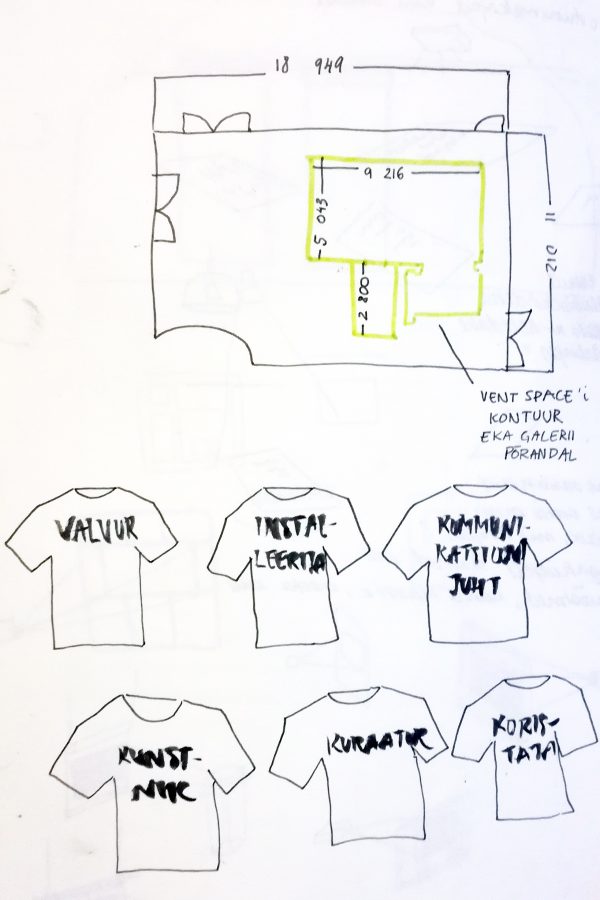 Katrin Enni, Aksel Haagensen, Kaisa Maasik, Kati Ots. Exhibition "Vent Space" sketch
10–28.11.2020
Elize Hiiop, Lauri Kilusk, Kaiko Kivi, Martin Melioranski and Urmas Puhkan. Ceramic Dimension
Juss Heinsalu. Al₂Si₂O₅(OH)₄
International workshop-exhibition "Ceramic Dimension" gives an overview of printing with clay at EKA. The project is organized by Lauri Kilusk and Urmas Puhkan from EKA Ceramics department and Kaiko Kivi and Martin Meriolanski from the Architecture department.
Juss Heinsalu's exhibition "Al₂Si₂O₅(OH)₄" is set up as an experimental laboratory which combines scientific explorations with speculation and poetics. The central focus of this installation relies on active observation and transcoding of clay. 
30.11–20.12.2020
Faculty of Fine Arts. Assessment Marathon
Exhibitions of term projects by students in the Faculty of Fine Arts. Every day there will be a fresh crop of university students' works on display in the gallery.