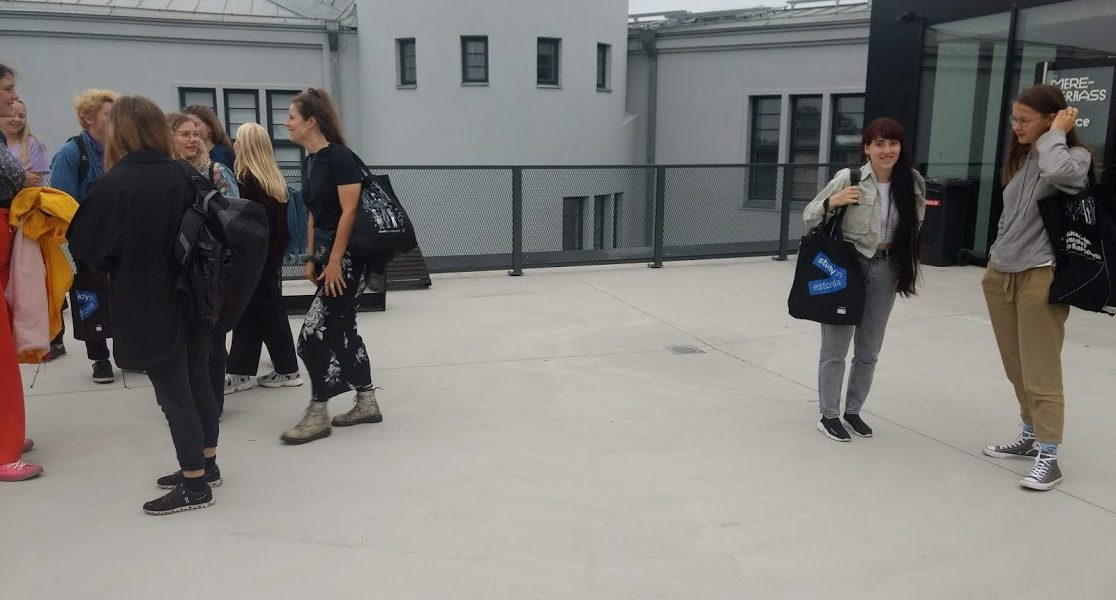 Exchange students of fall 2020

Click here  for detailed information about study programmes available for exchange students.

___
Thank you for your interest in applying for exchange studies at EKA!
Nearly all departments accept exchange students, even though the language of tuition is officially Estonian in most. There are also several MA programmes available fully in English. In addition we offer theoretical and practical electives in English (the list of courses is confirmed before the beginning of the semester).
Application procedure for incoming exchange students:
First you should contact your home university's coordinator who will have to send a nomination e-mail to international@artun.ee.
Deadlines for application:
May 1 (for autumn semester and the whole academic year)
October 15 (for spring semester)
Required documents:
Online application form (link updated on March 31, 2020)
Portfolio – some images of your recent work or examples of your recent projects. Please add portfolio link in the application form (you can upload files in google docs or similar; the link has to be accessible without any log-in-procedure). You may also add other documents (see the list below) as a web link in the form or send to international@artun.ee.
Motivation letter
Transcript of Records in English
Copy of your Passport or ID Card
Certificate of knowledge of English language (min B2 level, not required from native speakers). It may be issued by your home institution if they have sufficient knowledge about your language level.
NOTE: Due to small study groups, the EKA reserves the right to select incoming students basing on the application (motivation statement, portfolio etc)
The International Office will notify the applicants about acceptance/denial within a month.
Note about academic calendar: first semester exchange students are expected to arrive for the last week of August, exams are finished by December 21. January workshops are optional. Second semester starts on January 27 and exams are finished by the end of May.
Students who are accepted and beging their autumn semester in EKA, fall 2020/21, should be in Estonia by August 23, in order to participate at the field trip on August 24-25 with local buddy-students.
Grading system: Estonian Academy of Arts operates in ECTS system. Grading is in the scale A-F ("A" – excellent – "F" – insufficient) or Pass/Fail.
NB! Please note that most of the practical courses and electives in English are assessed as Pass/Fail and it cannot be changed individually for students who need grades (A-F).
More information
The Estonian Academy of Arts participates in Erasmus+ programme and has been awarded with the Erasmus Charter
(number: 64961-LA-1-2014-1-EE-E4AKA1-ECHE)
Erasmus code: EE TALLINN01
PIC CODE: 955368327
EAA's ERASMUS+ Charter
ERASMUS Policy Statement
The exchange students from our partner universities (ERASMUS+, Nordplus or on the basis of bilateral agreements) are not obliged to pay tuition fees for their studies. However, the students who apply to the Estonian Academy of Arts from the universities, which are not our partner institutions, are requested to pay tuition fees according to the cost of a credit point at the EAA, which remains between 64€ and 128€.
Exchange students in spring and fall semesters, 2019.