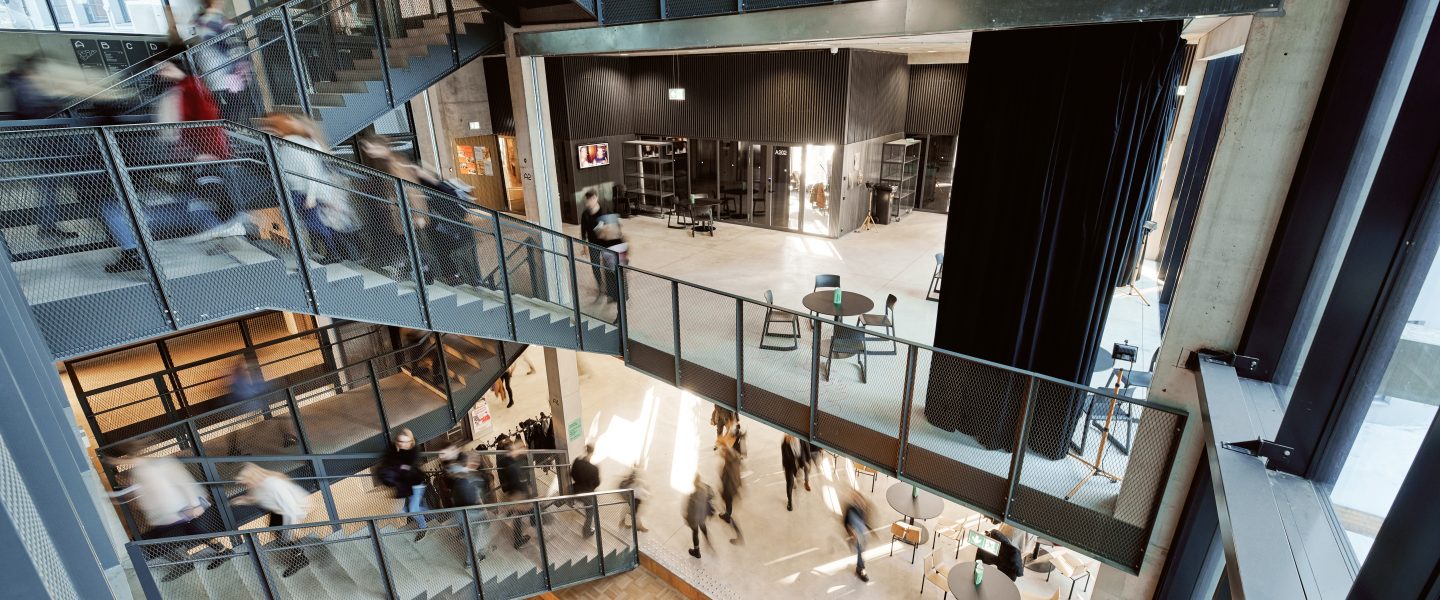 EKA. Põhja pst 7. Open spaces and canteen
USEFUL INFORMATION
http://www.studyinestonia.ee/en/living

In 2020/21 due to the COVID-19 outbreak we are all obliged to follow the regulations set by the Government of Estonia.
RESIDENCE PERMIT 
EU citizens don't need a residence permit for studying, but you need to register your place of living. Click here for further information
Non-EU students: 
For staying in Estonia for 1-2 semesters, you should apply for D-visa.
Please contact EKA International Office for further assistance.
ESTONIAN ID CARD
After registering at the Tallinn City Centre Government, you can apply for the Estonian ID card which will provide you with many services, for example you can buy the monthly bus tickets cheaper, you are able to register your visit to a doctor via internet, transfer money from an Estonian bank account easier etc.
Click HERE for more information.
*The students with D-visa cannot apply for the ID-card. 
HEALTH INSURANCE
We suggest you to buy health insurance for the time of your stay in Estonia. Even if you are EU citizen and hold the European health insurance cars, it covers only emergency cases. See more: http://www.studyinestonia.ee/healthcare
LOCATION OF THE ESTONIAN ACADEMY OF ARTS
EKA study building is situated in Põhja pst 7
The International Office is in room A203
Phone: +372 6267388, e-mail: international@artun.ee
ACCOMMODATION
The academy is sharing the student dormitory with the Academy of Music and Theatre: www.yhikas.ee
The dormitory ("Muusa Majutus") is located at Kuhlbarsi 1, which is 30 minutes walking distance from the main building of the academy, in the city centre of Tallinn.
After you have received confirmation of acceptance, you should book a place directly through the online system.
Please read carefully the rules and regulations and also pay attention to the site of FAQ.