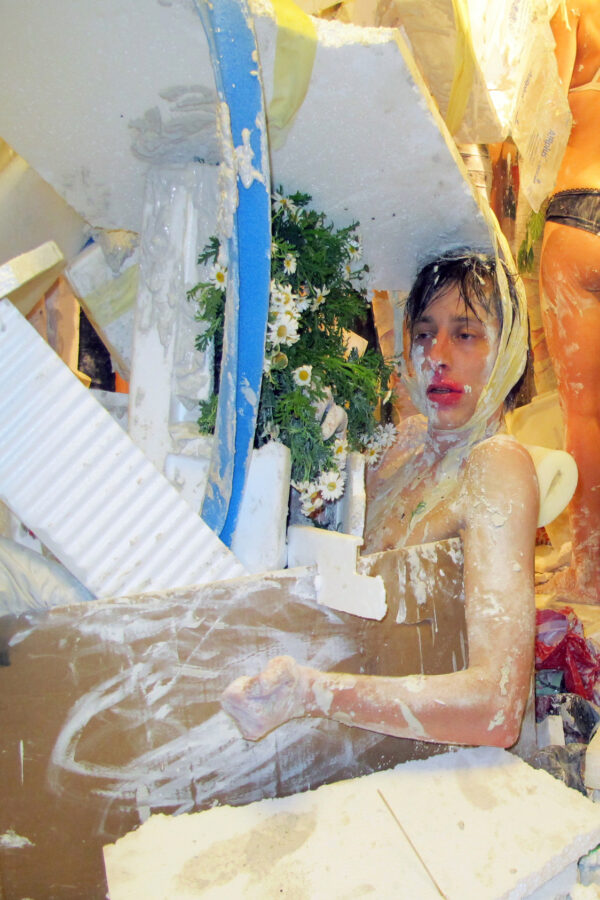 Start Date:
28.06.2022
End Date:
28.06.2022
Performance "PROTOPOPO POFORMANCOEPOST" by Gelatin
28.06 at 7 pm
EKA Gallery, Kotzebue 1
Join us for the event "PROTOPOPO POFORMANCOEPOST" by the legendary performers of the contemporary artists' group Gelatin! 
You are warmly welcome to witness live stage activities around the topics of physical, subliminal and abstract proximity; on nearness, warmth, propinquity, peculiar behaviour and distance in general. The performance is an outcome of a three-day workshop given by Gelatin with six EKA students.
The group comprises the artists Ali Janka, Florian Reither, Tobias Urban, and Wolfgang Gantner, who first met at summer camp in 1978. They formed Gelatin in the 1990s in Vienna, Austria, and began exhibiting internationally in 1993.
Characterized by disparate yet unifying backgrounds, Gelatin perform their practice at the fragile crossroads of humour, spontaneity, childlike naiveté, and blatant sexuality, which has given rise to their over-the-top performances and visually enticing work. Anticipating relational aesthetics, Gelatin plays with audience participation and collaboration as a central tenet of their oeuvre. Attitudes become form, and viewers are invited to join in, defying routine behaviour while enjoying art from a new perspective.
Supported by Estonian Cultural Endowment, Erasmus