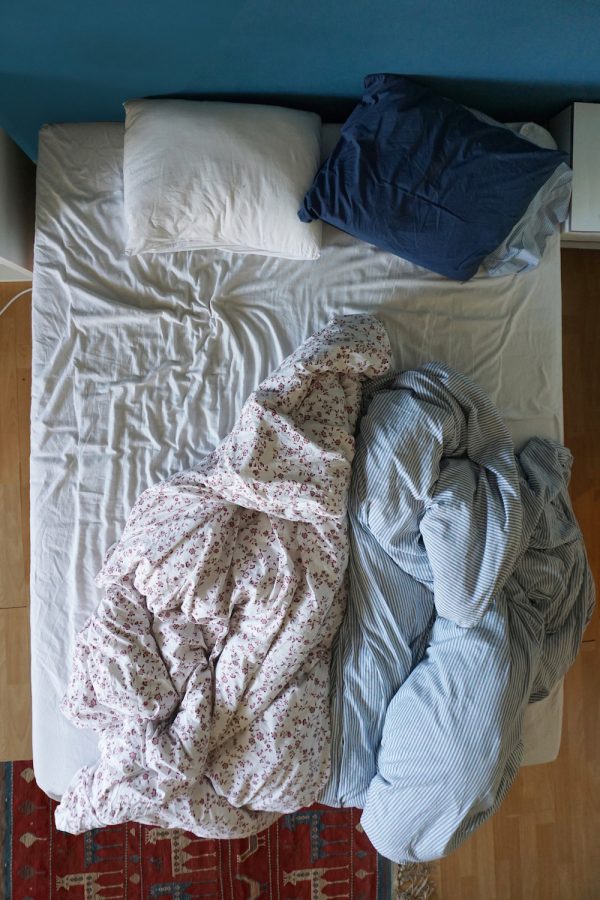 Start Date:
05.03.2021
Start Time:
12:00
End Date:
03.04.2021
You are invited to the solo exhibition "Presence of People Absent" by Katariin Mudist at EKA Gallery. The exhibition is curated by Maria Helen Känd.
8.07.–12.08.
Tue-Sat 12–6 PM
With her solo exhibition "Presence of People Absent", Katariin Mudist explores the nature of cleaning work and the corresponding attitudes in society in a multi-layered and playful way. The series of photos and videos completed in the course of working as a cleaner for Airbnb apartments (in 2019 and 2020) expose how we perceive the closeness of strangers and the discomfort of encountering signs of people who have left a space they have used.
The exhibition asks: to what extent is it possible to overcome one's discomfort of being in close contact with strangers through the mess and objects left behind. Further, it addresses the prejudices against cleaning work as a cultural phenomenon and follows Mudist as she tries to approach cleaning as a mindful activity or more philosophically – the constant alternation of order and chaos as a manifestation of eternity and cyclicality in everyday life.
"Simply cleaning the apartments seemed dull and monotonous, so the idea arose to look for opportunities to get to know the people I clean after and to imagine them based on the state of things left behind," Mudist describes. By gathering as much information about the guests as possible and documenting the items that carried information, Mudist identified patterns in the guests' behavior. This was facilitated by the fact that the interior design of the apartments had elements to meet the stereotypical expectations of certain travellers, while remaining universal and clinical, typical for a rental apartment. Later, based on the presumption, hypotheses began to emerge about their reasons for visiting Tallinn, lifestyle, gender, number, relationships, hair color and values.
The exhibition – opening at the time when people are highly aware of the nearest disinfectant and the location of other people in a space – strives to offer ways to overcome the fear of the invisible other and uncertainty that a stranger's presence evokes.
Katariin Mudist is a second-year master's student in contemporary art at the Estonian Art Academy, who is currently studying at the Royal Academy of Fine Arts (KASK) in Ghnet, Belgium. She graduated from the Tartu High School of Art in media and advertising design and has studied animation at Moholy-Nagy University. Mudist mostly works in mediums like graphic drawings, animation and installation. Her works have been exhibited both in Estonia and at international festivals. Mudist's most recent exhibition "Festival of Disbelief" took place in the Gallery of the Artists' House of Pärnu City Gallery in cooperation with Maria Elise Remme.
Maria Helen Känd has studied film, theatre and media science at the University of Vienna, cultural theory and comparative literature at Tallinn University and is currently in her second year of master's in curatorial studies at EKA. Her most recent curatorial projects include the group exhibition "Outside of Oneself" at ARS project space, the group exhibition "east end(s)?" at Põhjala tehas and the joint media project of EKA curators "EKA reality".