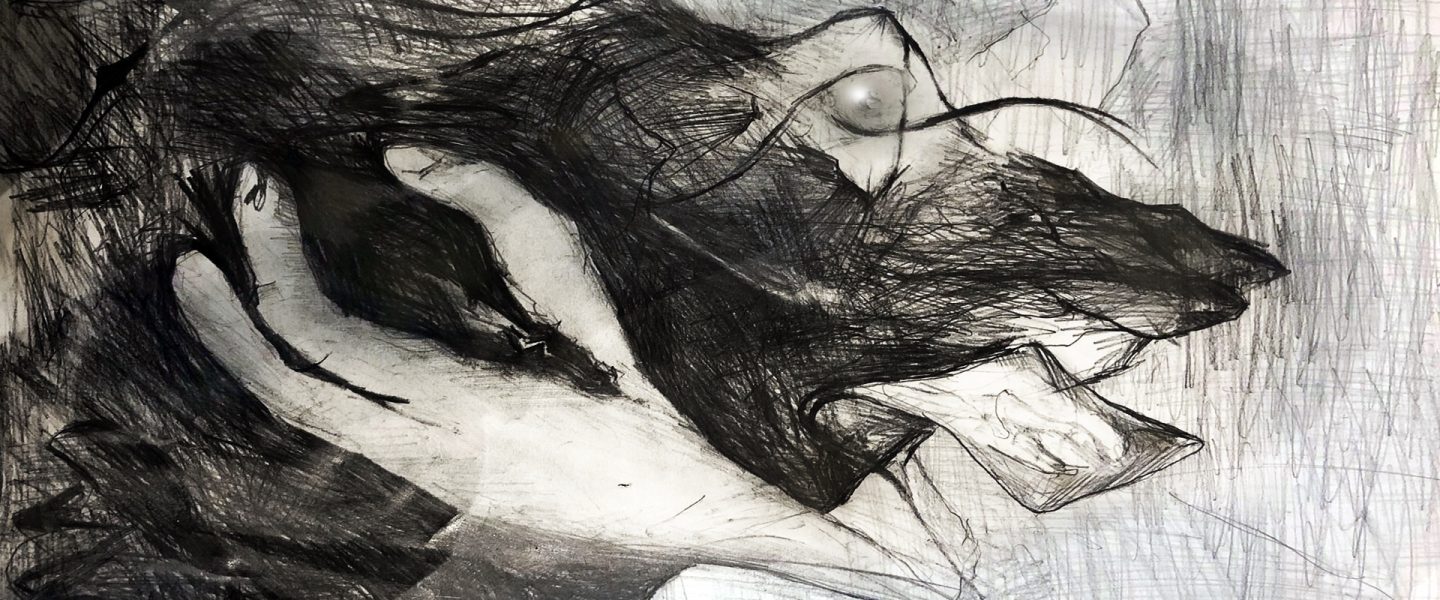 Location:
EKA Galerii
Start Date:
26.11.2021
Start Time:
20:00
End Date:
28.11.2021
Participants: Johhan Rosenberg, Bosa Mina, Laima Jaunzema, Iris Lillemägi, Sveta Grigorjeva
Sound: Mihkel Kleis
Gallerist: Pire Sova
Join us for the "Kõdu" gallery visit on November 26, 27 and 28 at 8—10pm at EKA Gallery. The guests can move around in the space to meet "Kõdu".
The age-old phantom Kõdu is living in all organisms while decomposing them from inside. The constant resistance with apparent subjugation will end with the inevitable surrendering.
The performance takes over the gallery space with an installation that changes over time. Johhan works together with the participants based on their artistic practice. Through sensing the body movements the utterer and the uttering become one while provoking the obscure new creatures are brought to life.
:they have not managed to conceive you
and you have already occurred
please be such a hag and tell me
who is it that imagined you;
Johhan Rosenberg (EST) has graduated Choreography at the School For New Dance Development with a background in music and dance studies. In his practice, the functionalities of language and identities become embodied contexts for the process of creating surroundings. Performances become technologies of tearing apart what is already known to develop new autonomies. Through raw vocabulary and playfulness, he layers body, visuals and sound to meet the viewer in the collective consciousness. He's currently studying Chinese Medicine and is working as a freelance choreographer in Berlin and Tallinn.
Thanks to: Johannes Luik, Hans Gunter Lock,Tener Ilirstrom, Ando Naulainen, Kanuti Gildi Saal, Eesti Tantsuagentuur, Eventech, Kaarli Hambakliinik, Margus Laksberg 
Supported by: School for New Dance Development
Strobe lights are used at the event.
Ticket 5€.
Buy at the door with cash or here: https://fienta.com/et/galeriikulastus-kodu-hag
Free for EKA students!
Entrance from the EKA main door with Covid pass