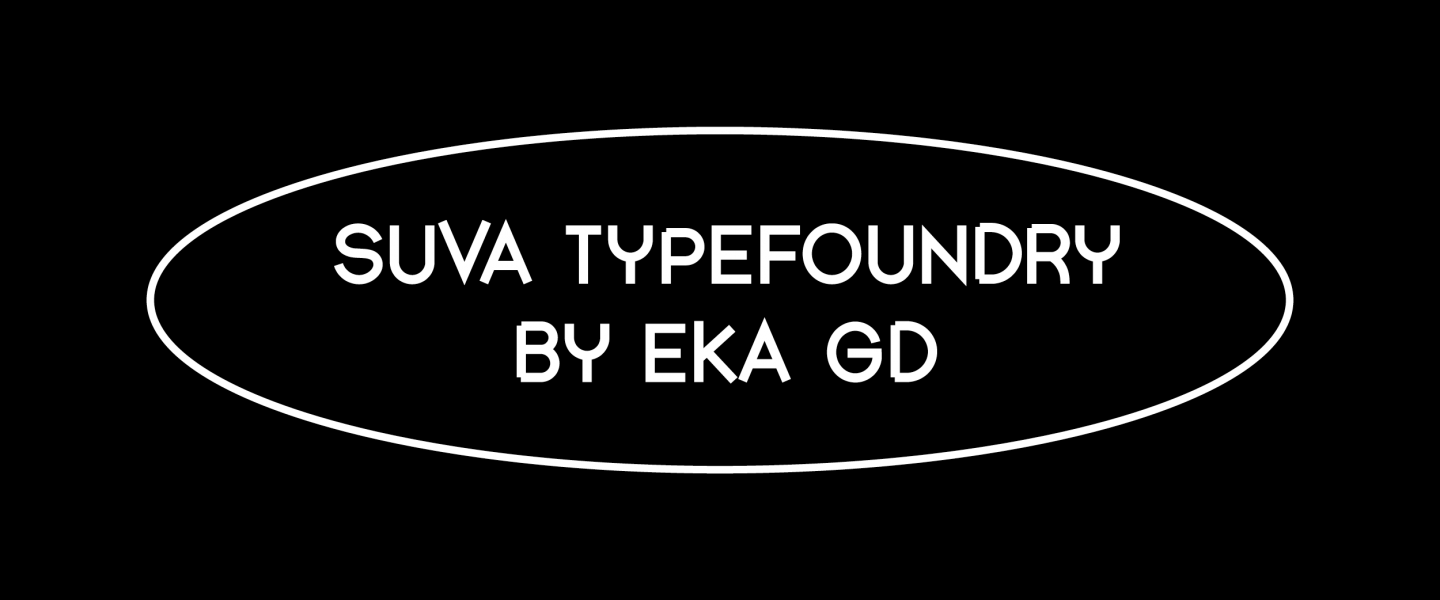 Location:
Telliskivi Loomelinnak (Telliskivi 60a, Tallinn)
Start Date:
09.11.2018
Start Time:
00:00
End Date:
05.09.2018
On Tuesday, September 11 5-7PM Department of Graphic Design of Estonian Academy of Arts (EKA GD) will open SUVA Type Foundry exhibition at the XIII Disainiöö at Telliskivi Loomelinnak's Green Hall (Telliskivi 60a, Tallinn) on the occasion of a new web platform SUVA Type Foundry launch. SUVA Type Foundry Specimen No. 1 will be published during the same week.
SUVA Type Foundry web platform, specimen as well as the exhibition present fonts designed 2010–2018, typographical experiments and archival materials created by EKA GD students, alumni and faculty. Fonts, available to download, will be added to the Type Foundry continuously.
Exhibition is open to the public September 11 through 15 12-7PM and on September 16 12-6PM.
Project team: Kersti Heile, Ott Kagovere, Elis Kitt, Anneli Kripsaar, Laura Merendi, Sandra Nuut, Anselm Oja, Johanna Ruukholm, and Indrek Sirkel.
Fonts: Kenneth Allik, Mai Bauvald, Kersti Heile, Linda Mari Hüvato, Elisabeth Juusu, Roven Jõekäär, Karmo Järv, Karri Kaljend, Anneli Kripsaar, Syret Kärt, Else Lagerspetz, Sigrid Liira, Laura Merendi, Maria Muuk, Andree Paat, Paul-Hendrik Piho, Stenly Poks, Hans-Erik Põldoja, Eva Rank, Mirjam Reili, Jaan Rõõmus, Ivar Sakk, Katarina Sarap, Villem Sarapuu, Patrick Zavadskis, Aimur Takk, Joonas Timmi, Mathias Väärsi, Väino Õun.