Category: International Relations Office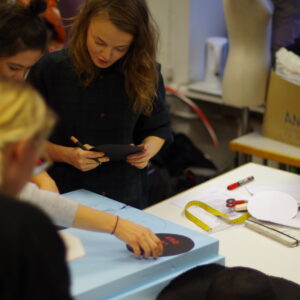 We invite students of fashion design, scenography and accessory design and similar fields to attend our workshop "Sculptural Headwear – Couture ...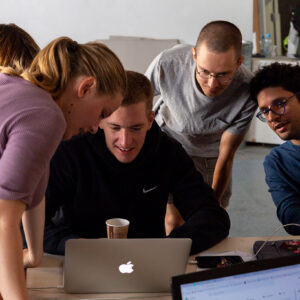 We invite students of architecture, geography, urban studies, sociology, IT and similar fields to attend our distinguished workshop "Numbers and ...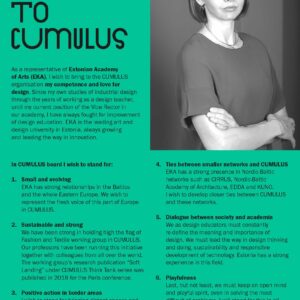 Vice rector Anne Pikkov became a member of the board in CUMULUS association for the period of 2019 – 2022. Congratulations to Anne and to EKA!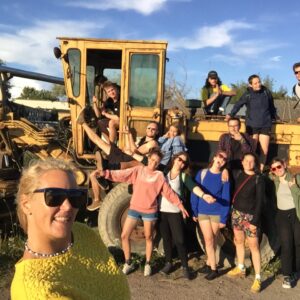 BECOME A BUDDY STUDENT! Become a buddy student to help new international degree and exchange students to feel welcome at EKA. Students from all ...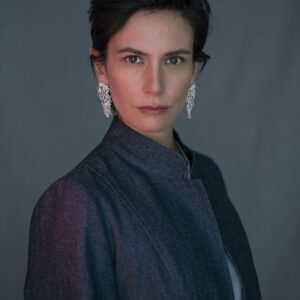 EKA ERASMUS+ Chile, Universidad Diego Portales & Thailand, Silpakorn University Partner universities' introductions and presentations by ...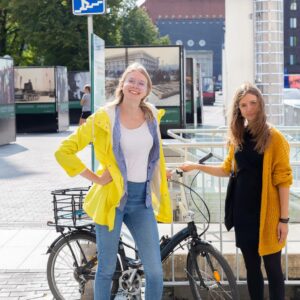 Numbers and Cognition   Planetary Countryside For both of these courses there are 2 grants  available for NBAA students. Numbers and Cognition is ...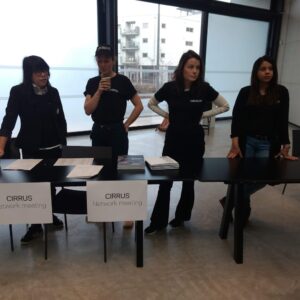 EKA was successful in applying for projects, mobility and networking in Nordplus Higher Education Programme for 2019/20 with three main networks: ...
Interior Architecture and Furniture Design / Sisearhitektuur ja mööblidisain 2009 1.Kärt Kukkur 2010 2. Kristel Jakobson 3. Anne Määrmann ...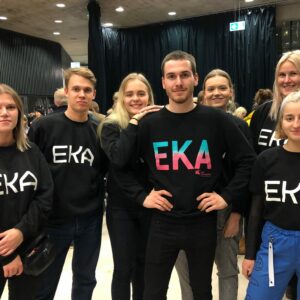 It's that time of the year– elections for student council! Applycation period for the student council is 25th march until 4th april. All ...