Category: Rector's Office
EKA asjaajamiskord EKA asjaajamiskorra muudatus EKA nõukogu kodukord
EKA õppejõudude ja teadustöötajate valimise tingimused ja kord ning nõuded ametikohtade täitmiseks EKA õppejõudude ja teadustöötajate ...
EKA töösisekorraeeskirjad EKA busside kasutamise kord
EKA eelarve eeskiri EKA projektides osalemise kord EKA töötajate ja välisekspertiiside rahastamise kord EKA hankekorra kinnitamine The procedures ...
Ülikooliseadus Kõrgharidusstandard Kõrgkoolide rahvusvahelistumise heade tavade lepe
Eesti Kunstiakadeemia korraldatud riigihangete nimekirja leiate riiklikust riigihangete registrist. Hangete vaatamiseks seadistage vastavalt ...
The Rector is responsible for the everyday management of the university, the general status of the university and its development and the ...
Rector Professor Mart Kalm Phone: 626 7300 E-mail: mart.kalm@artun.ee Office: Põhja pst 7, room D207.2 Rector for Research Epp Lankots Phone: 626 ...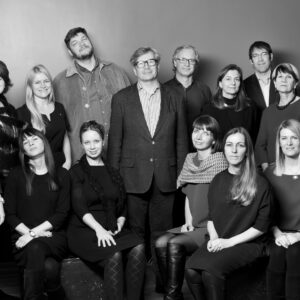 For operative management the Rector has formed the government of the Academy. The government presents its advisory opinion to the Rector and the ...
The highest collegial decision-making body of the Academy of Arts is the Council which meets at least four times a year. The Council approves the ...