HEA x Design for Emotional Durability
Tutors:
Marta Moorats
Adrianus Kundert
Triin Amur
Gary Markle
The projects come together to investigate how designers can contribute to emotional durability instead of creating more durable waste.
One of the goals was to implement traditional craft techniques in a modern innovative way. In the process of learning through making new thoughts and values emerged. Craft can be both therapeutic and a political act.
Embedded stories via use, craft and co-creation with future users can generate emotional value for prolonged use within a circular systems thinking.
Liis Tisler
liis.tisler@artun.ee
"Untitled"
Macrame, recycled rope and water pipe
The inspiration of the bag is from old headbands worn by women of Siksälä, located in southeast of Estonia. The highlight of the headbands were between 13-14 century. Women used to make headbands using different beads, yarn and horsehair. I took the technique and brought it into the context of today. I moved to a larger scale and used the leftover materials to create a bag for grocery shopping. For materials I used leftover rope and water pipe.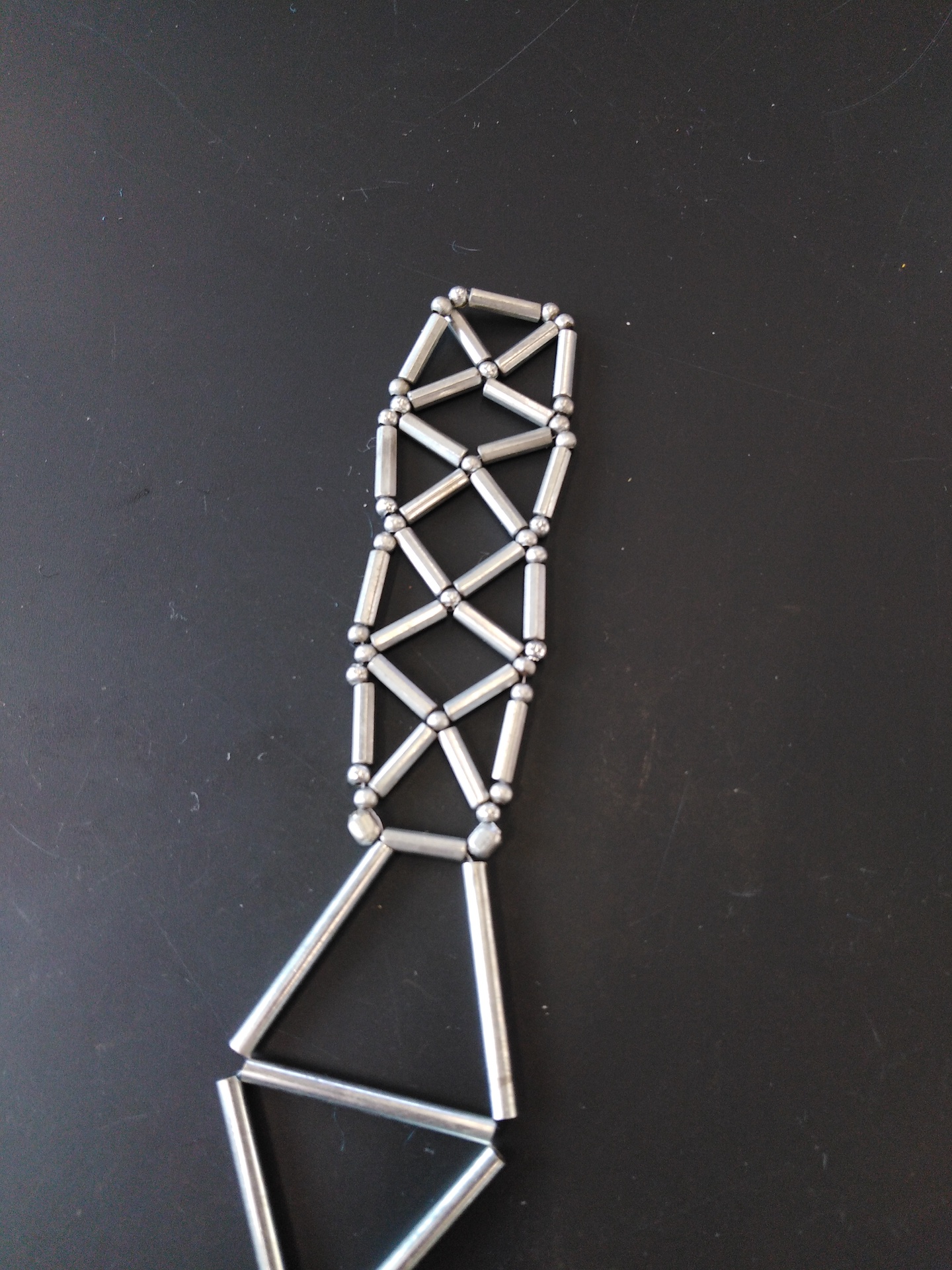 Liis Tisler
liis.tisler@agne-laht
"Strap Me"
Brading and weaving
This modular strap is for carrying the favourite bags with just one strap, that consists of many parts. It is adjustable to the user by adding, taking off, changing the parts of the strap. This allows the user to create their own story which can turn the product emotionally valuable. Modularity ables to easily replace broken pieces and buy more parts over time which supports the functional lifespan of the product. This strap is for an individual who values minimalistic life and is used to having a mobile lifestyle. The strap is made from quality leftover materials.
Photos: Martin Hiis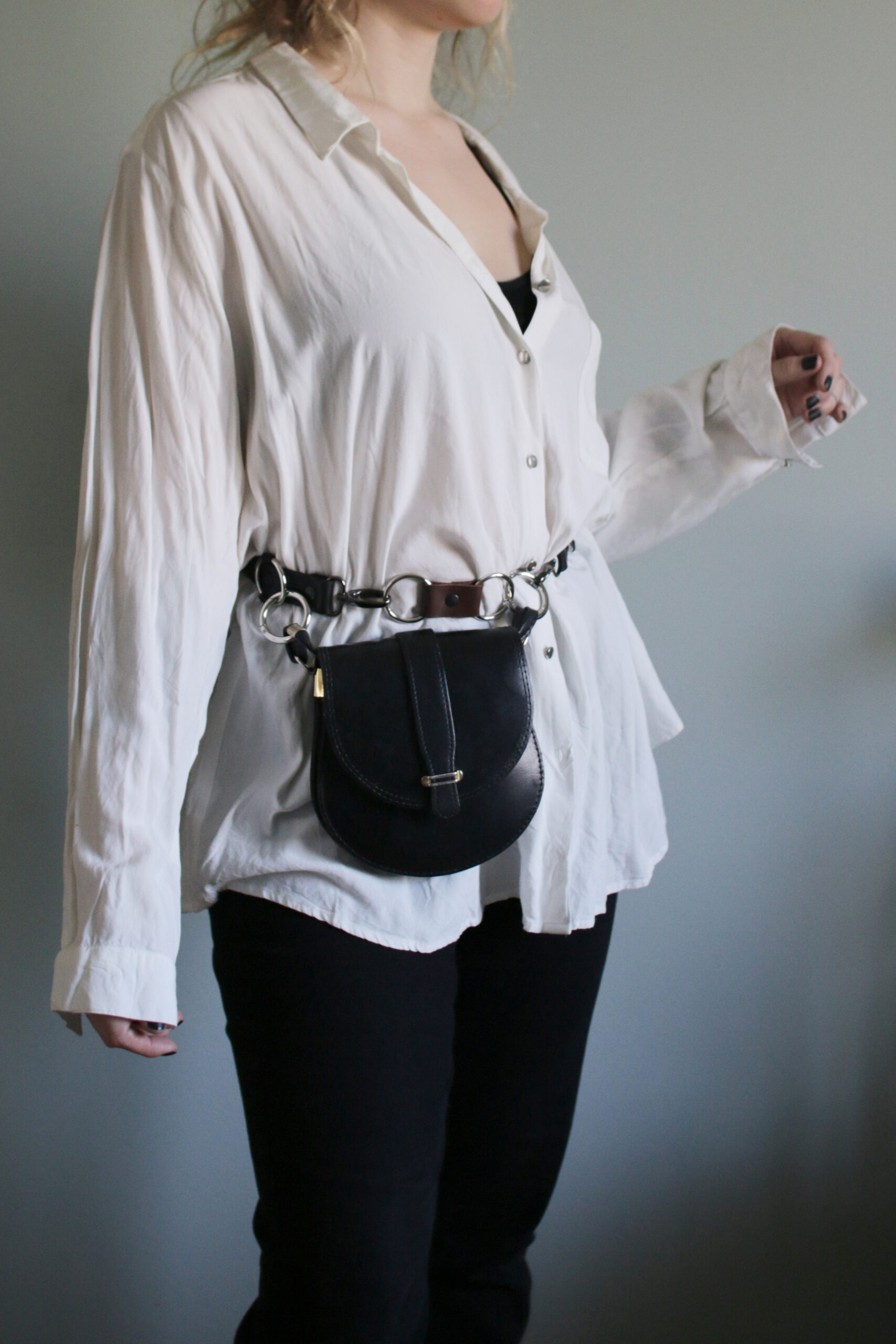 Birgit Uibo
birgit.uibo@artun.ee
"From Table To Table"
Tablecloth collection dyed with food leftovers from a restaurant
Natural dyeing, Boro stitching, Upcycling textiles
From table to table conception means that what comes from the table goes back to the table. I use plant-based food wastes from a restaurant for dyeing fabrics.
I appreciate a world of thought where we consume less and use responsibility. I only use old worn-out textiles for making tablecloths to give a new life to throw away products. I follow the mentality- use less, use longer and use again.
My product's aesthetic is inspired by wabi-sabi philosophy, which promotes a slow lifestyle and living in harmony with nature. Characteristics of wabi-sabi aesthetics and principles include rustic simplicity, asymmetry, natural materials and  earthy colours. It also appreciates the defects of beauty and signs of passage of time. So stains on the fabric become part of the pattern and the design process continues. Each  tablecloth are handcrafted and truly unique with slight colour and pattern variations. After life, products are compostable.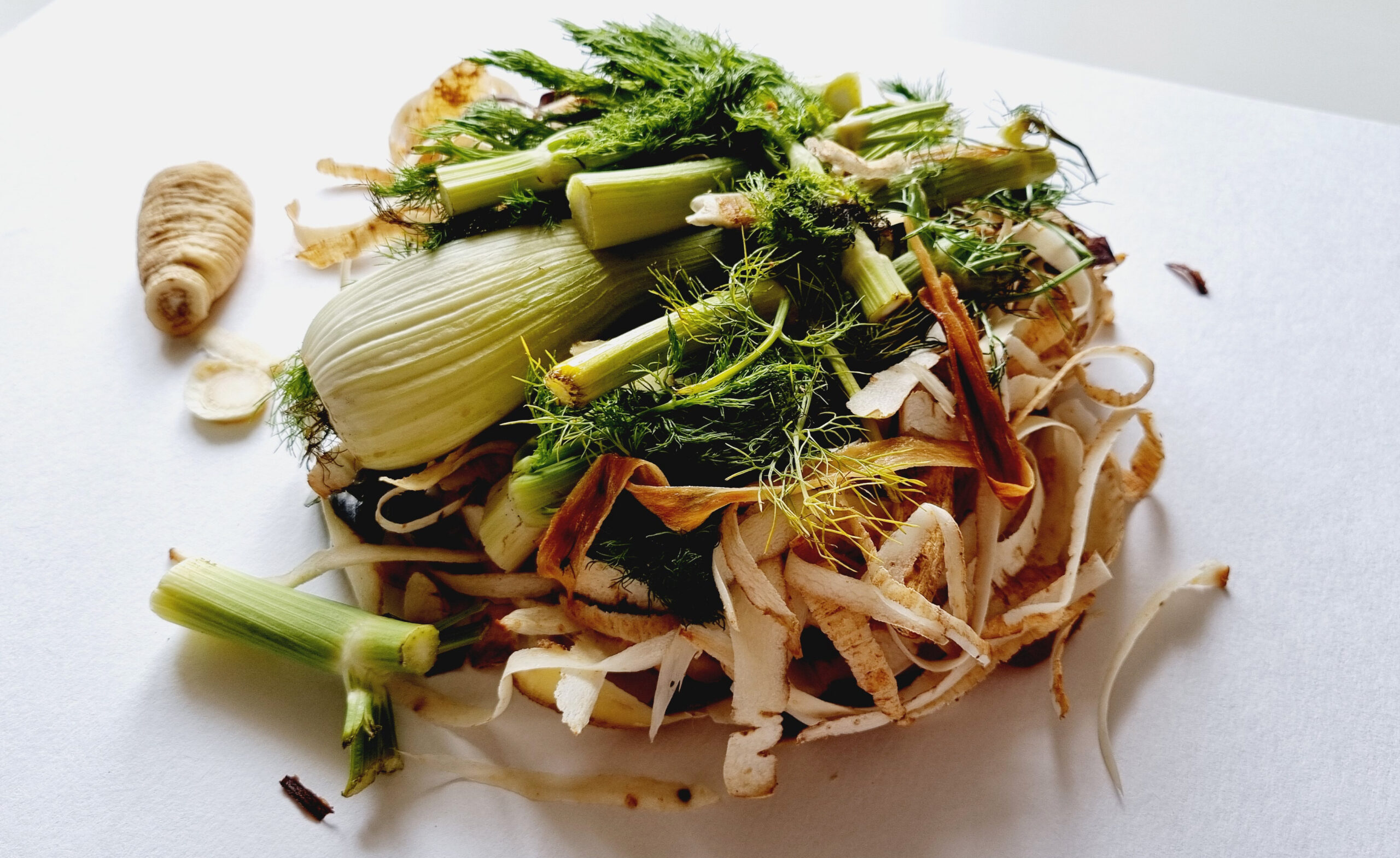 Natalja Gumennik
natalja.gumennik@artun.ee
"Printing shoe soles"
First prototype of 3d printed shoe soles for block printing. Shoe soles were attached to the feet with laces. Pattern was applied to the textile with the feet.
Block printing technique. Acryl paint on paper and textile.
I was inspired by traditional block printing technology. Carved woodblock is a piece of art itself. I tried to find new interpretations of printing blocks and other possibilities to show the beauty of the hand printing process.
This shoe sole prototype is a combination of past and future, traditional handicraft and digital design. Every new creation in the physical world is our footprint. You can feel it physically when you step and print at the same time.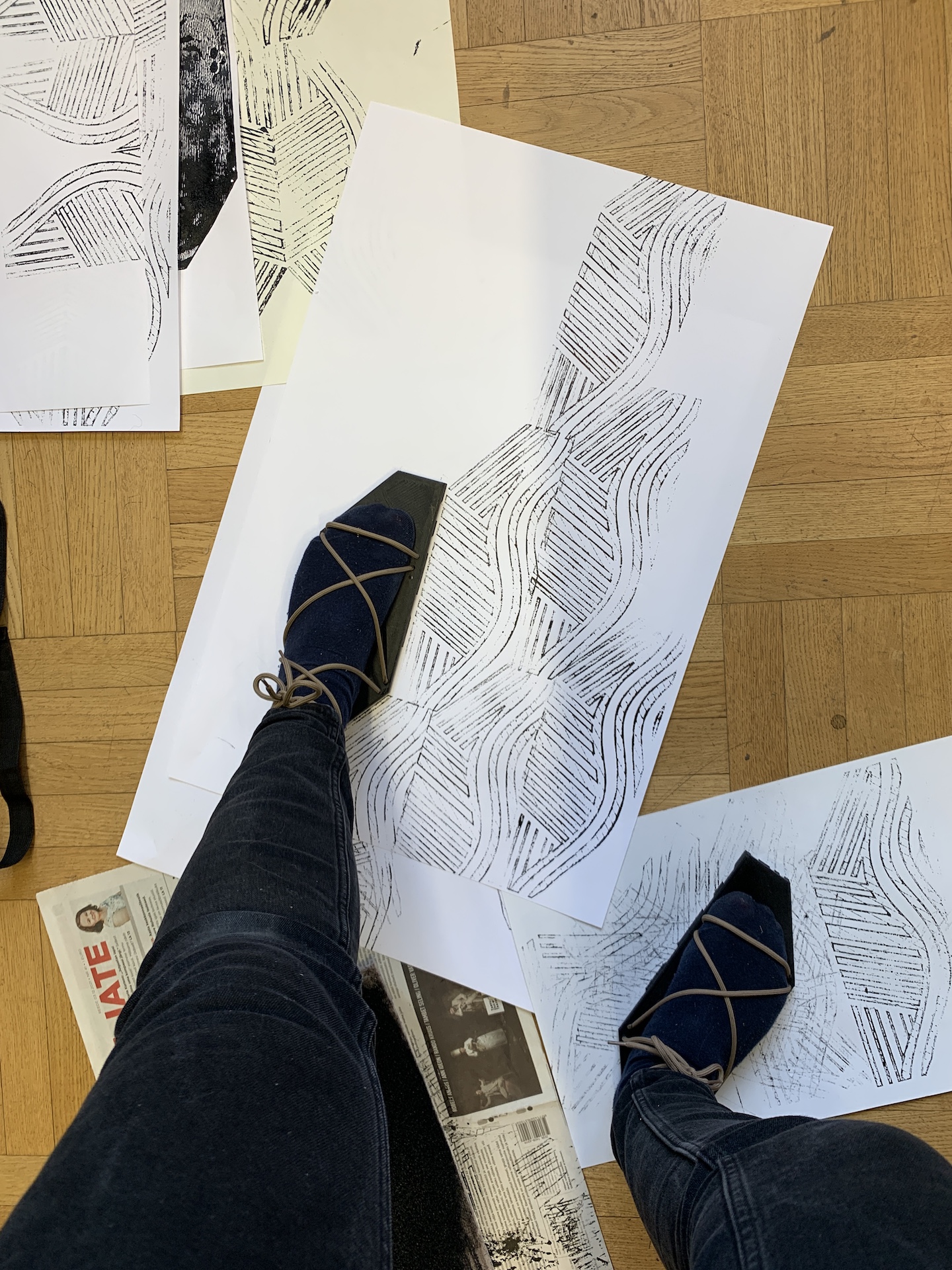 Priit Kangur
kangur.priit@gmail.com
"Huuzi"
Brass Inlay, sewing
The original idea was developed by researching the metal inlay/overlay techniques what is represented in the Estonian archaeological material.
The bulk of thusly decorated objects are weapons and other artifacts what need to raise emotional or status level. These techniques did not increase the physical endurance of the object, but due to its emotional value, a long durability appeared and object existing even after millenniums, which made them one of the most sustainable objects.
From the inspiration technique, I used the technique of combining metal and wood to create an object of long value, and something to protect other valuable objects. Our precious items need extra care and protection. Why not give them luxury and surround them with the value that they themselves are. Through such a connection, objects can be given even more emotional value, which gives them the ability to last longer.

Through this idea was born a small storage compartment in which you can store small valuable objects such as spare earrings or other emotional valuable artifacts. Natural materials build connection between user and nature. Thanks to the small size, wooden box can be built using in production residues.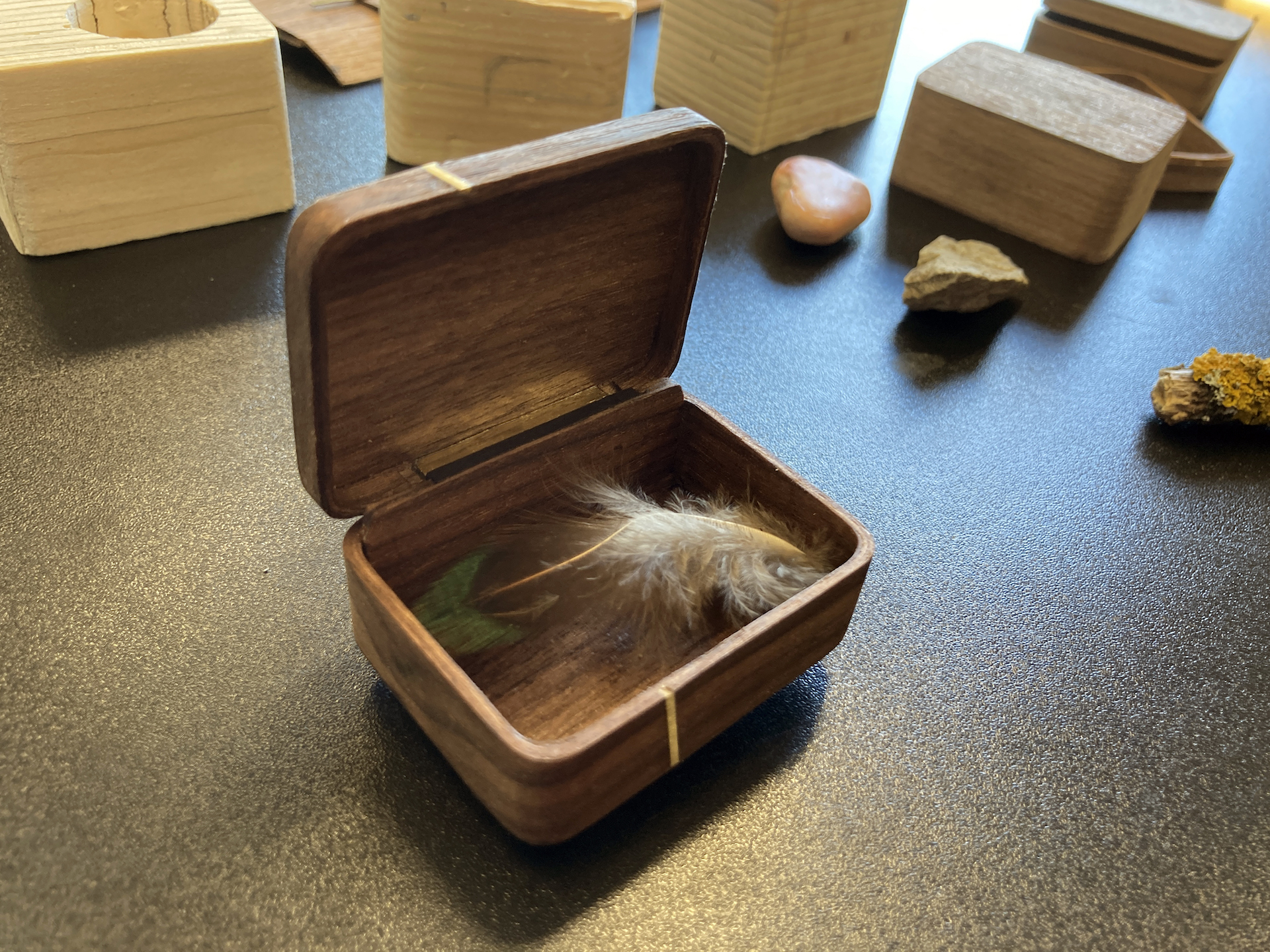 Karl Martin Kelder
karl.kelder@artun.ee
"untitled"
textile, sewing
This artefact was co-created by Kirke Talu, Agathe Peri, Greta Liht and Siim Oja. We all had one day each to separately work on this project without prior knowledge. The participants had no indication on how the object should be worn and worked solely by using their intuition. Through this design process I set myself in the position of having no control over my work.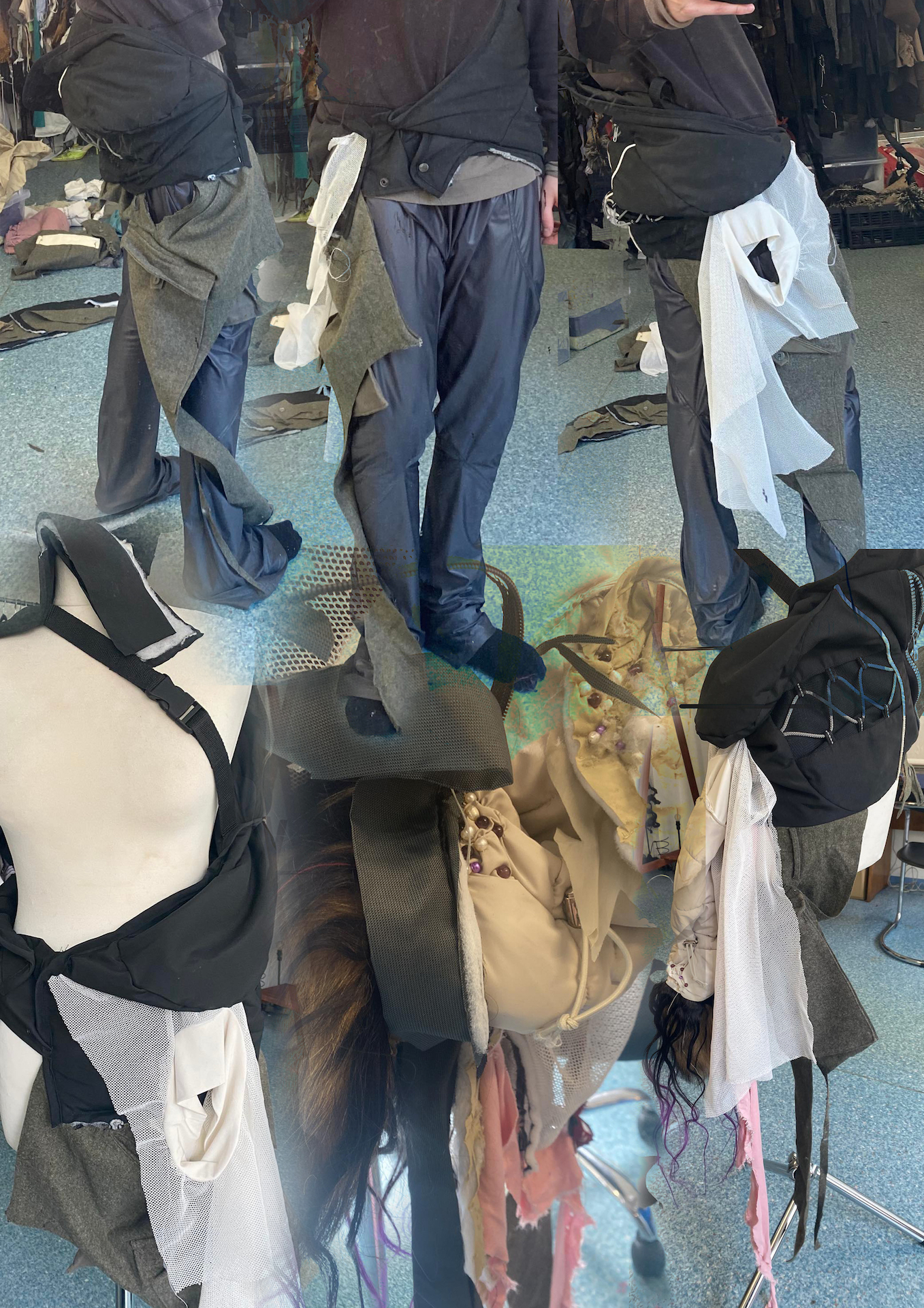 Hedy Kohv
hedy.kohv@artun.ee
"scarpe di vimini dal mare"
Leftovers of marine lifesaving equipment, and industrial felt
Weaving, braiding
Inspired by weaved birch bags in the area of Estonia and combining them with the leftovers of marine saving equipment – used straps. Even after hard use this material still has good quality as strong one, dries fast, is mainly bendable and eye-catching character. Braided footwear from thin straps is already seen and common, I was testing the technique out with a more demanding size – wide straps. I believe there is a possibility to give another life to the used straps for more years after they have done their job at the sea.
Dana Lorên Vares
Dana.vares@artun.ee
"Untitled"
Sterling silver
In my project I'm exploring the personalisation quality in jewellery. Could I create a piece of jewellery so diverse in its wearability and aesthetic that it would become significant to the wearer? Or will the end result be the opposite – that the jewellery loses its notability because it's too diverse, too much work to assemble, or even too particular to the individual because it requires the wearer to actually make decisions?
The jewellery piece itself is a collection of different chains that can be assembled in numerous ways. Over three metres in total, the chain allows for the wearer to get creative in the assembly process. The material used is sterling silver and each detail is handmade and soldered. The connection parts can also be worn as earrings, septum rings or nipple piercings.
Kristel Akerman
kristel.akerman@artun.ee
"through the valley of the shadow of death/sügavas surmavarju orus" ("Psalm 23:4")
goldwork embroidery
black alder, acrylic paint spray, industrial machine sewing polyester thread No 20, capron cord, heat shrink sleeves
"through the valley of the shadow of death/sügavas surmavarju orus" ("Psalm 23:4")
Inspired by Estonian goldwork embroidery heyday at the beginning of the 20th century when it was mainly applied to military and sacred textiles.
In my work, a human foot is used as a part of the goldwork embroidery layers giving a 3D effect between the base and upper material to give a needed volume to the embroidery as expected in such a trick of work.
The original goldwork embroidery technique is very time-consuming as well as expensive due to applicable materials.I implemented the technique to the historical shoe sole of black alder with modern materials (polyester thread, capron cord, heat shrink sleeve) on a larger scale and brought it into the context of nowadays with the idea of humanity STILL being put to the test between military actions, economic aspirations and sacred values regardless the unconvertible worth of human life (as we tend to consider it in our everyday lives).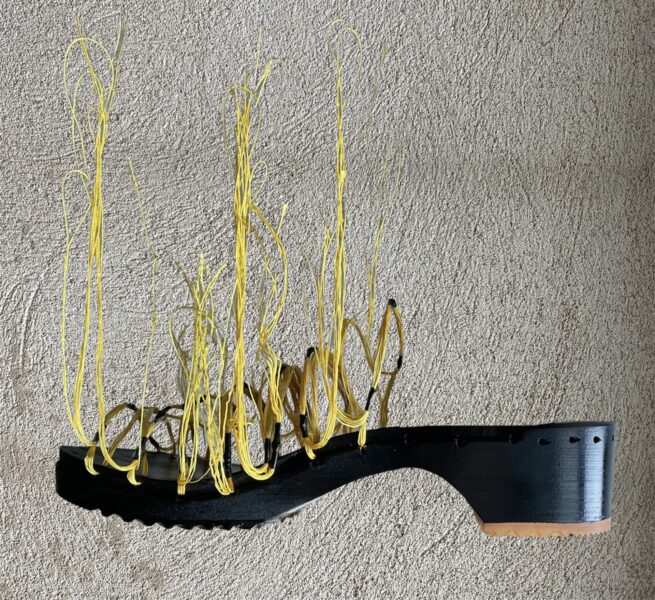 Claudia Diaz Reyes
claudia.diaz@artun.ee
"Blanda"
knitted metal wire
"Blanda" is tension. Tradition and technology intertwine, and everyday life wants to become a special object this time. What unites them? An accessory that comes close to jewellery in order to appreciate another view of the knotted fabric.
A process that travelled from different materials and scales through knitting.
Ketlin Kuusing
ketlin.kuusing@artun.ee
Untitled
Flat weave carpet
Textile industrial leftovers of knitting and yarns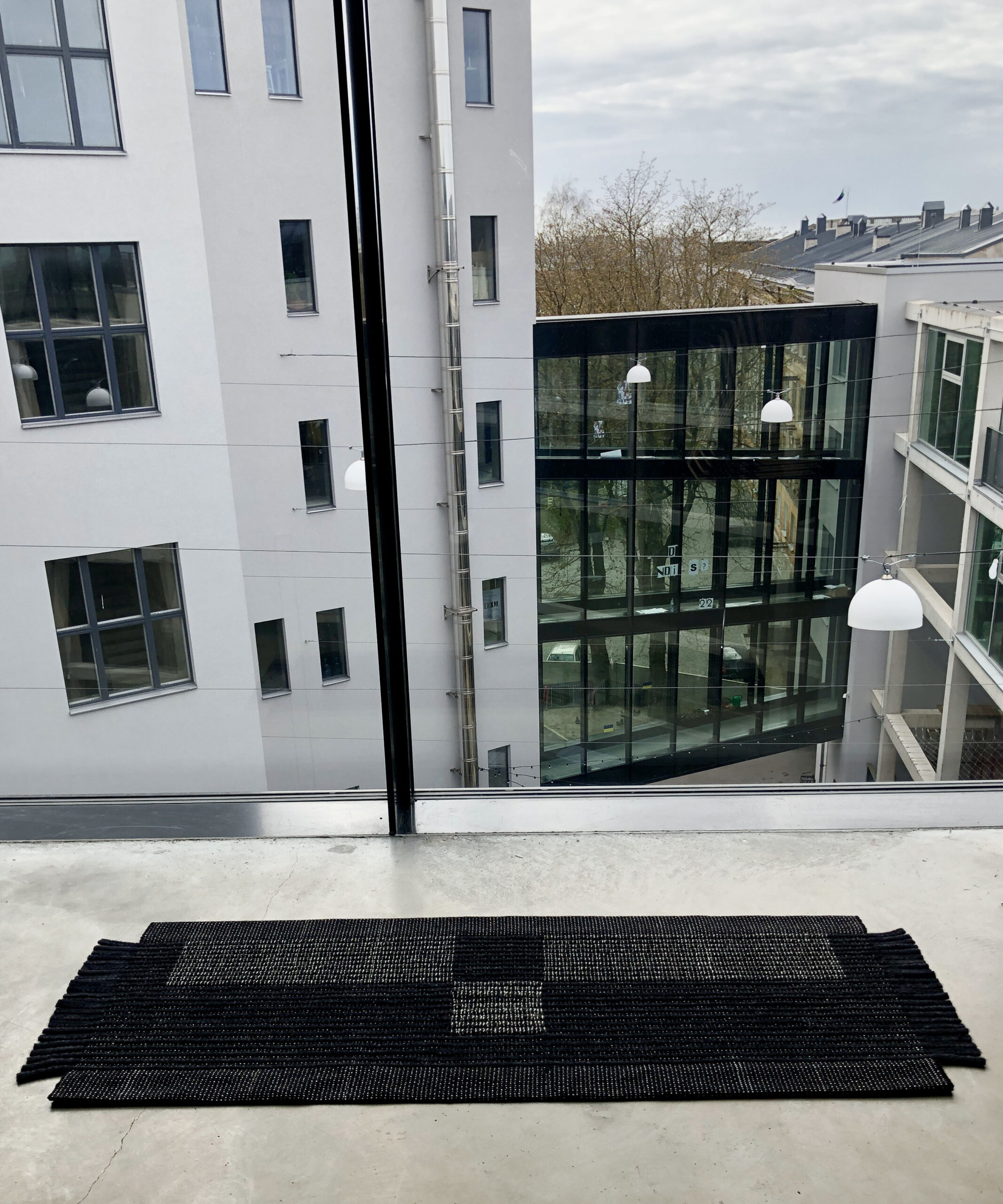 Daria Titova
vesyolayapirozenka88@gmail.com
Crochet