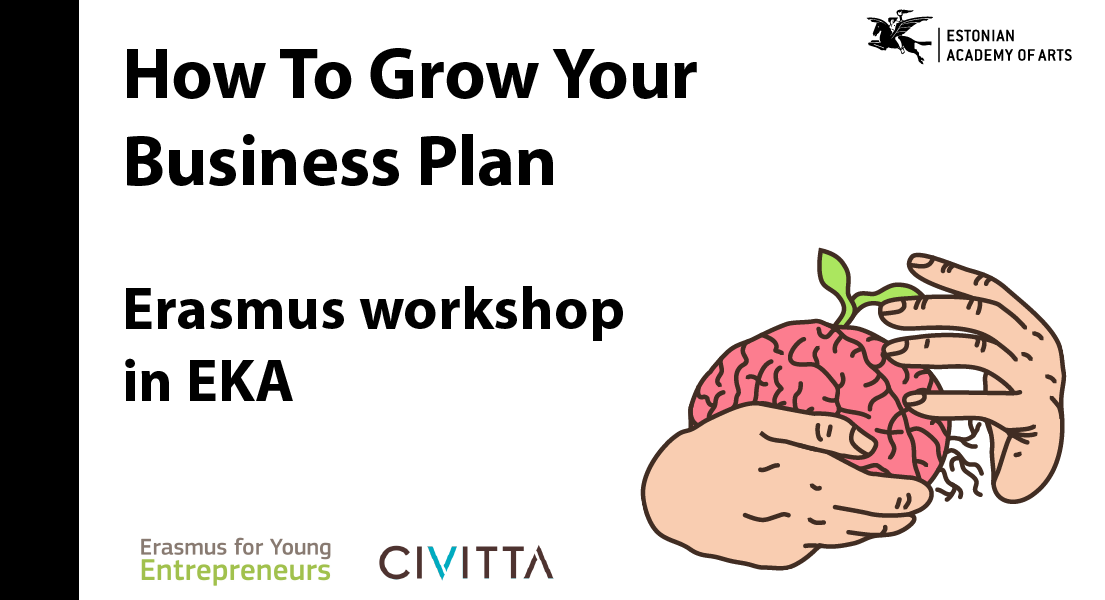 Location:
Estonia pst 7 room 426
Start Date:
27.03.2018
Start Time:
17:30
27th of March there will be Erasmus for Young Entrepreneurs (EYE) workshop in EKA (Estonia pst 7) at 17.30 in a room 426.
Please register HERE!
All students and alumni, who have started their entrepreneurial journey (max 3 years) and have not formulated a business plan for applying Erasmus exchange programme, are welcome to join the workshop.
Erasmus for Young Entrepreneurs (EYE) is a cross-border business mentorship programme that enables aspiring European entrepreneurs to collaborate with an experienced entrepreneur in another country for a period of 1 to 6 months. EYE is Your opportunity to acquire new skills, knowledge as well as develop Your own business! More information https://www.erasmus-entrepreneurs.eu/
The basis of a successful business as well as participating in the EYE programme is a solid business plan. What exactly constitutes a good business plan and how to compile one? Riivo Anton, an angel investor and partner at Civitta with 17 years of experience in consulting entrepreneurs and businesses, will give you tips and tricks in how to succeed in this. EYE's business model training will be highly practical – together we will analyze the business model of a concrete business case and you will have a chance to get feedback for your own business idea.
The local contact point in Estonia is Civitta Eesti AS, erasmus@civitta.ee.
Event is free!