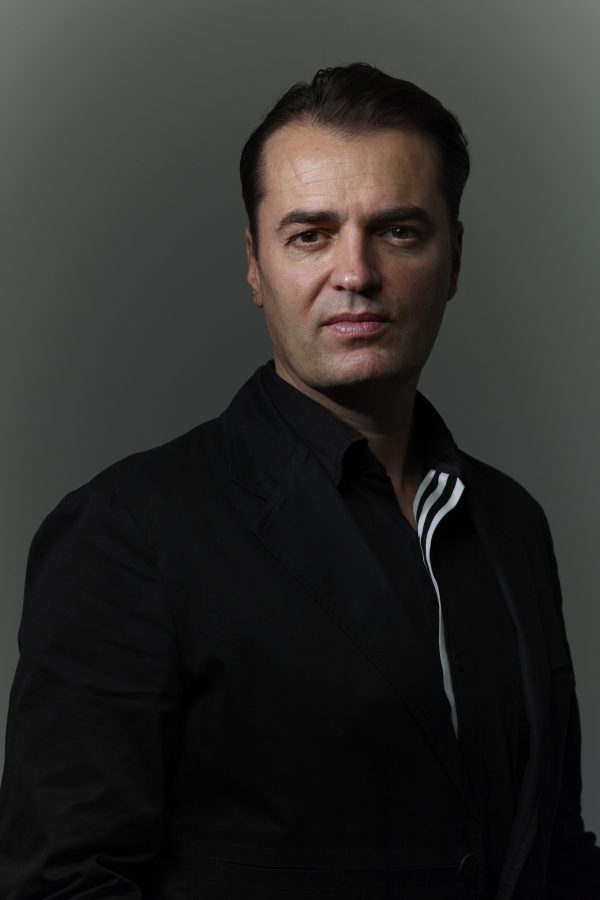 Patrik Schumacher.
Location:
EKA main hall
Start Date:
13.12.2018
Start Time:
18:00
End Date:
13.12.2018
The final speaker of EKA open architecture lecture series' 2018 autumn semester is Patrik Schumacher, the director of Zaha Hadid Architects. His completed projects include the MAXXI Centre of Contemporary Art and Architecture, Rome, which won the Stirling prize in 2010 and one of the practice's first completed constructions, the Vitra Fire Station (1992). He is currently involved in several master plan projects, including Kartal Pendik in Istanbul and Singapore One North. In 2017, Zaha Hadid Architects' proposal titled 'Streamcity' was selected as the winner of the international competition to masterplan the revitalization of Port of Tallinn's Old City Harbour area. The lecture will take place at the EKA main hall on Thursday, 13 September at 6 pm.
Patrik Schumacher is principal of Zaha Hadid Architects and has been leading the firm since Zaha Hadid's passing in March 2016. He joined ZHA in 1988 and was seminal in developing
Zaha Hadid Architects to become a 400 people global architecture and design brand. Schumacher studied philosophy, mathematics and architecture in Bonn, Stuttgart and London and received his Diploma in architecture in 1990. He has been a partner since 2003
and a co-author on all projects. In 2010, Patrik Schumacher won the Royal Institute of British
Architects' Stirling Prize for excellence in architecture together with Zaha Hadid, for MAXXI, the
National Italian Museum for Art and Architecture of the 21st century in Rome. He is also Member of the Academy of the Berlin Academy of Arts.
In 1996 he founded the Design Research Laboratory at the Architectural Association in London
where he continues to teach. In 1999 he completed his PHD at the Institute for Cultural Science,
Klagenfurt University. Patrik Schumacher is lecturing worldwide and is currently a guest
professor at Harvard's GSD. During the last 20 years he has contributed over 100 articles to
architectural journals and anthologies. In 2008 he coined the phrase Parametricism and has
since published a series of manifestos promoting Parametricism as the new epochal style for
the 21st century. In 2010/2012 he published his two-volume theoretical opus magnum "The
Autopoiesis of Architecture". Patrik Schumacher is widely recognized as one of the most
prominent thought leaders within the fields of architecture, urbanism and design.
Architect Sille Pihlak, one of the curators of the Architecture Open Lecture series, says that
both Zaha Hadid ja Patrik Schumacher were highly inspirational throughout her studies at the University of Applied Arts Vienna: "When giving feedback to students' projects they didn't merely cover the full design scale from a city to a furniture, but also always pushed you to pay attention to the sociopolitical, technological, economical and culture innovation tendencies. Patrik – in his statements often antagonistic and objectionable in the eyes of the wider architecture community – is currently one of the most important practitioner, whose statements pull architects out of their comfort zone, pushing us to argue our actions in a constructive and context-sensitive manner. This kind of approach towards the art of building and acknowledgment of wider context is essential for our students to witness."
The architecture and urban design department of the Estonian Academy of Arts has been curating the Open Lectures on Architecture series since 2012 – each year, a dozen architects, urbanists, both practicing as well as academics, introduce their work and field of research to the audience in Tallinn. All lectures are in English, free and open to all interested.
The series is funded by the Estonian Cultural Endowment.
Curators: Sille Pihlak, Johan Tali
https://www.facebook.com/EKAarhitektuur/
More info:
Pille Epner
E-post: arhitektuur@artun.ee
Tel. +372 642 0071