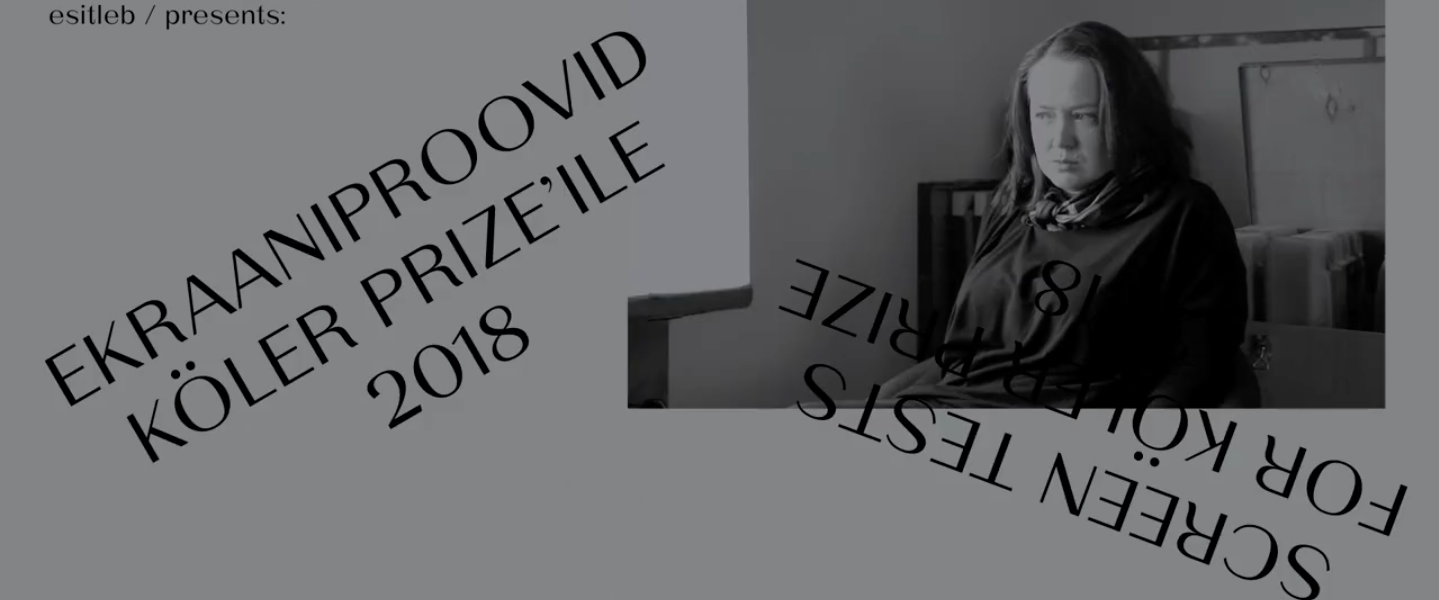 Location:
Kino Sõprus
Start Date:
02.04.2018
Start Time:
18:30
End Date:
02.04.2018
Premiere at cinema Sõprus
Monday, 2nd of April, 6.30 pm
Free entrance!
The film "Screen Tests for Köler Prize 2018" accompanies the 7th Köler Prize exhibition of the nominees at EKKM, open during 31.03.–20.05.2018.
The nominees for Köler Prize 2018 are: ANNA ŠKODENKO, HOLGER LOODUS, TAAVI TALVE, TANJA MURAVSKAJA and TARVO VARRES.
Idea: EKKM & Nora Särak
Cinematographer: Nora Särak
Editing: Raul Tõnurist, Epp Kubu, Nora Särak
Sound recording: Antti Mäss, Dmitry Natalevich, Siim Skepast, Tanel Kadalipp
Sound design: Jevgeni Berezovski
Colour correction: Epp Kubu
Graphic design: Ott Kagovere
Thank you:
Cultural Endowment of Estonia, Estonian Ministry of Culture, AS Smarten Logistics, family Kruuse, Baltic Film and Media School, Estonian Artists' Association, Estonian Contemporary Art Development Center, Tõnu Talpsep
Köler Prize is an art award established in 2011 by the Contemporary Art Museum of Estonia (EKKM). Its main objective throughout the years has been to give recognition to important artists and art collectives that are active in Estonia and to popularise contemporary art in general. Five artists or art collectives of Estonian origin or who reside permanently in Estonia are nominated for the Köler Prize on the basis of their creative work over the past three years.
More information:
info@ekkm.ee
www.ekkm.ee/en
+372 53305449