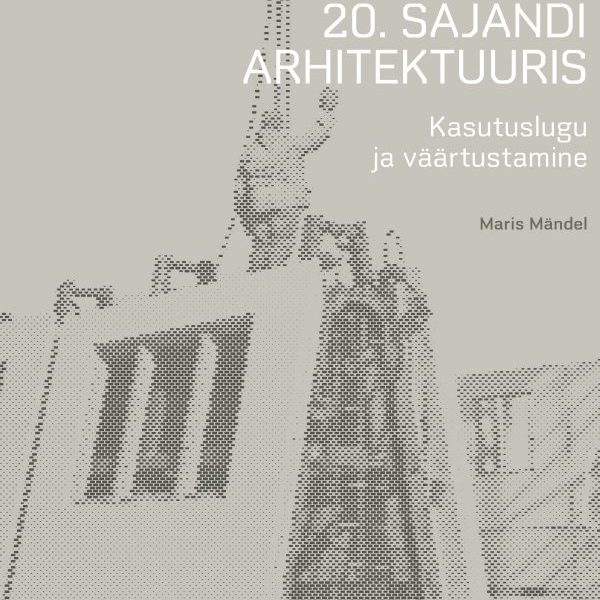 Maris Mändel, PhD student of the Estonian Academy of Arts, Curriculum of Cultural Heritage and Conservation defended her thesis "Bricks, blocks and panels commonly used in 20th century Estonian architecture. The story of their use and value" on the 18th of December 2019.
This research focuses on issues in restoration regarding man-made building materials commonly used in 20th century Estonia. These are building materials that in contemporary restoration processes tend to be regarded as having less value and because they are commonplace are often overlooked. The aim of this doctoral thesis is to find solutions to the issues of value and appreciation that arise in the restoration of such materials – to determine when these commonly used materials should be preserved as a valuable original material and when and what kind of a replacement material should be used.
This thorough study of concrete blocks, silicate bricks, large silicalcite blocks and large reinforced concrete panels provides a good overview of Estonian building practices and its step-by-step development from handcrafted techniques and building methods to fully industrialised construction.
This research has clear practical applications. Its outcomes will make it possible for architecture historians, heritage protection specialists, construction engineers, homeowners and others, to make considered decisions about restoration in regard to the materials covered in this study. It will also assist in the informed preservation of Estonian cultural heritage.
Juhendajad / Supervisors: Mart Kalm, PhD, Lembi-Merike Raado, PhD
Eelretsensendid / External Reviewers: Karl Õiger, EngD, Kurmo Konsa, PhD
Oponent / Opponent: Karl Õigel, EngD
Keeletoimetaja / Copy editor: Mari Klein
Tõlkijad / Translators: Ulvi Haagensen, Michael Haagensen
Graafiline disain / Graphic design: Kristo Kooskora
Dissertationes Academiae Artium Estoniae 29
224 lk, eesti keeles, ingliskeelse kokkuvõttega
Eesti Kunstiakadeemia, 2019
ISBN 978-9949-594-86-3 (print)
ISBN 978-9949-594-87-0 (pdf)
ISSN 1736-2261