Every academic year takes approximately 100 EKA students on Erasmus+ exchange studies to different cities in Europe. Hereby is a collection of stories from some of the students, who have been on Erasmus.
Tetiana Dubovenko and her exchange studies in Oslo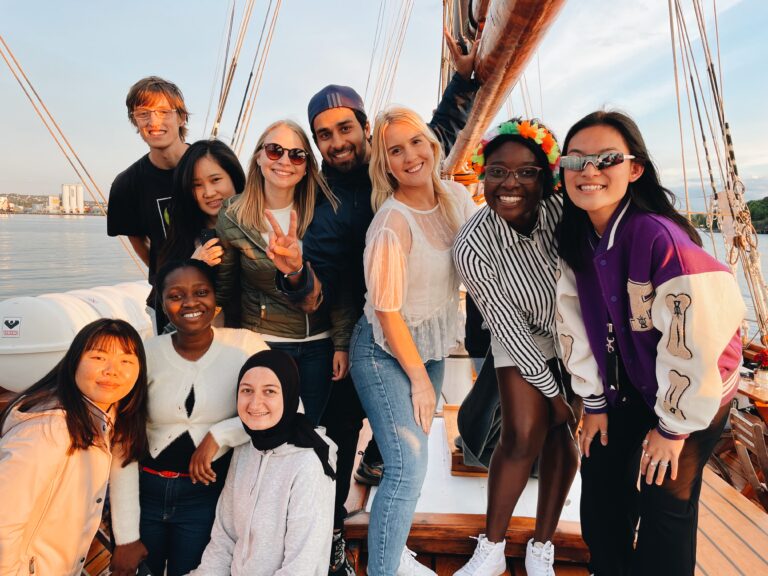 Partner university: Oslo School of Architecture and Design (AHO)
Period: Full year 21/22
As you probably know Norway is quite an expensive country and I had some doubts if I could handle the expenses there. Prices are the only disappointment that you might have. Otherwise, Norway is an amazing place to be on Erasmus. The process of setting life in Oslo is pretty easy and SiO (student organization) is always ready to help. Besides, they organize different events where you can meet students from different universities. I live in a student house and I'm happy with my accommodation and location. 
The pandemic didn't affect the studies, however it influenced the social life in Oslo. My courses were held on the spot with close communication among the students. Some courses have field trips and I had a chance to explore the rural alpine community in the central part of Norway where we spent one-week doing research and mapping insights. Also, the international office organized hiking trips into the woods and coffee chats.
Throughout the course, you constantly emerge with nature around you and people. My mates are very supportive and kind whatever you ask them to help you. They gladly explain something to you or give feedback about your work. The atmosphere is very open and inspiring.  Everyone is eager to share their findings and support you in your process. The program helps you to explore your own design approach and reflect on it while dealing with sustainability, inclusiveness, and circularity in design.  Also, teachers care about your well-being and always ask how you felt about the assignment and group work. 
Overall my Erasmus experience is great. If you are looking for possibilities to learn more about social innovations, regenerative design, and policy design, go deeper into cultural studies and explore approaches to design meaningful experiences I would highly recommend AHO. 
Sigrid Barranco Ballonga and her exchange studies in Cluj-Napoca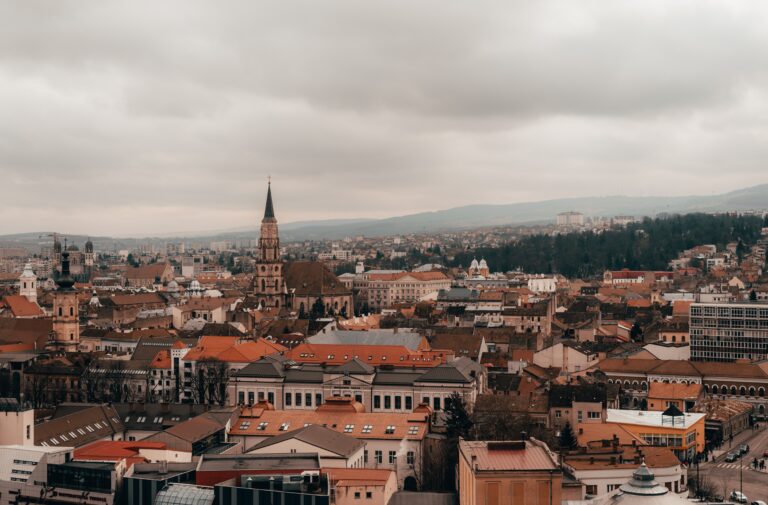 Partner university: UAD (University of Arts and Design in Cluj Napoca)
Period: Autumn semester 21/22
The experience was good and enriching. The university is divided in fields (photography, design, graphic arts, ceramics, textile…) and every department has one building all over the city. The university system and classes work more or less like EKA. You have a project and some meetings with the teachers. Every department has its own rules and works differently. In my opinion the best department I have had classes in is the ceramic department, very close to the dormitory. I could spend time in the workshops and most of the teachers were kind and willing to help. 
In other departments I felt they put the excuse of covid for sending us online projects. Despite that, they give you a lot of freedom to work in your interests.
For picking up the classes, the first days there are some meetings with the head of the departments and you tell them what classes you are interested in. Then you need to ask about the timetable and write to every teacher you wish to take the class with and they should give you all the information (sometimes they don't reply, so keep trying or you can also talk with Doina from International Relations to solve the problem). Sometimes it's a bit frustrating but in the end you manage the situation.
The dormitory is fine, the room has two beds, one bathroom, 1 sink and 1 mini fridge. There is a common kitchen with two ovens, 1 microwave and 8 stoves. It's enough for all floor even though sometimes it becomes overcrowded. The monthly payment it's around 106 euro. 
Cluj Napoca is a nice city with student vibes and nightlife. There are a lot of opportunities and activities. Romania is a very natural country, so by car you can get to the mountains, hike, climb… and visit beautiful places. It's full of awesome castles and palaces. 
Derin Baykal and her exchange studies in Berlin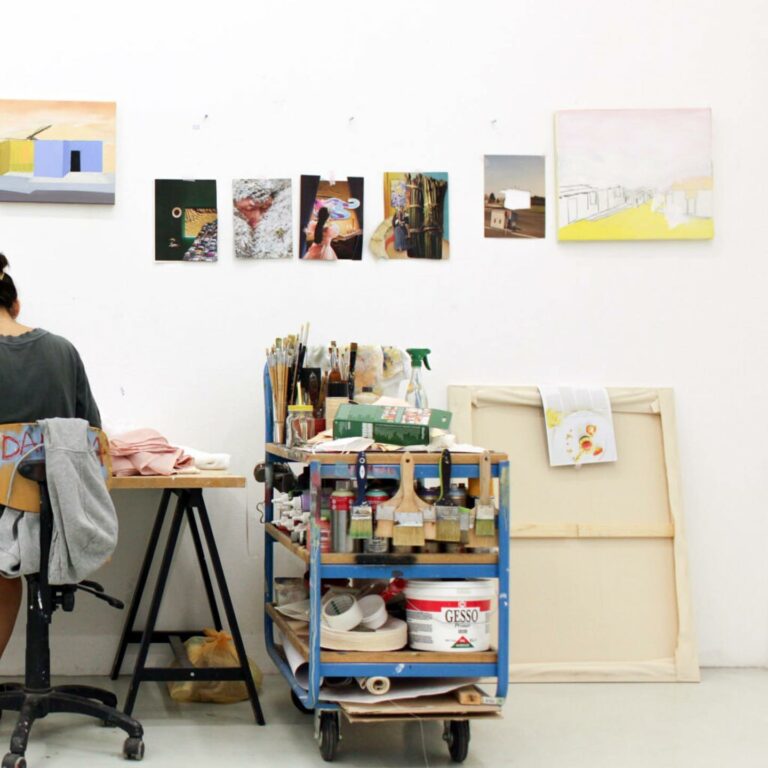 Partner university: Weißensee Academy of Art Berlin
Period: Autumn semester 21/22
Yes, the pandemic has affected the ongoing education, however since the main course I took was a group work based, I continued to work on the project with my friends on site, too. Also, the school was open all the time. In Weissensee, the course system is a bit different than I was used to in EKA. There is one main project and different intense courses/ workshops that you have to complete in a week or a few weeks. The official language of the school is German, however it wasn't really difficult for me since people translated the main important things and also although many professors could speak English very well, there were some who couldn't fluently. Regarding the accommodation, yes I was staying in Berlin and it is difficult to find a place before moving in here but the school international coordinator was quite helpful in this. I didn't have difficulty but I know some people who had before. The school doesn't provide any accommodation please such as dormitories or residences. I think what the school provides and the students are super cool and relaxed. There wasn't any stress and I felt really free, however sometimes this may lead to a confusing situation, such as the school communication was a bit different. There is a website called Incom which resembles the system of Facebook which was a bit difficult to comprehend to me. 
Markus Vernik and his exchange studies in Umeå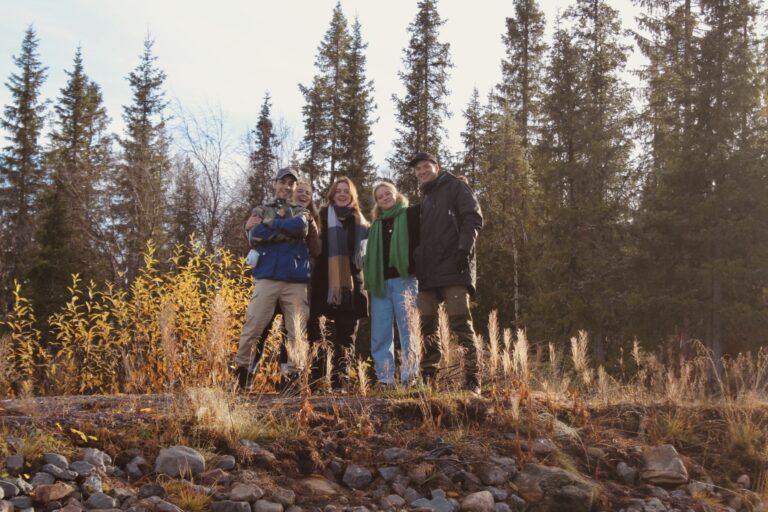 Partner university: Umeå Shool of Architecture
Period: Autumn semester 21/22
Best Corona Retreat there is for hands-on type of students. Located on the sunset side of the river. The school is a peaceful studio with individual tasks and windows, yet a massive powerhouse of creative thinkers and lecturers around the world. Corona made no difference – no masks, just responsibility. The city itself is small but filled with young university students just like Tartu, except everything is with a Scandinavian twist. Especially the clever local user design that can be mindboggiling even for the most consistent travelers. From the bike main roads to high-tech community houses – everything is thought through to the detail. Making my spare days with friends so stress-free and enjoyable that we actually considered not coming back. For real. The only reason you are able to read this is because we ran out of money.
Aspasia Kazeli and her exchange studies in Budapest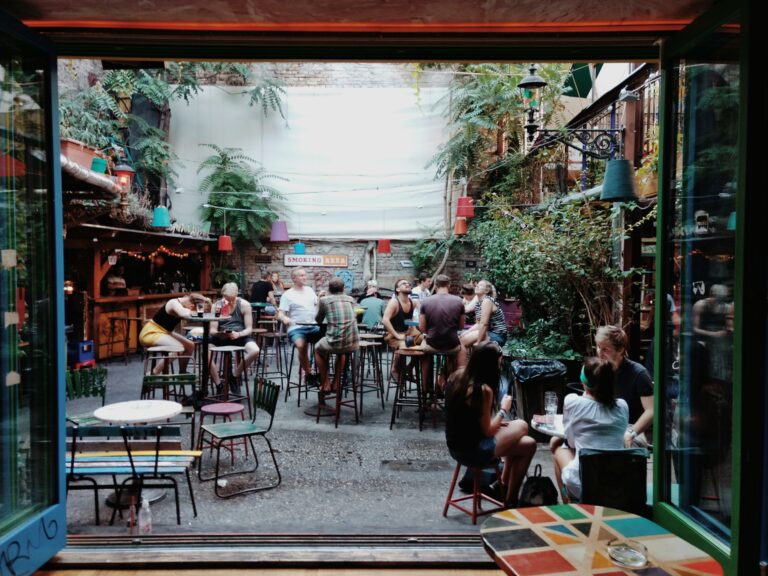 Partner university: Moholy-Nagy University of Art and Design, Budapest
Period: Autumn semester 21/22
I did my exchange studies in MOME (Moholy Nagy university in Budapest), but I was not satisfied with the quality and the level of education. Unfortunately, most of the interesting classes were only held in Hungarian, and the only course options for animation in English were very few and extremely basic. As an MA student, I was expecting to follow the MA curriculum (as Director of Animation) in MOME accordingly. However, only when the semester started, I was informed that I will be following the BA courses, as the MA ones are only held in Hungarian. That was extremely disappointing, as the focus of MA animation studies is quite different from the BA. In addition to that, the animation department was underequipped, so there were no computers, drawing tablets, cameras, multiplanes, or even scanners. And that was to my surprise, because in my Letter of Application to the receiving university I clearly stated that I am interested in exploring animation techniques that are requiring this equipment. I tried several times to speak to the animation academic staff about this matter, but there was no support or change. On the positive side, one of the tutors agreed on supervising my graduation film for the exchange semester, which was a nice and refreshing collaboration.
Overall, I would say that Budapest is an interesting city to visit and the Hungarian countryside is beautiful. But the university of Moholy Nagy is not completely ready to fulfil the studying needs of an international student.
EKA student and his exchange studies in Ghent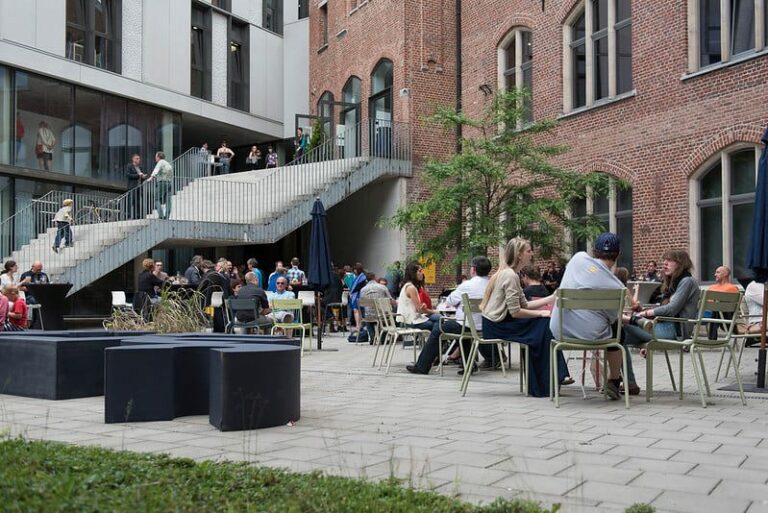 Partner university: LUCA School of Arts
Period: Autumn semester 21/22
Did the pandemic affect in any way and if yes, in what way exactly?
Not much, but there were problems with the Corona pandemic anyway. Theory classes were held in the  school in the first half of the year, but the last few sessions were held online
In what form the classes were held? 
For my primary subject, "art practice studio," I worked on my project throughout the week and met with my professor on Fridays to get advice for the next week.Generally, this institution has highly qualified and experienced teachers, the majority of them have doctorates, who may assist you in finding an excellent source.
How hard was it for you to find accommodation?
LUCA suggested a room in a dormitory. It cost me 500 € for each month with a 900 Euro deposit. So it was easy for me 
How would you describe the students and overall vibe at your host university?
The majority of inhabitants in Ghent are students. Students are involved in every aspect of the program. Thousands of bicyclists arrive at campuses early in the morning, and it's quite tough to get a space in the clubs on Wednesday and Thursday evenings. Large machines are required on Thursday morning to transport empty beer plastic cups. People, in my experience, do not like speaking English very much. They like to communicate in Dutch. It's difficult to make local friends. I'd even say that was the most difficult for me. To point out the most exciting and interesting notes that I've personally made are qualified and experienced teachers.