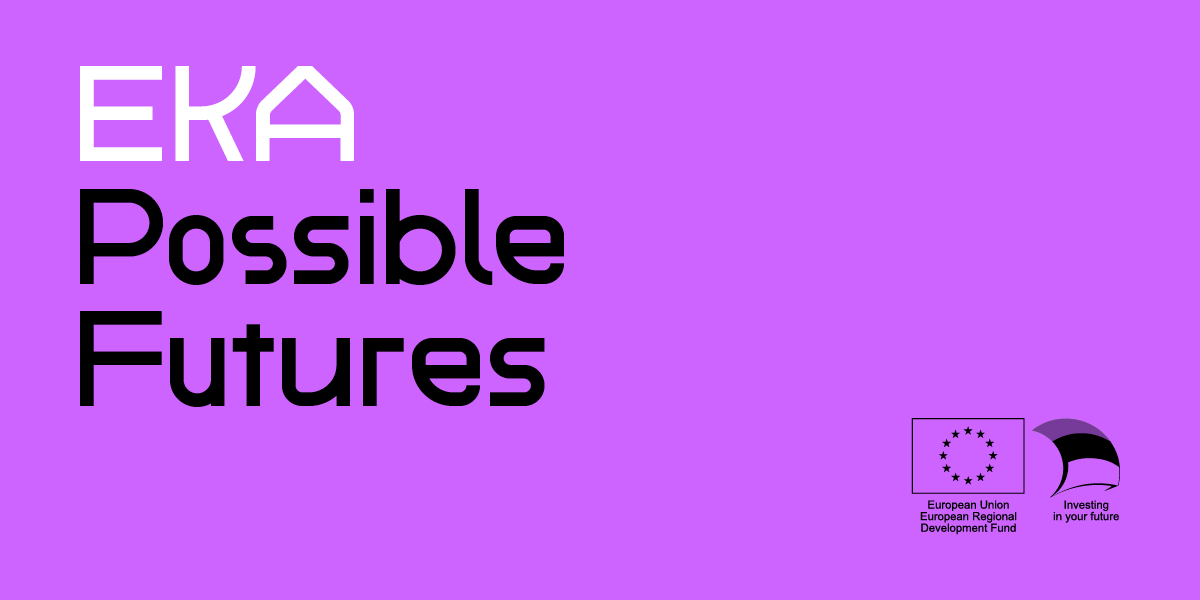 Algus k.p.:
10.06.2019
Lõpp k.p.:
10.06.2019
EKA Summer Academy – Possible Futures!  extended deadline is on June 10!
Courses are for HE students (Bachelor, Master or Doctoral level) and free.
You can apply to KUNO, CIRRUS or Nordic Baltic Academy of Architecture scholarship to cover the transportation and other expenses.
"EKA Summer Academy of Art, Design and Architecture – Possible Futures" is funded by the European Regional Development Fund.