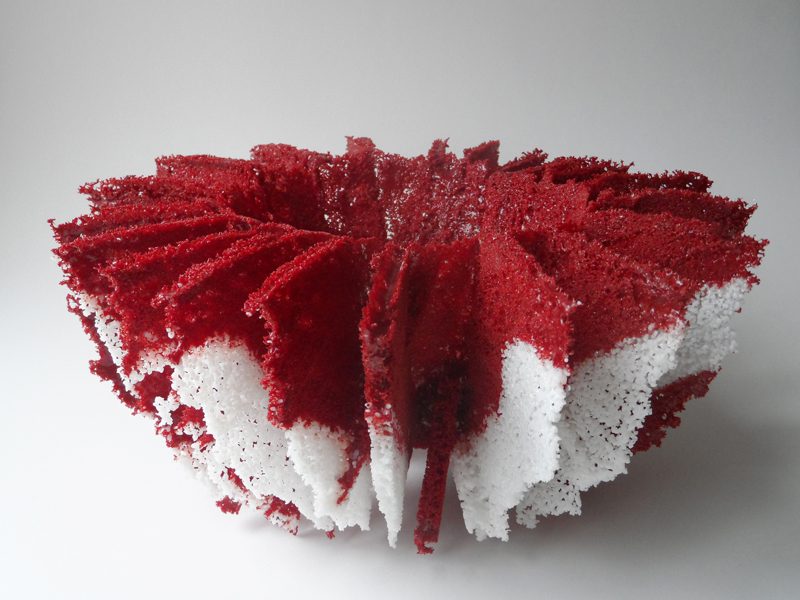 "Sharp Emptiness I". Kristina Uslar, 2014.
14.-30. septembrini osaleb Eesti Kunstiakadeemia klaasikunsti osakonna dotsent Kristiina Uslar "Homo Faber" näitusel Fondazione Giorgio Cinis, San Giorgio Maggiore saarel, Veneetsias. Klaasskulptuur "Sharp Emptiness I" on väljas Best of Europe kategoorias. Best of Europe kuraatoriks on Jean Blanchaert ja kujundajaks Stefano Boeri.
https://homofabermedia.com/videos/225/welcome-to-homo-faber/
www.homofaberevent.com/artwork
ENG:
September 2018 will see the Michelangelo Foundation's unprecedented celebration of European craftsmanshipshowcased across the range of beautiful and surprising spaces that comprise the Fondazione Giorgio Cini, aninternational cultural centre which lays claim to most of the island of San Giorgio Maggiore in Venice.Homo Faber will adorn the Fondazione Giorgio Cini's many varied spaces, including a number of historically andarchitecturally significant buildings, and will fill its galleries, libraries, cloisters and even its swimming pool withexquisite pieces, innovative installations and artisans creating work on site in full view. Taking up nearly 4,000square metres, this exhibition will be the largest ever held at the Fondazione Giorgio Cini and will offer the publicthe opportunity to explore a range of spaces not generally open to them.
Created by a hand-picked team of world-class designers, curators and architects, Homo Faber aims to put the finestartisans of Europe on centre stage while providing a unique and memorable experience for visitors. The HomoFaber team, which includes names such as Michele de Lucchi, Stefano Boeri, India Mahdavi, Judith Clark, JeanBlanchaert and Stefano Micelli, has come together to imbue the exhibit with untold imagination and energy. Alsocollaborating with the Michelangelo Foundation on this undertaking are partner organizations that share its visionincluding: the Fondation Bettencourt Schueller, the Triennale Design Museum, and the Cologni Foundation forthe Métiers d'Art.
A huge range of materials and disciplines will be represented, from jewellery to bespoke bicycles, from skills onthe brink of being lost to some of the most sought after icons associated with European style.Homo Faber is fuelled by an ardent belief in the power and value of real human engagement. As such, the exhibitionis intended as an immersive experience – visitors will be able to speak to artisans, virtually enter the ateliers of themasters, observe conservators at work and truly immerse themselves in the world of fine craftsmanship, a worldthat relies on connection: connecting the hand, head and heart to create authentic works of lasting value.