The Open Academy of the Estonian Academy of Arts (EAA) is very excited to announce our second international summer school — the 2018 Tallinn Summer Academy of Art, Design and Architecture – Presence & Possibilities! The programme will offer courses in various visual culture research and artistic disciplines, focusing on innovative, solution-seeking, salient topics: cooperation between the natural environment and humans in nature, mapping roads and traffic to improve the efficacy of investments into public space, Estonian artistic life in the regional and international context, linking art and technology in Clay 3D printing, etc. The teaching staff of the summer academy includes leading educators, researchers and artists from the EAA and partner universities.
The 2018 courses include:
---
Registration
Please fill out the ONLINE FORM and choose the course you would like to attend. FLOODED course registration form is HERE, Photography course registration HERE and UX course registration HERE. Upon submission, you will receive an email confirming your online registration and the course you have chosen. We do our best to process registrations as quickly as possible, however it may take up to 3–4 days. 
Some courses have additional admission requirements. Please read the course description to check if special submissions are required for the application. Your application for a course is not complete until you have submitted all required documentation.
If the course does not have a fee, you are bindingly registered for the course. Please note our full Terms and Conditions.
Accommodation
Dormitory accommodations are available on a first-come, first-served basis. Contact us for more information.
Payment
Upon positive review of your registration materials, you will receive an invoice. If your budget or financial situation requires a payment by instalments, please send us an email. If the course is without a fee, no invoice will be sent. Please note that it is currently not possible to pay the course fee by credit card, PayPal or similar payment methods. We currently only accept bank wire transfer.
Confirmation
Once the course fee has been successfully transferred into the bank account of the Open Academy of the Estonian Academy of Arts, you have completed the registration process and are bindingly registered for the course. You will then receive your registration confirmation via email.
Invitation Letter
After you have fully registered and/or paid for the course, we can send you an invitation letter (pdf file). Please let us know via email should you require such a letter. We can also send the document by standard airmail, if desired (without additional costs). Please note, however, that any added costs and/or additional fees for express post, etc. must be paid by the recipient. Be sure to enter your postal address correctly! We cannot be responsible for any delays arising from incorrect information submitted to us.

We strongly recommended that you make an appointment at the embassy and inquire about visa requirements as soon as possible!
Withdrawal Instruction and Cancellation of Courses
If a student withdraws from a course up to thirty days before the start of the course, a charge of 10% of the course fee will be imposed. After this deadline, no reimbursement is possible. Any cancellation must be executed in writing either by e-mail or mail no later than the deadline.

In the event that a course is cancelled, participants will receive notice at the latest 14 days before the course is scheduled to begin. Fees that have already been paid will be refunded. As any further claims are excluded, we recommend travel insurance.
Tips for Writing a Letter of Motivation
We do not have specific requirements for the letter of motivation. However, good examples usually attempt to answer at least the following four questions:
Why do you want to participate in the TSAA program?

In which area(s) and in what functions have you been active in the fine/performing arts/design/architecture/art history/contemporary art?

What do you expect to gain from the course you are applying to?

How do you plan to apply the knowledge learned during the TSAA program upon completion of the course, after returning to your home city/country and/or university/job?
Further Information
Detailed information regarding the courses is generally sent two weeks prior to the beginning of the course. For additional information prior to registering, contact us using the information in the footer of this page.
---
---
The Tallinn Summer Academy of Art, Design and Architecture – Presence & Possibilities is funded by the European Regional Development Fund.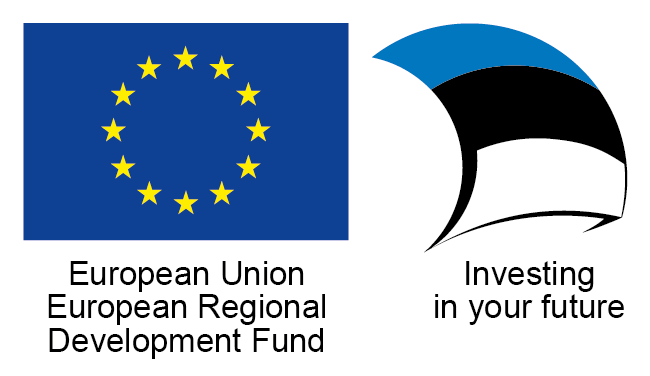 ---