Interaction Design Tomorrow
Dates:  6-10 August 2018
Volume: 40 hours, 3 ECTS
Location: Estonian Centre of Architecture, Põhja pst 27a, Tallinn, Estonia
Number of participants: max 20
Cost: FREE
Registration deadline: 22nd of May
Aimed at design students; no programming skills necessary.
In addition to the general required materials, candidates are expected to submit a letter of motivation explaining why they are applying  and outlining their experience with Interaction Design so far (max A4). Students are expected to bring their own sketchbooks, markers and laptops.
Please note that this course is meant for higher education students only.
---
Registration closed
---
Over the course of a week you will learn about the foundations, history and possible futures of interaction design within a studio environment. This 5-day hands-on workshop provides a solid foundational knowledge of user experience (UX) design  for new practitioners, as well as an in-depth exploration of interaction design for experienced designers. The course gives participants space and guidance to delve deeply into theoretical and practical aspects of interaction design by investigating contemporary issues and proposing design solutions.
Through a series of lectures, films, historic case studies and studio practice, participants will explore the nature and aesthetics of interaction design in the digital and physical space, in individual and group studio practice from ideation and the iterative design process to presentations and critique.
Learning outcomes:
Learn about design foundations, theory, history and practice

Understand how to look at problems from social, technological, economic and cultural perspectives

Practice design research and synthesis

Learn how to be creative in the digital realm

Improve your ability to present your design concepts

Practice working individually and in small teams
---
Supervisor: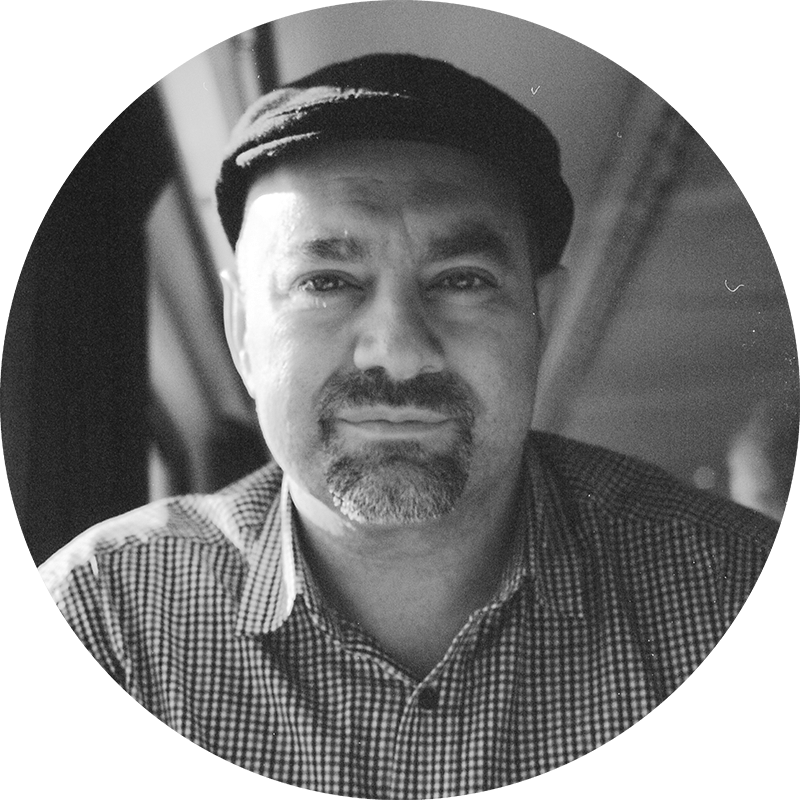 Haig Armen is a professor and designer living in Vancouver, Canada. For the last 6 years, Haig has lead the Interaction Design major at Emily Carr University of Art + Design. His research explores the intersection of design and programming, focusing on data visualization, gestural interfaces and music technology. His most recent efforts are in design-led entrepreneurship and creating new musical instruments using emerging technologies.
Haig's background is in music and architecture, with an extensive career as a professional musician and composer. Over the past two decades, Haig has designed interactive work for prestigious clients like CBC, BMW, Chanel & Nokia. As a producer of CBC Radio 3′s groundbreaking online magazine from 2001–2005, Haig has received international design awards including three Webby Awards, two Prix Italia for Web Arts and Drama and a Gold Medal from the Art Director's Club of New York. When Haig's not teaching or hanging out with his family, he can be found playing jazz guitar, hacking instruments and coding.
Visit his website at www.haigarmen.com.
---
---
TIMETABLE
Monday, 6th of August:
Introduction to the workshop (talk)

Defining problems (lecture)

Assignment of groups and design challenges (activity)

Design research – methods and insights (lecture)

Begin research (activity)
Tuesday, 7th of August:
Design synthesis (lecture)

Research (activity)

Ideation – divergent & convergent (talk)

Concept development (activity)
Wednesday, 8th of August:
Prototyping and testing (talk)

Sketch, make, test (activity)

History of interaction (talk)

Sketch, make, test (activity)
Thursday, 9th of August:
Future of interaction (talk)

Prototyping an testing II

Sketch, make, test (activity)
Friday, 10th of August:
Refine projects and rehearse presentations

Final presentations