The Anatomy of Couture
Dates:  6-11 August 2018
Volume: 6 days, 3 ECTS
Location:  Tallinn City Museum, Vene Str 17

Number of participants: max 22
Cost: FREE
Registration deadline: 22nd of May
Students applying for a slot in this workshop are asked to submit a CV and cover letter describing why they wish to participate and whether they have any old article of clothing to bring with them to Estonia. The cover letter should also reveal why they are interested in restoring textiles and haute couture.
Please note that this course is meant for higher education students only.
The Anatomy of Couture Workshop coordinator is Gerly Tinn.
---
Registration closed
---
Aim of the course:
bring a disappearing specialized manual skill to Estonia and teach it to Estonian and international students
restore articles of clothing in the collection of some Estonian museum and thereby contribute to the preservation of an exhibit item with historical value.
Course content:
The course provides practical and theoretical knowledge of how to restore old clothing – selection of fabrics, stitches and seams, treatment of the material, how different materials age, how to care for and restore different fabrics. In the course of the workshop, students will learn about the internal structure of haute couture clothing, allowing them to later create period-specific silhouettes or re-interpretations of them – pattern solutions for textiles, materials. The course will provide knowledge and skills that can be used to get closer to the secrets of high fashion. All of the participants in the course will be able to restore a part of dresses brought in by the lecturer.
The course teaches handicraft skills that have become a rarity, something highly sought-after among professionals. ˇFewer and fewer people practise these skills in a world dominated by modern fashions. Today clothing made 40, 50, even 100 years ago are held in high regard, as they involved the use of original patterns, hand stitching, high-quality tailoring. To this point, the creation of such clothing have remained shrouded in arcane mystery – they seem easy to imitate at first glance but it is impossible to achieve the right effect without knowing what is going on "under the dress."
The course is mainly meant for fashion design, theatre design, restoration and design students
Learning outcomes
Knows about the internal structure of haute couture clothing;
Knows how to restore old clothing;
Demonstrates skills to restore old clothing.
Assessment: the course ends with pass-fail evaluation with oral presentation of the results.
ISCED field of education: Fashion, interior and industrial design.
---
Lecturer: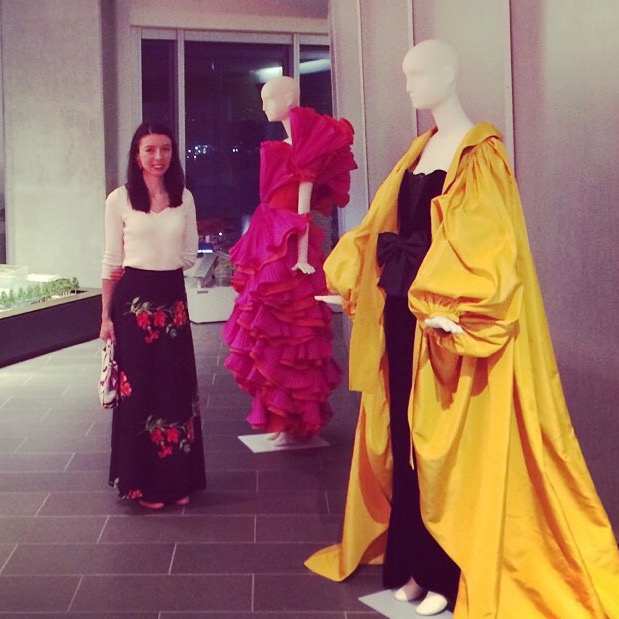 Mirjam Maramaa, History of fashion and costume design, University of Arts London, BA 2008
Miriam Maramaa has worked for 6 years at William Vintages, where she has served as Head of Tailoring for the last 2.5 years. Maramaa speciality is the restoration and alteration of vintage couture and vintage haute couture dresses.
Maramaa has also performed restoration work for world-famous art and fashion auction houses. Maramaa has a personal collection of vintage dresses.
---
---
TIMETABLE
The course will be held in two parts: 3 days of theory and 3 days of practical restoration.  More detailed timetable is sent to participants.

For six days we work from 10AM to 5:30PM.
Day 1, 2 and 3
The history of fashion, from the early 20th century to the 1970s.
Examples of dresses that the lecturer has restored.
What is inside a dress, how is the characteristic silhouette of each different time period achieved? What are the ideal stitches executed by hand? What happens to silken material over time? How does it change in colour? How to restore and treat it? How do various materials age and how to restore them?
What materials did fashion designers use back in the day? Overview of the structures of different dresses, patterns used, examples of various master works from fashion history.
Day 4
Practical part of the course The lecturer will bring in examples and dresses from their collection and the students will be able to restore these as part of the course. Special materials are used and students will have the possibility of examining the original fabrics that were used to make the dresses. The lecturer will have a selection of examples of dresses that show the variants before and after restoration. Beginning practical restoration of dresses.
Day 5
Practical restoration continues, individual supervision.
Day 6
Practical restoration continues, individual supervision, course summaries and feedback.
Please bring with you:
– good fabric scissors,
– small scissors,
– unpicker,
– if you have some piece of clothing to restore bring it with you,
– thin needles for sewing.
---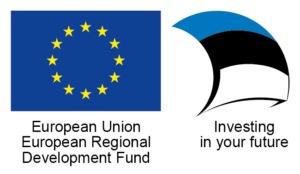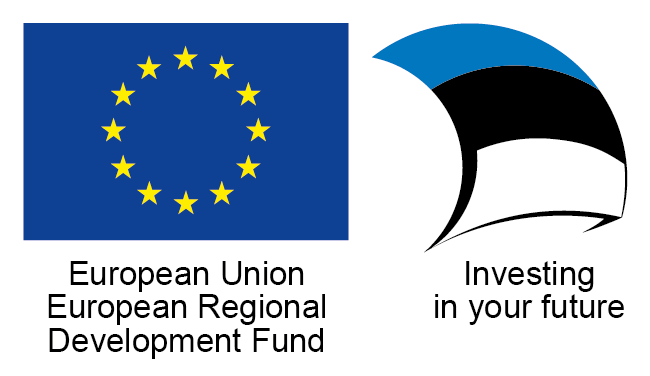 The workshop is taking place as part of the project entitled "Tallinn Summer Academy of Art, Design and Architecture – Presence & Possibilities". The project has been made possible by funding from the European Regional Development Fund.
The workshop is organized by the EAA Open Academy and Faculty of Design Department of Fashion Design in cooperation with