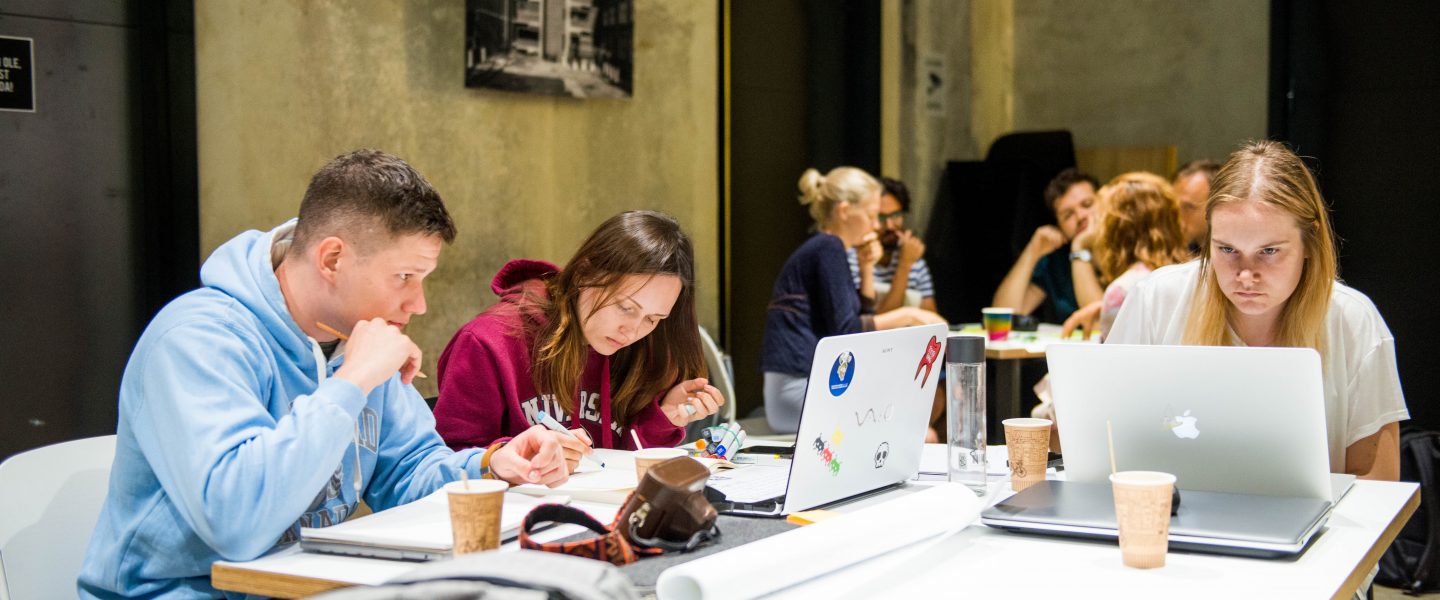 Participants of 2018 EKA Summer Academy. Foto by F. Klanberg
Start Date:
26.05.2019
End Date:
26.05.2019
The Open Academy of the Estonian Academy of Arts (EKA) is very excited to launch the 2019 EKA Summer Academy of Art, Design and Architecture – Possible Futures!
The courses will take place in August 2019 and focus on innovative, solution-seeking, salient topics: collaboration forms for humans and the natural environment, mapping roads and traffic to improve the efficacy of investments into public space, Estonian artistic life in the regional and international context, learning a disappearing specialized manual skill through couture millinery and egg tempera icon painting, designing the future of the public sector, linking art and technology in Clay 3D printing and take part in architecture planning workshop for the island of Naissaar.
The teaching staff of the Summer Academy includes leading educators, researchers and artists from the EKA and partner universities.
EKA Summer Academy courses include:
Introduction to Egg Tempera Painting
Numbers and Cognition in the Urban Environment
Planetary Countryside. Future Ecologies of the Island
Sculptural Headwear – Couture Millinery
Speculative and Critical Design – Special Programs Think Tank
Contemporary Art Field in Estonia
"EKA Summer Academy of Art, Design and Architecture – Possible Futures" is funded by the European Regional Development Fund.
For more information about the courses and to apply, please visit http://www.artun.ee/summeracademy
or write summeracademy@artun.ee