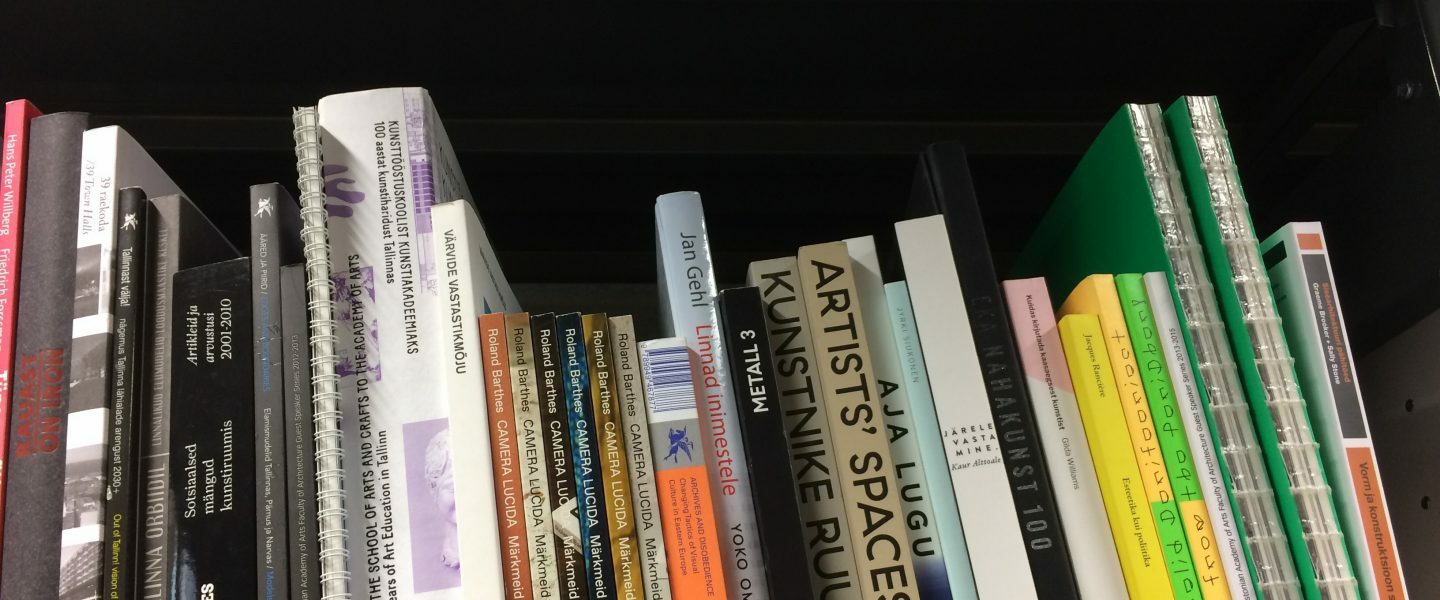 The Estonian Academy of Arts Press is a subdivision of the Estonian Academy of Arts, which publishes both translated as well as original texts about art history and culture, design, architecture and fine arts.
The publications of the Estonian Academy of Arts are listed below in order of publication, i.e. the list starts with the most recently published book. See the books on sale HERE. Books are on sale in the EKA library Mon-Fri 10-18, Sat 11-15.
All questions regarding retail and wholesale can be addressed to the EKA publisher.
Neeme Lopp
neeme.lopp@artun.ee