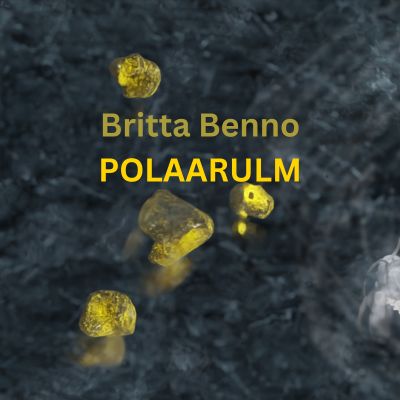 Location:
Jääaja Keskus
Start Date:
03.06.2023
End Date:
24.09.2023
On June 3, artist Britta Benno's fictive space installation "Polar Wonder" will open in the Ice Age Center.
At Benno's personal exhibition, it opens as an arctic oasis, with ice and landscape as the main characters, and the artist plays with forms and lines. The author's drawing language expands into a multi-layered landscape abstraction in the exhibition.
The exhibition complements the so-called future floor of the Ice Age Center, which focuses on climate change and the environmental impact of human activity.
Britta Benno herself has described her exhibition as follows: "Drawings and graphics with a coolly glowing color palette wander in the plastic forms of ice, the openness of the image gives space for reflections and dreams. Mountains and landscapes are alive, mountains are the Inuit language. The North Pole belongs to dreams and creatures that flutter in all the layers of the earth. Ice in the form of our bouldery land, the weight of the mountains is still felt when walking on the ironed earth, the promises are still in the air."
For the Ice Age Center, this exhibition has two meanings: through the artist, the beauty of the frozen landscapes unfolds, but at the same time, in terms of the environment, it is also important to point out that the melting of the ice fields has accelerated exponentially in recent years. The earth is changing and this is a big danger sign.
Although the exhibition called "Polar Dream" has traveled to Viljandi and Tallinn, the author prepared new works site-specifically for the Ice Age Center.
The artist thanks the animation director, Ragnar Neljandi, and the sculpture maker, Mai Eerik.
The exhibition is complemented by Juhan Vihterpal's sound installation.
"Polar Wonder" will remain open until September 24.
Britta Benno (b. 1984) is a drawing and graphic artist. He is interested in different techniques and materials, and when they are juxtaposed and combined, new perspectives open up.
Benno graduated from the Estonian Academy of Arts with a master's degree in graphic arts and furthered his education at the Vienna Academy of Arts. Benno is studying art and design in the doctoral program of the Estonian Academy of Arts, her artist research is called  "Thinking in Layers, Worlding in Layers: Posthumanist Landscapes in the Extended Drawing and Printmaking" Artist website: www.brittabenno.com