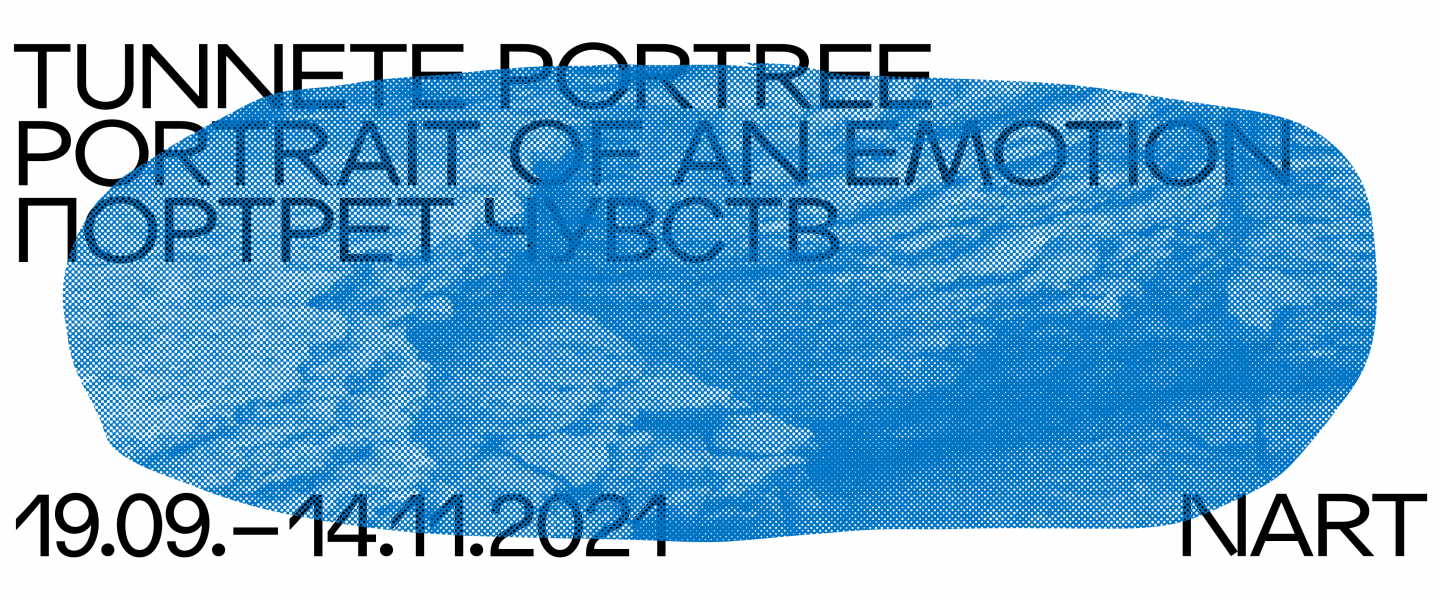 Still from Diana Tamane's new video "Under the Same Sky", 2021
Location:
Narva kunstiresidentuur (NART), Joala 18, Narva
Start Date:
19.09.2021
End Date:
14.11.2021
NART is pleased to present Portrait of an Emotion – an exhibition of new works by Lydia Hannah, Diana Tamane, Yevgeny Zolotko and curated by Laura Toots.

Opening 18.09, 4 PM
The exhibition is inspired by the sensitivity of the three participating artists, and their skillful treatment and combination of different materials and motifs. What unites these artists is the impactfulness of their works, showing how emptiness or absence can turn into presence, into something solid and strong. Repetitions characterise their works, whether thematic or formal, emphasising the repetitive nature of human efforts. 
According to Rumi, a 13th century Persian poet and scholar, being human is comparable to an inn, where new guests come every morning in the form of emotions. They are always changing and, most importantly, always passing. All guests, including those who are spiteful, must be greeted and invited in, because when they leave, they make room for the next ones.
All three artists bring diverse portraits to the exhibition – from real life and fictive, introspective meditations, as well as wider social inquiries, amalgamations of historical and contemporary material, planar and spatial in form, but first and foremost these can be considered self-portraying visions – Yevgeny-Zolotko-like, Diana-Tamane-like and Lydia-Hannah-like ways of experiencing the world.
Lydia Hannah is both a visual artist and a musician. Her practice explores the spaces between sound and image. She creates immersive landscapes through video, live and recorded soundscapes and music. Her work mirrors the brittle duality of human existence, caught between the imaginary distance and the shapeless closeness of the real world.
Diana Tamane focuses primarily on photography, but also uses video, sound and writing in her work. Tamane works with autobiographical material – the artist looks at the relationship between herself and her family, everyday moments, memories, dreams and how these change in time. She relates her family history to broader historical and social changes, cultural identities and generational differences.
Yevgeny Zolotko's work centres on the relationship between the verbal and the material. In his site-specific installations, Zolotko highlights the universal traits of human nature, intergenerational sensitivities passed on through culture and religion and the suppressed subconscious. 
Laura Toots is an art worker interested in different collective working practices and experiences. She has organised projects large and small – from publications to art biennials – aiming to bring together different professionals for a wider exchange of ideas. Since 2017, Toots has been a curator and project manager at the Contemporary Art Museum of Estonia (EKKM).
Opening 18.09.2021:
2 PM – The opening of the exhibition "Portrait of an Emotion" is preceded by a tour by former resident artist Maria Kapajeva. A group of young people 'Art Revolutionaries / Narva st.ART' together with artist Maria Kapajeva will lead a tour around murals they have collaboratively produced based on a few Kreenholm designs from the Narva Museum collection. The tour will be in 3 languages (Estonian, English, Russian). The meeting point is in front of NART. 
3 PM – Curator's tour with Laura Toots, in Estonian and Russian
4 PM – Opening of the exhibition
Food is provided by White Good Food Truck
The evening continues with a live performance by Analogue Quattro – musicians from Sillamäe.
Exhibition period 19.09 – 14.11.2021 
Hours:  Tues, Thurs – Sun 11-18
Free entry
Portrait of an Emotion is co-organised with Contemporary Art Museum of Estonia (EKKM) as part of  the programme for the sixth Tallinn Photomonth Contemporary Art Biennial.
Support for the exhibition is provided by: Estonian Ministry of Culture, Cultural Endowment of Estonia, Estonian Union of Photography Artists FOKU, The General Delegation of the Government of Flanders, The Integration Foundation, and Narva Gate.