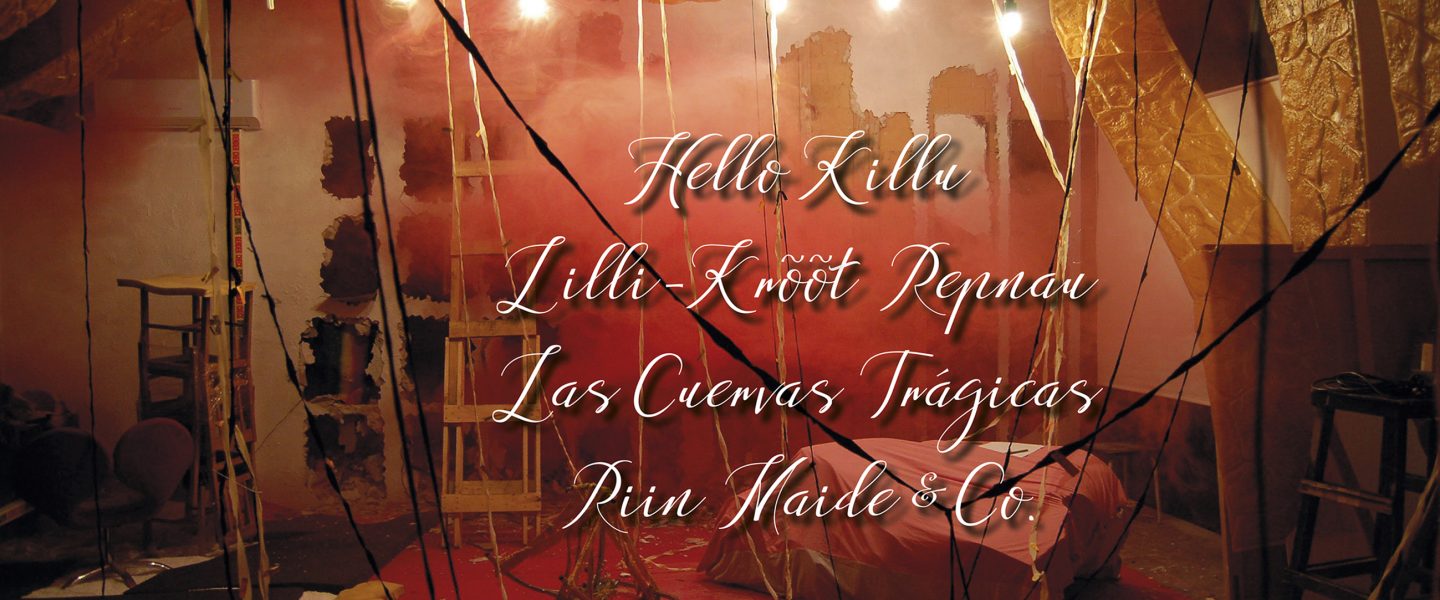 Location:
Kraam artist-run space, Ülase 16 / Madara 22, Tallinn
Start Date:
13.12.2019
Start Time:
19:30
End Date:
13.12.2019
13 & Friday: Kraam's closing party & lives
& 3rd year Graphic Art students' Group exhibition "Soft Narratives"
Performing: Hello Killu, Riin Maide & Co fashion show, nostalgic costume drama "The Past. The way I recall It"  is an extension to Riin Maide's  work currently on view at "Soft Narratives" group exhibition at Kraam artist-run space. A poetical-dramatic collective Las Cuervas Trágicas (Hanneleele and Kätlin Kaldmaa), and Lilli-Krõõt Repnau.
Exhibition "Soft Narratives" is open until December 29th.
** Photo: Killu Sukmit