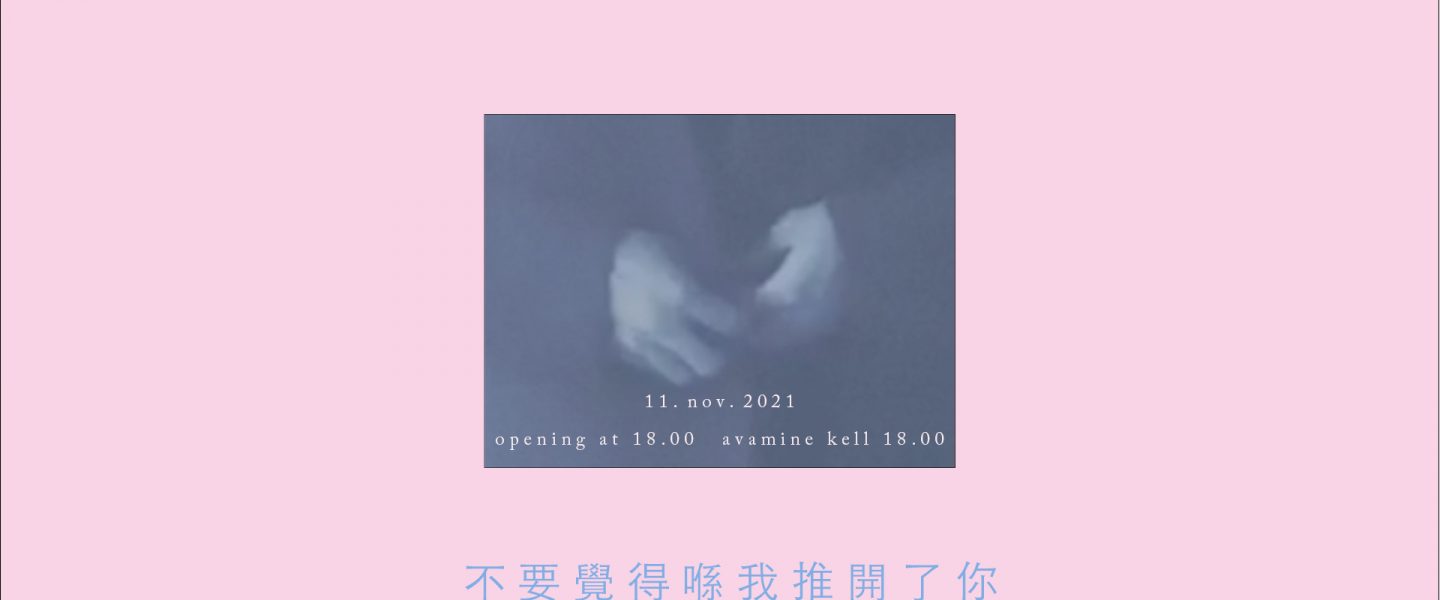 Chun Au Yeung at Vent Space
Location:
Vent Space projektiruum, Vabaduse väljak 6/8
Start Date:
09.11.2021
End Date:
19.11.2021
Chun Au Yeung (Contemporary Art, MA), opens the exhibition "Don't Think That I Am Pushing You Away" on November 11, 6 pm, at Vent Space.
Live performance at 7 pm
The exhibition is describing the dormitory situation and experiences during the 14 days quarantine. In the exhibition, the artist will explore a wide variety of mediums such as performances, video installation, drawings, sound and photographs.
Chun Au Yeung:
The theme of "Don't Think that I am Pushing You Away" is about reading myself and my dormitory situation. Experiencing the quarantine in the dormitory, I was forced to stay inside for 14 days and it led me towards new perspectives of myself and my roommate who was a complete stranger to me. With this experience of distancing and suspension, it brought me a little closer to myself and to look at myself differently. In this exhibition, I will explore a wide variety of ways of negotiating closeness and distance in a dormitory, and try to find myself in relation between safe and dangerous space.
Exhibition will be open until November 19, 2021