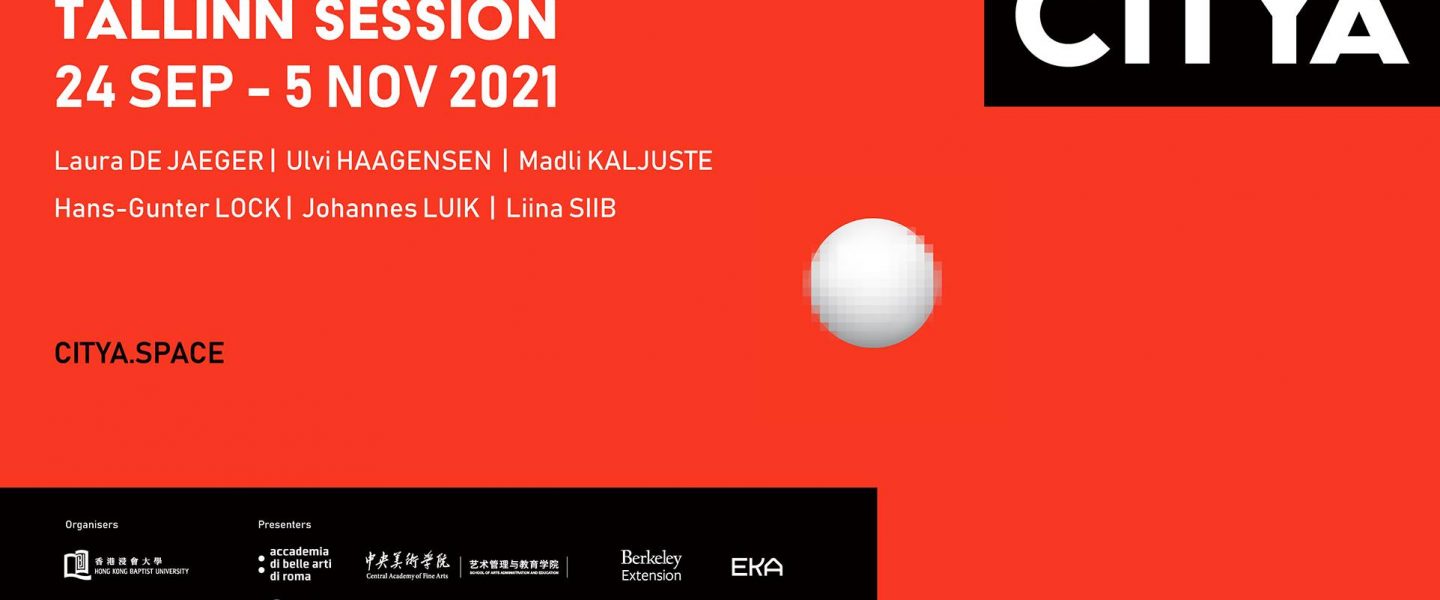 CITYA Tallinn Session: City as a Medium
Location:
Kauka tn/str 6, Tallinn
Start Date:
25.09.2021
Start Time:
13:00
End Date:
25.09.2021
CITYA Tallinn tour on Saturday 25.09 starting at 1 pm in the centre of Tallinn! Meeting point: Kauka street 6 (at the cross of Kauka and Lembitu street).
The tour will be led by CITYA co-curator Kati Ots, who will introduce the works of artists Ulvi Haagensen, Liina Siib & Hans-Gunter Lock, Madli Kaljuste, Johannes Luik & Laura de Jaeger, who are participating in the International Urban Triennial, on a walk from Tallinn city centre through the Rävala 8 office building to the back of the historical Tallinn City Hall at the seaside.
Tour programme:
1 pm Kauka str. – Ulvi Haagensen, "Moth's Butterfly Exhibition" – gathering at the intersection of Kauka and Kaupmehe str.
1.45 pm Rävala 8 – Liina Siib & Hans-Gunter Lock, "The meaning of Plus".
2.30 pm Baltic Station and its surroundings – Madli Kaljuste, "Titled"
3.15 pm Tallinn Linnahall – Johannes Luik & Laura de Jaeger, "Or when we delayed the delineation."
4.30 pm – approximate end of the tour
For
the map of the tour
and more information about the artworks, please visit
the website HERE
The Tallinn city tour is part of CITYA International Urban Art Triennial taking place between 17.09.–16.11.2021.
The full programme
of CITYA can be found
HERE