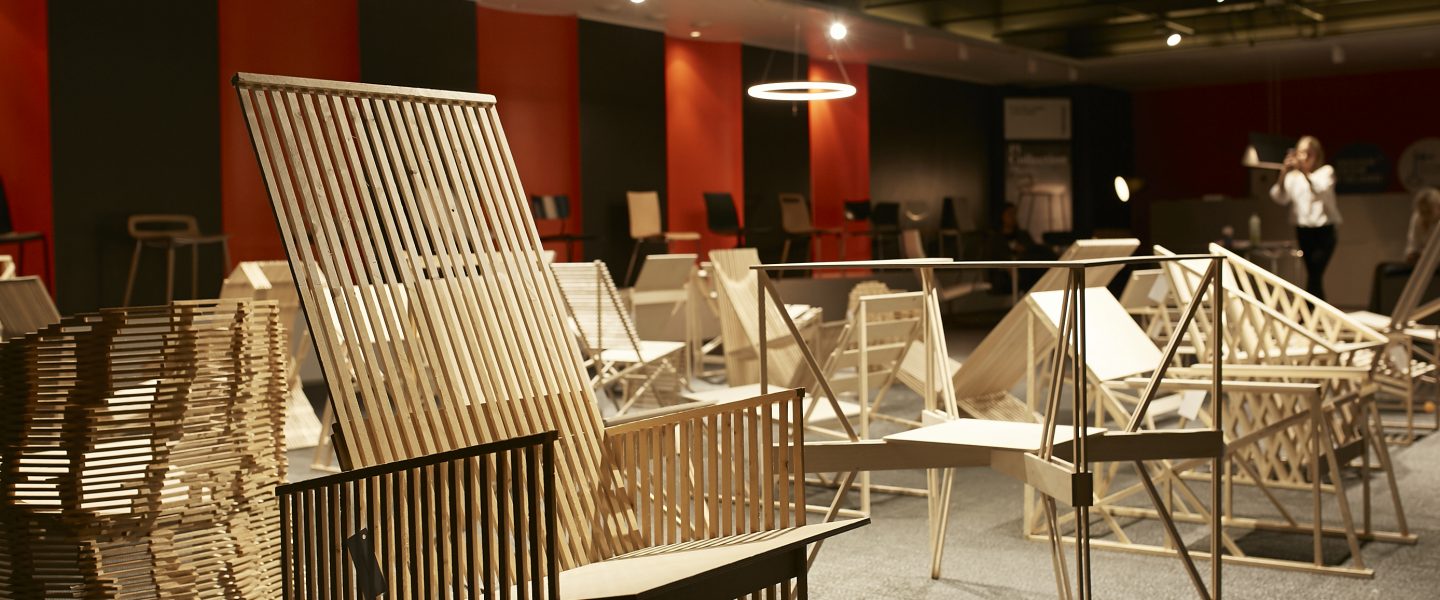 Our chairs at the Helsinki Design Week exhibition. Photo: Laura Rohtlaan
Location:
EKA peamaja, ruum A200
Start Date:
10.01.2018
End Date:
10.05.2018
Find room A200, and come explore the results of the chair design studio that our interior architecture and architecture students take during their first year at EKA.
These are the same chairs that we exhibited at the Helsinki Design Week a few weeks back, and the pop-up exhibition is going to be open only until Friday, so hurry!
Tutors: Ilkka Suppanen and Martin Relander