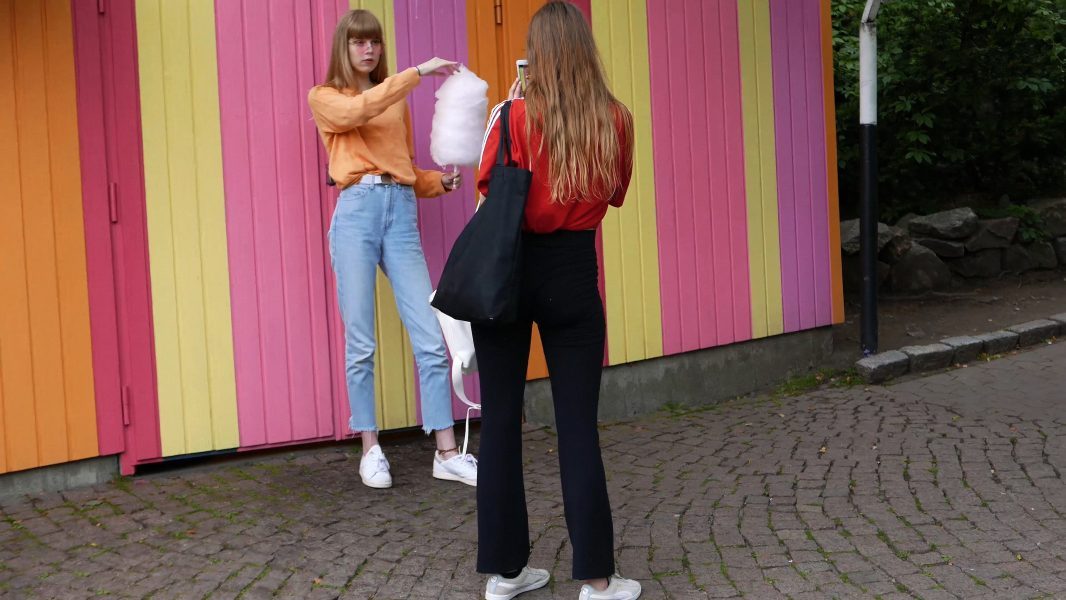 Urban Symphony in E-minor, 2018. Film still
Location:
Tallinna Kunstihoone (Vabaduse Väljak)
Start Date:
15.02.2019
Start Time:
18:00
End Date:
15.02.2019
On Friday, February 15 at 6 pm, Liina Siib's exhibition "Politics of Paradise" curated by Taru Elfving will be opened in Tallinn Art Hall.
Liina Siib excavates the multiple dreams and ideals that haunt the present. Her work pays acute attention to the minor narratives, which usually persist in the shadows of the attention economy or crevices of accelerated lived experience. Bringing together new productions and a selection of older works by Siib, the exhibition Politics of Paradise mediates intergenerational conversations between individual lives and complex gendered histories of privilege and power.
Recently Siib has looked at the ongoing regional economic migration through the eyes of Estonian women working in Finland. This contemporary polyphony of personal stories, desires and realities is reflected against new installations focused on the tragic yet deviant historical local female characters. They continue Siib's long-term artistic investigations into the entangled political and habitual claims to space, voice and meaning.
Tallinn Art Hall (Vabaduse väljak 8, Tallinn) is open from Wednesday to Sunday, 12 noon to 7 pm, admission € 3 / € 6 / € 9.
The Art Hall Foundation is a contemporary art establishment that presents exhibitions in three galleries on the central square of Tallinn – at Tallinn Art Hall and nearby at Tallinn City Gallery and the Art Hall Gallery. Tallinn Art Hall exhibitions are installed by Valge Kuup.