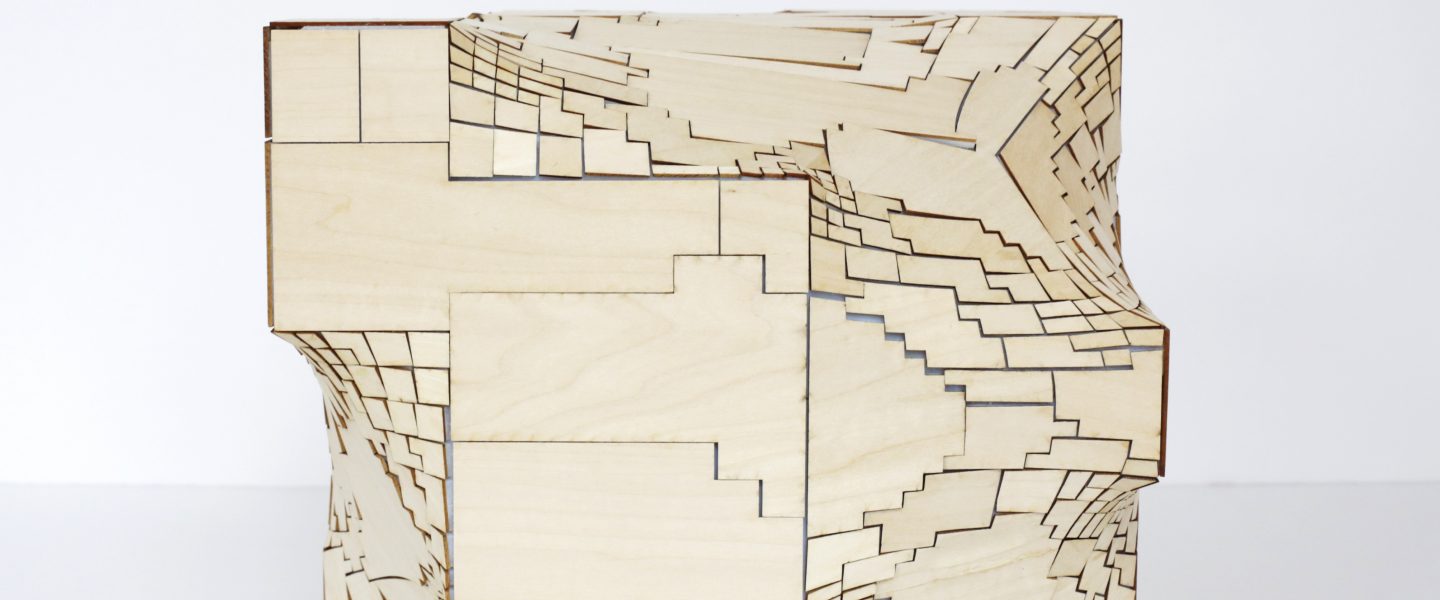 Mine the Scrap is a data driven process that designs new structures algorithmically generated from existing scrap, using computer vision and construction automation. Photo by Marcel Mettelsiefen
Location:
Kanuti Gildi SAAL, Pikk 20 Tallinn
Start Date:
05.03.2018
Start Time:
18:00
End Date:
05.03.2018
The last lecturer of the Open Lecture Series this spring semester will be Tobias Nolte, stepping on the stage of Kanuti Gildi SAAL (Pikk 20, Tallinn) on 3rd of May at 6 pm to talk about new technologies and their application in architecture. Topics of his lecture range from machine vision to data processing and how to apply them in architecture for smarter and more sustainable future.
In his lecture titled "Machine Vision and Design" Nolte will discuss the various projects his bureau deals with. One of the more exciting ones being Mine the Scrap, that focuses on the re-use of construction waste. They use machine vision to sort out pieces of various shapes and sizes from scrap materials and then use software to generate various shapes and layouts for generative re-use.
Tobias Nolte is a co-founder of Certain Measures. Prior to founding his own practice, he was a Director at Gehry Technologies in New York where he led a team of architects and engineers in the implementation of parametric and computational methods in design and construction. He was previously a director at the Europe office of Gehry Technologies in Paris where he has worked with a variety of leading international design firms including Gehry Partners, Zaha Hadid Architects, Snøhetta, UNStudio, Coop Himmelb(l)au and several others.
Certain Measures is an office for design science. They are a hypothesis-driven design practice that brings deeper insight to the design of experiences, systems, and spaces using mathematics, new technologies, refined intuition, and restless curiosity. They bring novel projects to life by building new software and hardware, tapping open-source tools, drawing on deep training and expertise in architecture, mathematics, robotics, and computer science, and embracing flexible collaboration with other owners, designers, and other experts. Their aim is to understand, enrich, and transform the human experience of space.
The Open Lecture Series brings to Tallinn a number of exciting architects, urban planners, academics from across the world. All Open Lectures are free of charge, in English, take place every fortnight, and are open to everyone – for both students and professionals of the field, general audience and students considering architecture for their further studies.
The architecture and urban planning department of the Estonian Academy of Arts has been curating the Open Lectures on Architecture series since 2012 – each year, a dozen architects, urbanists, both practicing as well as academics, introduce their work and field of research to the audience in Tallinn. The series is funded by the Estonian Cultural Endowment.
Curators: Sille Pihlak, Siim Tuksam
www.avatudloengud.ee
https://www.facebook.com/EKAarhitektuur/