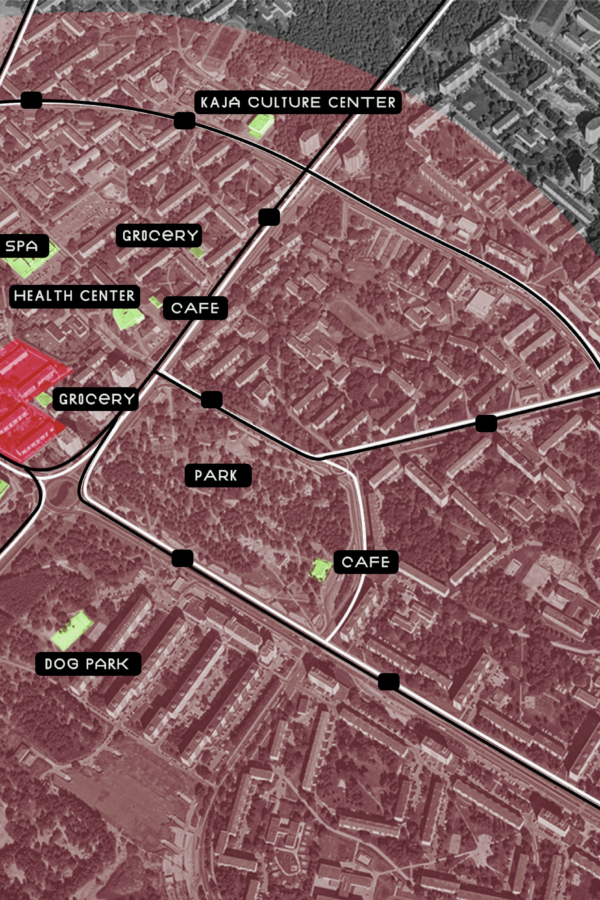 Mustamäe site & neighbourhood
Location:
Eesti Kunstiakadeemia
Start Date:
01.06.2023
Start Time:
16:00
End Date:
17.06.2023
Exhibition of student works of
the III course of the EKA Faculty of Architecture.
The design studio focused on volumetric renovation and neighbourhood-based reconstruction on the example of the Mustamäe settlement. We looked at the renovation of six series 1-464 standard apartment buildings, offering alternatives for parking, accessibility, energy efficiency and other public benefits. As a result of the semester, 7 different approaches were proposed to improve the quality of life and strengthen the community in Mustamäe.
Õppejõud / supervisors: Sille Pihlak, Siim Tuksam (arhitektuur), Adam Orlinski (inseneeria ja energia disain)
Konsultandid / consultants: Karin Bachmann (maastikuarhitektuur), Teet Tark (vesi ja ventilatsioon)
Eksperdid / experts: Nadežda Sassina (kogukonna kaasamine)
Tudengid / students: Heinrike Aue, Mariia Babur, Julia Freudenberg, Sander Haugas, Janely Järv, Robert Kiisler, Augustas Lapinskas, Lukas Laubre, Paula Līva Lorence, Laura
Susanna Lätte, Katriin Maitsalu, Jarþrúður Másdóttir, Mariia Paslova, Yelyzaveta Peresada, Daria Polonska, Ella Mari Roosi, Erik Sammel, Helerin Talpsepp, Mariia Ufimtseva,
Triin Vaino, Markus Vernik, Anneli Virts.
Kuraatorid ja näituse kujundus: Ella Mari Roosi, Julia Freudenberg
Graafiline disain: Janely Järv, Laura Susanna Lätte
Projektijuht: Anna Tommingas