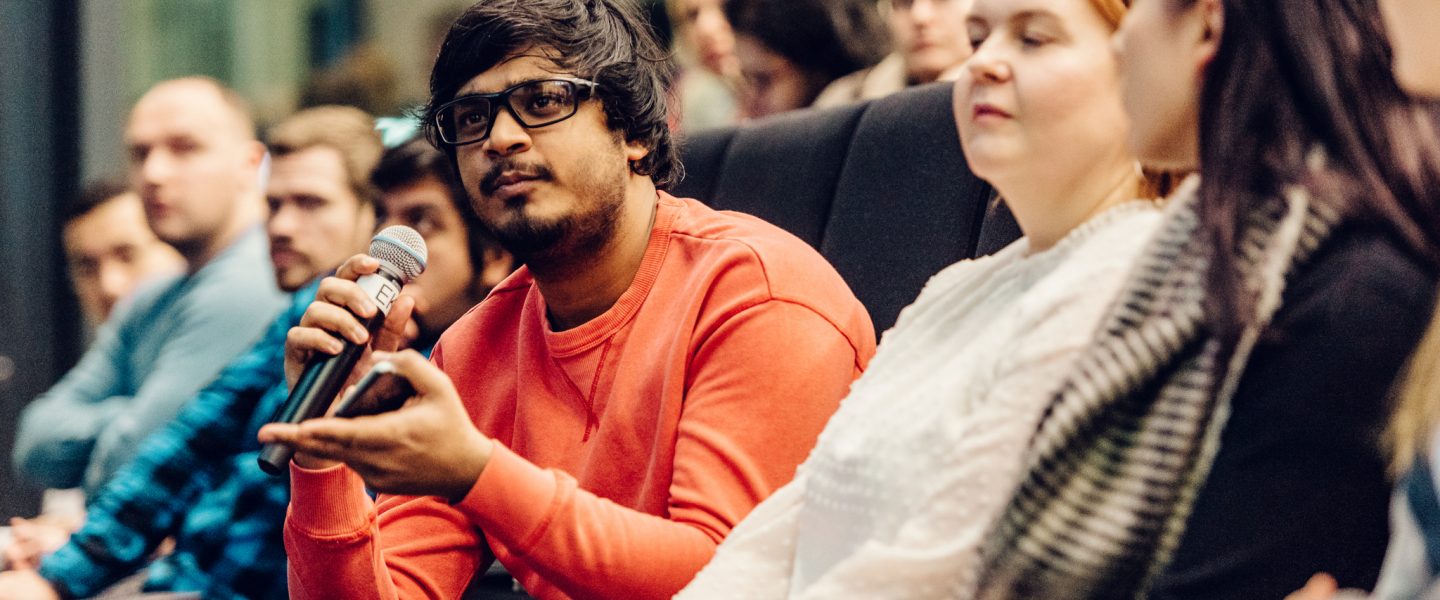 Location:
A501
Start Date:
12.06.2019
Start Time:
15:00
End Date:
12.06.2019
In the event of Graduates Elevator pitch selected graduates of the Estonian Academy of Arts will present their final thesis to an expert panel in 7 minutes. The event is a part of the EKAs' final thesis exhibition TASE. The idea of this event is to rise awareness of choosing the right final thesis subject and to help to interact the outcome of the work with real life in social and entrepreneurial fields.
First tree presentations will be in English and rest of them in Estonian.
Please register here:
https://forms.gle/C4yPVwxZ9detSs3SA
Timetable
15.00 Registration
15.15 Introducion
15.25 Pitching session
17.10 Expert panel
17.30 Closing words & networking
Graduates:
– Arife Dila Demiri "AURA-altering self-perception through interactive light emitting textiles" (textile design). In English
– Nesli Hazal Akbulut "Personal Touch – A Design Concept to Empower Connections" (interaction design). In English
– Mike Ramos "VR ambience experience" (interaction design). In English
– Linda Viikant "From Design – Ocarinas to whistling sculptures" (ceramics)
– Annamaria Rennel "Educational music development for kids" (product design)
– Epp Marta Tarvis "Sustainability of upholstered furniture" (product design)
– Kadi Adrikorn "TACIT PRESENCE. Looking into the Experience of Exclusive Headwear" (fashion design)
– Helmi Marie Langsepp "Not building. Mountains, mountain villages and guests" (architecture and urban design)
– Jaanika Sau "Creating an environment for blind and visually impaired people" (architecture and urban design)
– Varje Õunapuu "The Design and Evaluation of Injection Grouts for the Reattachment of Historic Plaster in St Mary's Church, Pöide" (cultural heritage and conservation)
The event is funded by European Union Regional Fund.