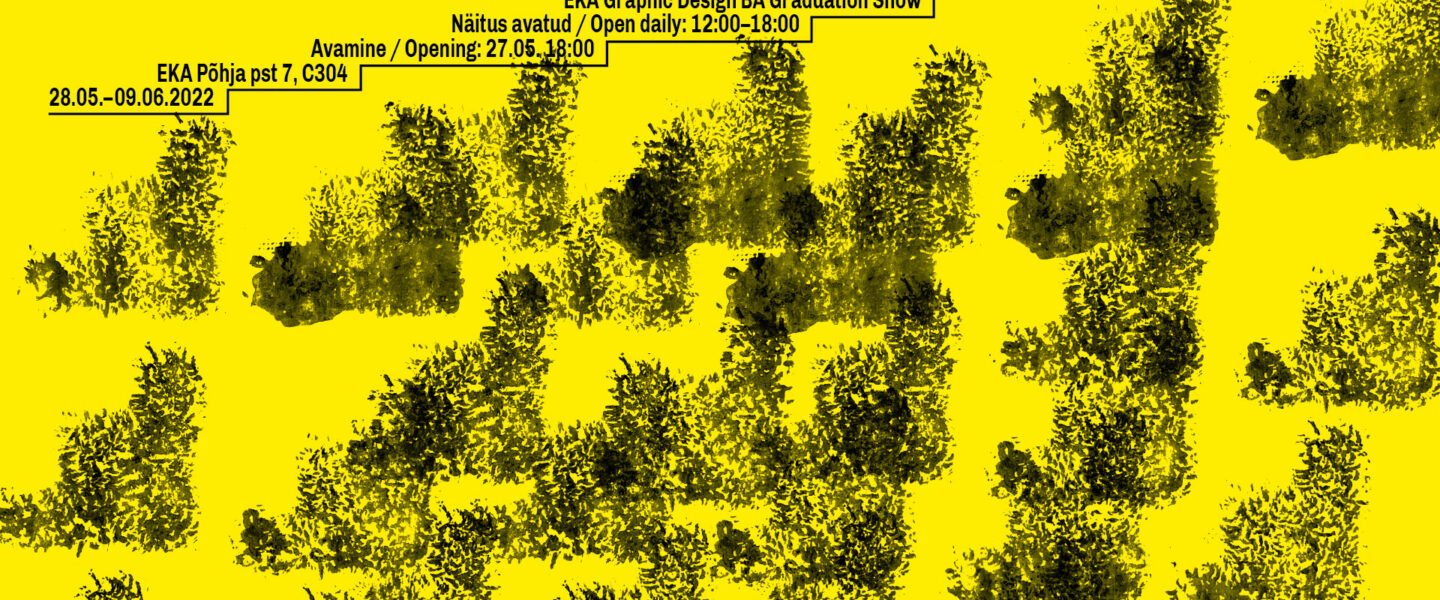 ASTE: EKA Graphic Design BA Graduation Show
Location:
EKA, C-304
Start Date:
27.05.2022
Start Time:
18:00
End Date:
09.06.2022
Graduating Bachelor's students of the Department of Graphic Design kindly welcome you to the opening of their exhibition ASTE ("A Step" in English) at the Estonian Academy of Arts, room C-304 on Friday, May 27 at 18:00.
There is a variety of projects at the exhibition, which display the ideas and interests of the young designers. There are publications, installations, visual experiments, video works, and virtual environments with which visitors can get familiar.
The graduation show takes place in the students' usual working space, a studio, which is commonly a place run by a buzzing and chaotic atmosphere. A new surface arises at the exhibition from stacked desks – the site-specific intervention brings the works and visitors to the next level.
Prior to the exhibition, the graduating class will present their graduation projects on 26 May starting at 10:00 at EKA in room A-501. Presentations will be in English.
Graduation projects will be assessed by a jury:
Ott Kagovere, Associate Professor at the Department of Graphic Design (Tallinn, Estonia);
Sandra Kosorotova, artist and designer (Tallinn, Estonia);
Sandra Nuut, Lecturer at the Department of Graphic Design (Tallinn, Estonia);
Agnes Ratas, graphic designer (Tallinn, Estonia);
Nerijus Rimkus, graphic designer (Vilnius, Lithuania & Amsterdam, The Netherlands).
Graduating designers:
Kristi Jaago, Rainer Kasekivi, Kertu Kibal, Martin Kipper, Jekaterina Kožemjatšenko, Uku Art Mikkin, Nora Pelsš, Urmet Piiling, Villem Sarapuu, Polina Zahharenkova, Ingel-Kristen Veevo.
Supervisors of the BA graduation projects:
Else Lagerspetz, Maria Muuk, Laura Pappa, Indrek Sirkel
Supervisor of the BA graduation show project:
Kaisa Maasik
Supported by
AS Merko Ehitus, Mistra-Autex AS, Peenjoogivabrik Nudist, Põhjala Pruulikoda, Valmiermuiža Pruulikoda
The exhibition is on view daily from 12:00 to 18:00 until June 9, 2022.
The visual identity of the exhibition is designed by Polina Zahharenkova.