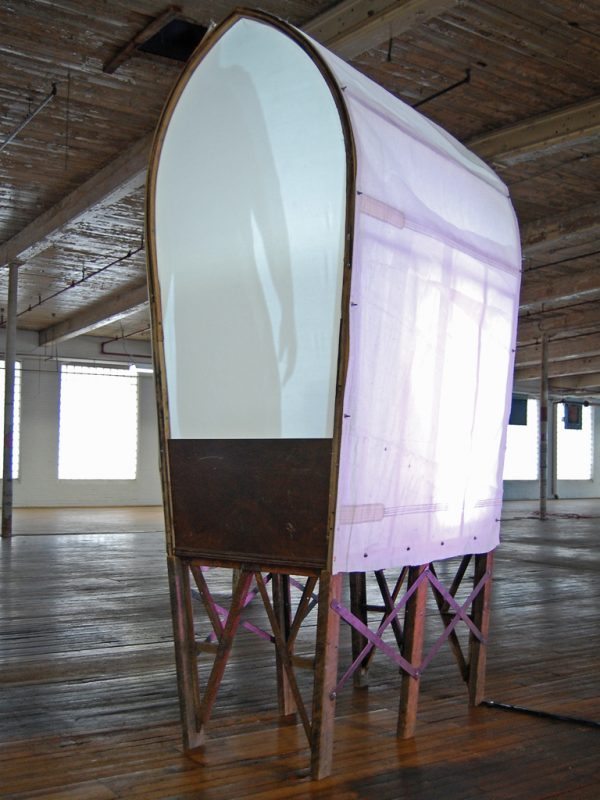 Tor Lukasik-Foss, "Dress Rehearsal", 2014
Location:
Põhja pst 7, ruum A302
Start Date:
15.07.2020
Start Time:
17:00
End Date:
15.07.2020
On Thursday, 18th October at 5pm in room A302 will take place Canadian artist Tor Lukasik-Foss's artist talk.
Tor Lukasik-Foss(1967) is a visual artist, performer and writer from Canada, whose works examine the mechanics of public space and social anxiety. Over the last decade he has focused on a series of sculptural performance chambers and shadow boxes loosely assembled under the moniker "unlikely concerts", which simultaneously fuse public and private spaces together. Side by side with his visual art practices he performs and writes songs under the pseudonym 'tiny bill cody' and has released collections of original songwriting over the last two decades. Tor Lukasik-Foss is currently in a four-week residency at Tallin Art Hall, organized by the Estonian Artists Association as part of the Hamilton Arts Council European artist exchange.
At the artist talk on Thursday Tor Lukasik-Foss will present his art practice, talk about the work he has been doing at the residency here in Tallinn and discuss social anxiety and its affect on sculpture and performance.
Artist talk will be held in English.