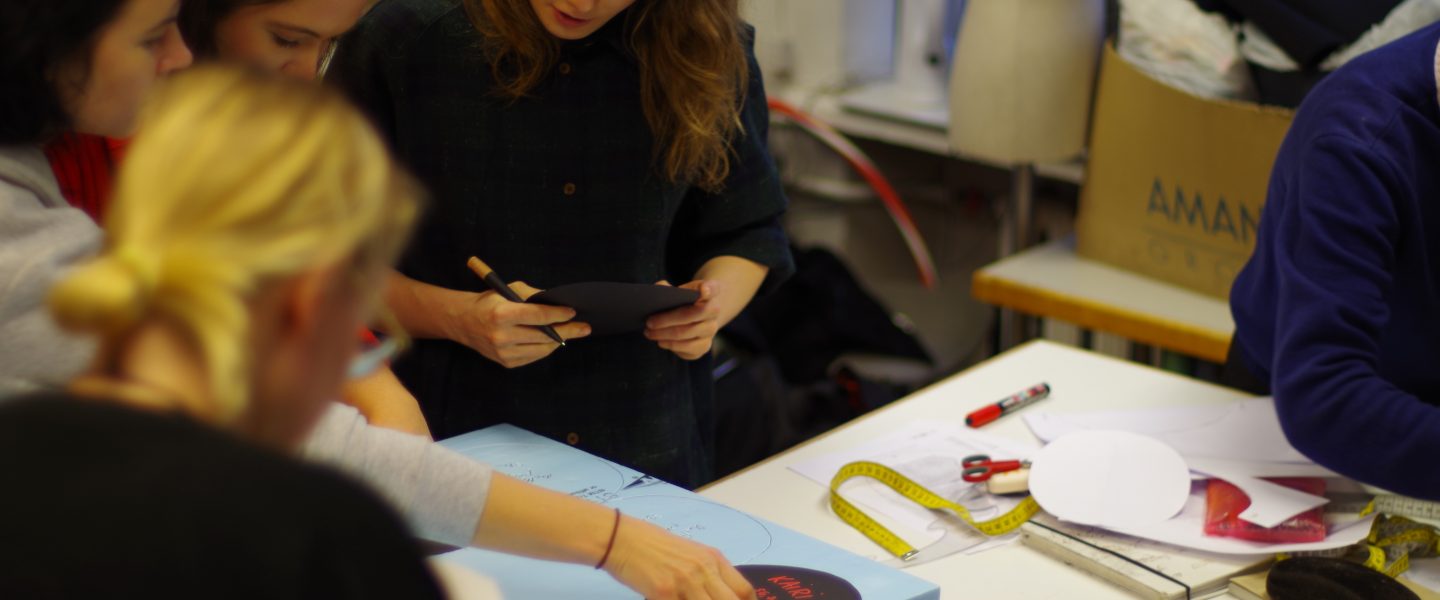 Location:
Estonia, Tallinn, Põhja pst 7, room D507
Start Date:
02.08.2019
End Date:
08.08.2019
During the sculptural headwear course, the participants will acquire techniques for moulding and draping headwear and making couture millinery in traditional materials. In addition to innovative and alternative solutions, the course will look into the history, functions and meaning of headwear.
The workshop will introduce, based on the example of the Balenciaga fashion house in Paris, the materials and techniques of handmade millinery in order to popularise the field of millinery design that has become marginal in recent decades. By researching various materials (straws, felt, etc.), the participants will obtain the necessary historical background knowledge to help in maintaining the tradition of wearing innovative couture millinery.