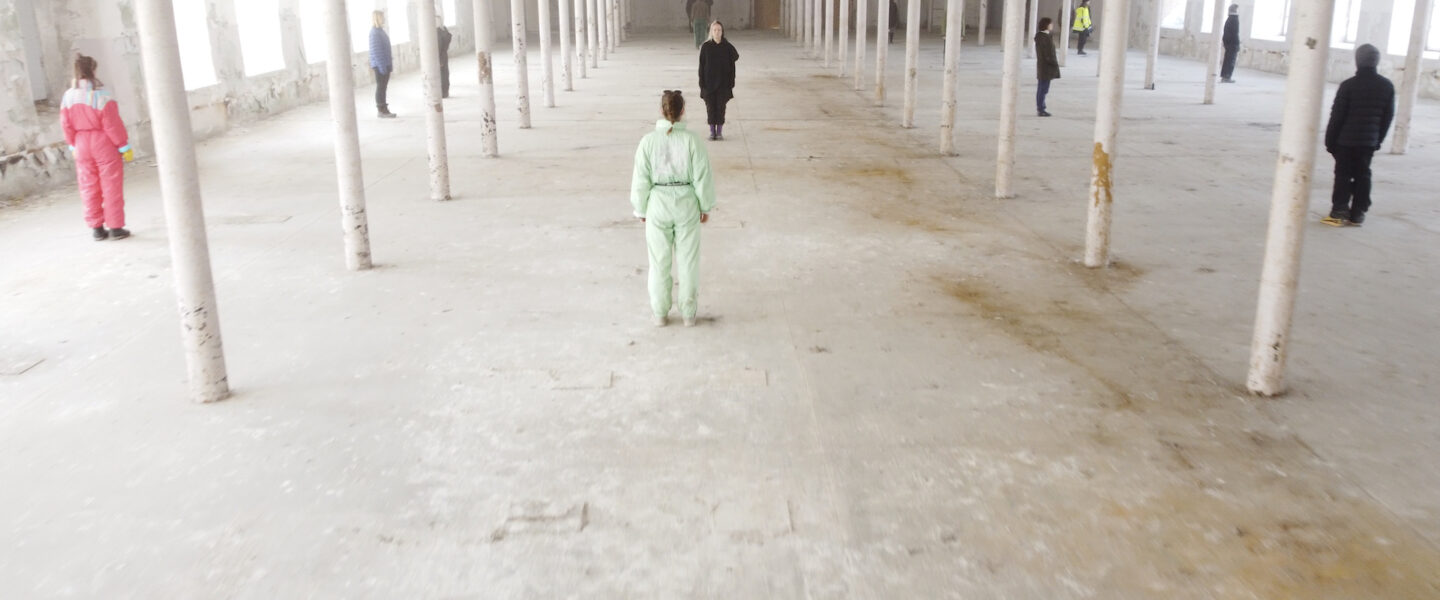 Photo: Patrick Laffont de Lojo
Location:
Narva inkubaator Objekt, Linda 2
Start Date:
04.03.2022
Start Time:
18:00
End Date:
04.03.2022
The weekly EKA International Workshop for Art Students in Narva ends with a flash exhibition "On the Other Side" by young artists from France, Lithuania, Finland and Estonia.
The exhibition can be viewed at the Narva Incubator at Linda 2 on Friday, March 4 from 6 pm to 11 pm. The master class was conducted by professors Ene-Liis Semper and Patrick Laffont de Lojo.
The city of Narva, located on the Russian-EU border, suffered greatly in the hostilities of the Second World War, and from there Narva's identity is based on the knowledge that there is an invisible, lost city behind, under and inside the visible city. The border identity of the city has been associated for centuries with a meeting of different cultures and stories from the past, which can be read from the urban space. Some stories are hidden inside the buildings, some echo us on the other side of the river, from Ivangorod.
Narva is a friendly and open city – come and see what it looks like over here!
The master class in Narva took place within the framework of the international project ERASMUS (BIP). The master class was organized by the Visual Thought Laboratory of EKA in cooperation with the EnsAD (École nationale supérieure des Arts Décoratifs) in Paris, the University of Helsinki Uniarts and the Dailes Academy in Vilnius.
The last train back to Tallinn will leave on March 4 at 8.27 pm.
Many thanks for the help: Narva Vaba Lava, OÜ Linda Kaks, OÜ Narva Gate, Innovation and Creative Center Objekt, Allan Kaldoya and Jaanus Mick.