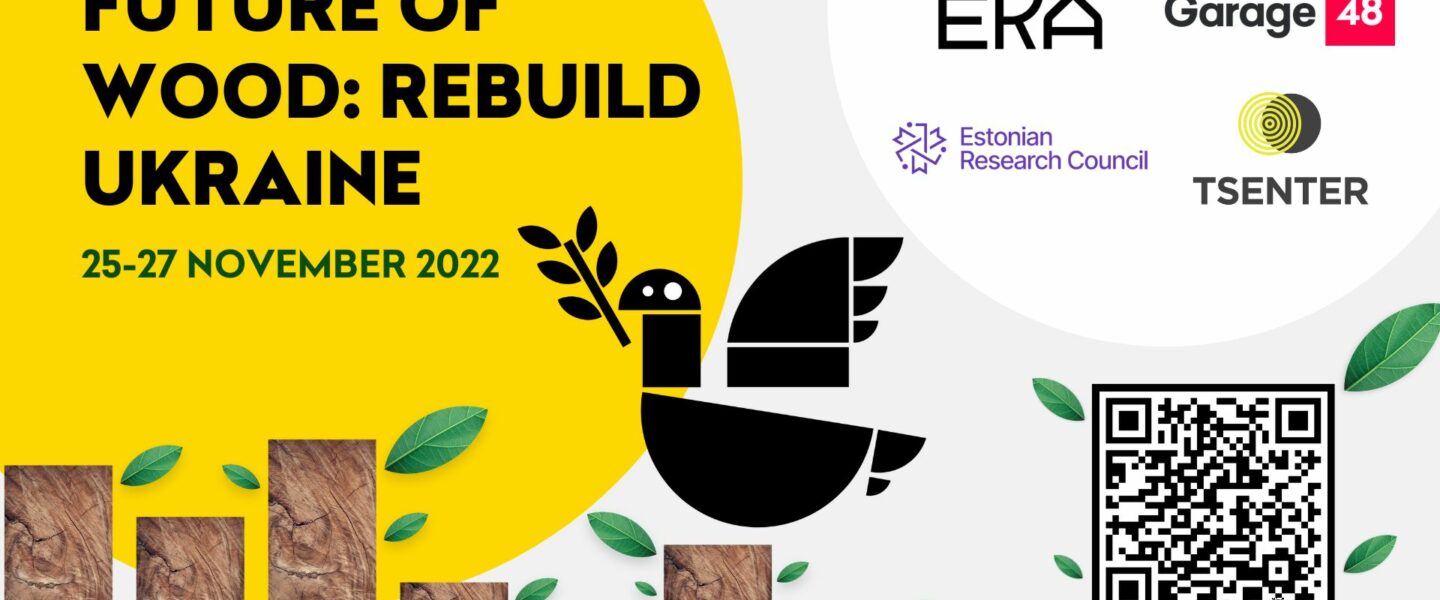 Garage48 Future of Wood Makeathon Info Hours
Location:
Zoom
Start Date:
21.11.2022
Start Time:
18:00
End Date:
21.11.2022
Join us on November 21st at 6–8 p.m. (Estonian time) to find out more information about the Garage48 Future of Wood: Rebuild Ukraine makeathon.
AGENDA
– Opening words and makeathon introduction.
– Challenges overview
– Startup Estonia Challenge: Wood industry in 2050
– Thermory & Ülemiste City Challenge: Revitalising the urban environment with timber
– Get acquainted with the submitted ideas and pitch your idea to find team members from Ukraine
– Matchmaking through breakout rooms
– Closing words
The final team formation happens at the beginning of the makeathon on Nov 25th. The pre-webinar is an additional option to start matchmaking already before.
How does the pitching work? Participants who have an idea will present the idea over a 90-second pitch. After ideas are presented, we will facilitate matchmaking over Zoom breakout rooms.
Join us at the webinar on ZOOM