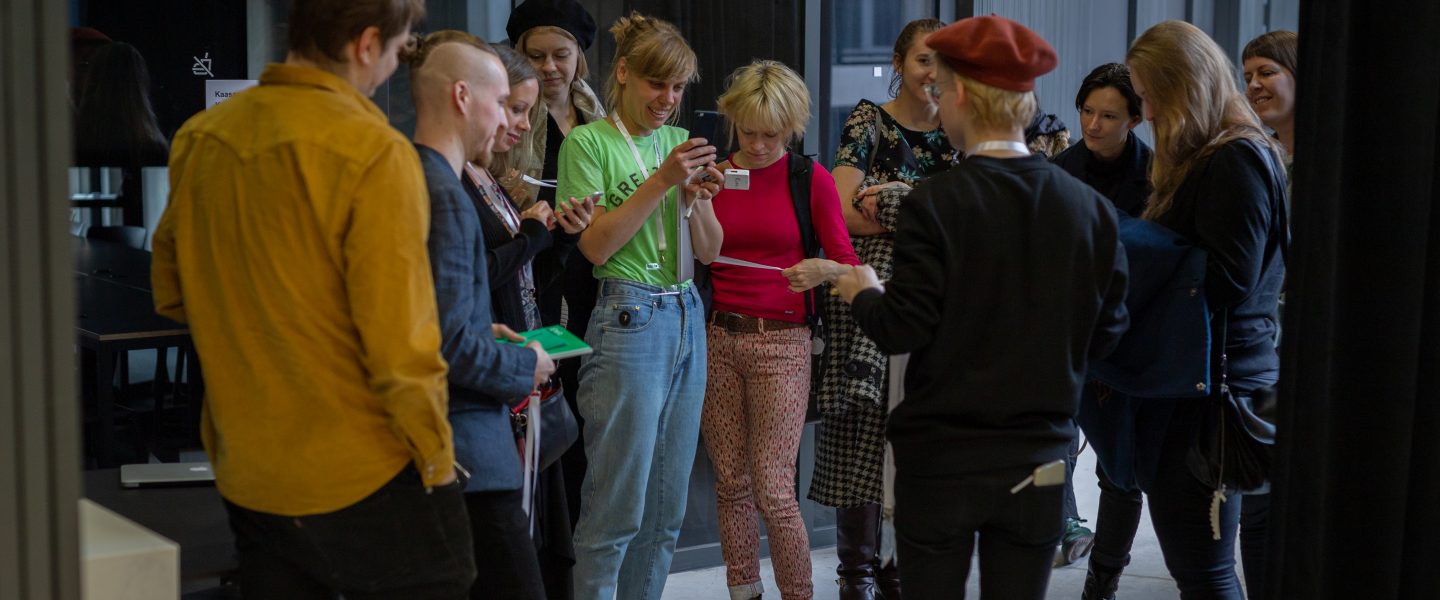 Start Date:
27.08.2019
Start Time:
10:00
End Date:
30.08.2019
Welcome to the Estonian Academy of Arts!
The 2019/2020 academic year begins on August 27 with an introductory week, the schedule of which can be found HERE.
The timetable is available in the study information system (ÕIS) on artun.ois.ee/en/ from August 27. Initially, the student will not have a personal timetable and you will need to look at your group timetable.
Group code:
Media Graphics BA (in Russian) – BMGV19
Contemporary Art MA  – MACA19
Design and Crafts MA – MDC19
Animation MA – MAN19
Interaction Design MA  – MIxD19
Urban Studies MA – MUR19
Design and Technology Futures MSc (joint programme with Tallinn University of Technology) – MADM19
Literature, Visual Culture and Film Studies MA (joint programme with Tallinn University) – HIKVM19
Architecture and Urban Design PhD – DAU19
Art and Design PhD – DKD19
ÕIS user account and your @artun.ee e-mail account (a mandatory academy communication channel) will be created for each student. Email addresses are created by firstname.lastname@artun.ee.
ISIC = Door card
The ISIC card proves your student status and acts as a door card in the EKA building. You can apply for the card at the 1st floor information desk at the main entrance.