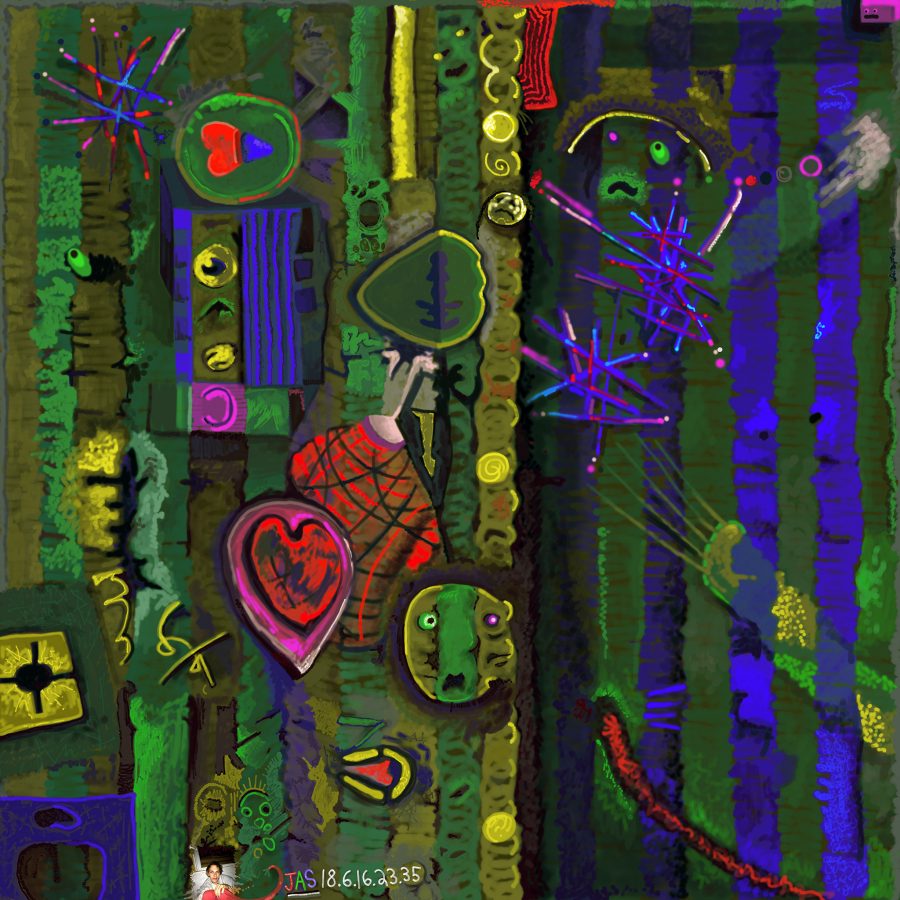 Start Date:
09.05.2018
End Date:
09.05.2018
On Wednesday, 5 September at 17.00 EKA Gallery and the Faculty of Fine arts invite you to a public lecture on radical digital art by visiting artist Jeffrey Alan Scudder (USA). The lecture is in English and takes place in room A302.
Lecture "Radical Digital Painting" groups and presents several ideas and artifacts related to contemporary painting and contextualizes its connection to historical processes and digital technology. It is inspired by and is a continuation of Radical Computer Music. Through demonstrative, interactive performance lectures, American artist and educator Jeffrey Alan Scudder presents homegrown software inventions and new theories about painting and picture making. A Google search for "digital painting" today mostly brings up Photoshop tutorials related to translating age old representational painting techniques to computational media, but the topic of digital painting has much more to offer fine arts in terms of poetry and theory. Jeffrey has created several programs that highlight abstract expressivity, play, and improvisation over production quality and technical control.
In addition to software demos, new theoretical models of image resolution, computer literacy, and picture making are presented and described, and connected to the history of abstraction in drawing and painting. He presently spends all his time traveling, performing, and continuing to develop his software and media performances.
As of summer and fall 2018 he is traveling and lecturing with the Danish composer Goodiepal and his band throughout Europe. Jeffrey's work Ten Minute Painting is now a part of the permanent Goodiepal collection at the SMK Statens Museum for Kunst in Copenhagen, Denmark.
Interview with Jeffrey on Rhizome: http://rhizome.org/editorial/2017/dec/05/Artist-Profile-Jeffrey-Alan-Scudder/