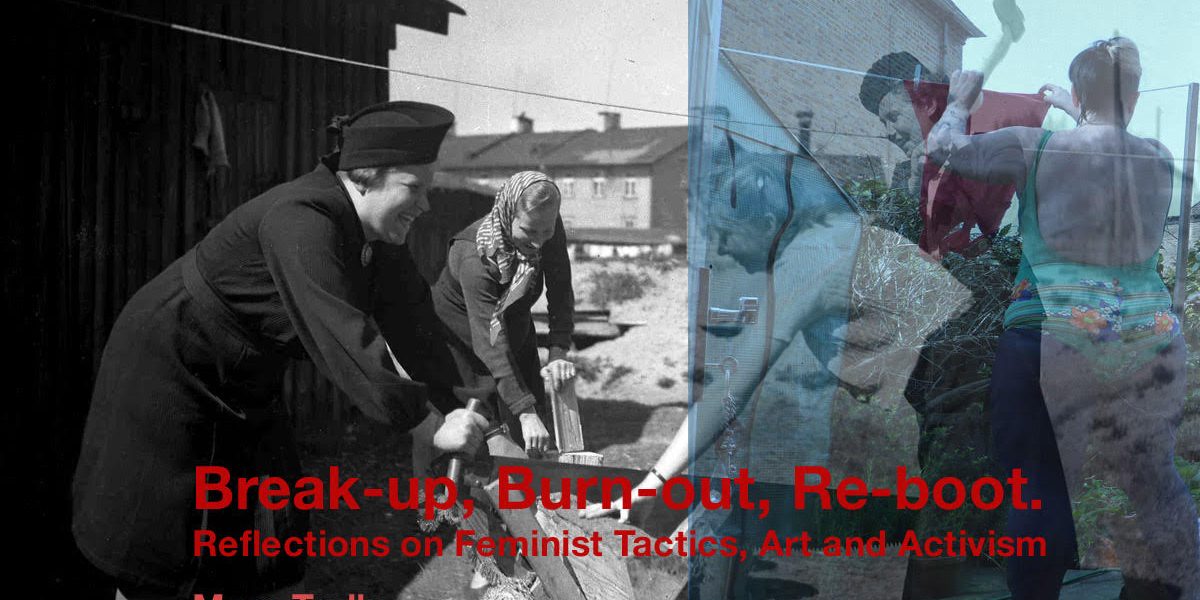 Location:
A302
Start Date:
30.10.2018
Start Time:
17:00
End Date:
30.10.2018
Break-up, Burn-out, Re-boot. Reflections on Feminist Tactics, Art and Activism
Presentation and Conversation with Mare Tralla, artist, activist 
Tuesday, 30th of October at 5pm, room A302. 
Mare Tralla is an Estonian queer-feminist artist and activist living in London. Mare's professional art career started in Estonia in the early 1990s, where they became one of the leading interdisciplinary artists of the younger generation. Drawing from their personal history and everyday experience, their practice was in direct critical response to how the transition period of East-European societies affected women. They were one of the very few artists conducting a feminist revolution in the field of contemporary art in Estonia.
Recent exhibitions include: 'Give Up the Ghost. Baltic Triennial 13, kim?, Riga (2018); 'Things', Tamaraprojects, London (2018); 'Bastard Voices' launch of Baltic Triennial 13, evening of performances, South London Gallery, London (2018);  'Women', Threshold Artspace, Perth, UK (2017-2018); 'Amor', Oi Futuro, Rio De Janeiro, Brazil (2016); "Love At the Edge", Gallery Arsenal, Białystok power station, Poland (2015); "1995", Museum of Contemporary Art Estonia (EKKM), Tallinn (2015).
The talk is in English and is part of the international Contemporary Art Master Programme (MACA). Everybody is welcome to join!