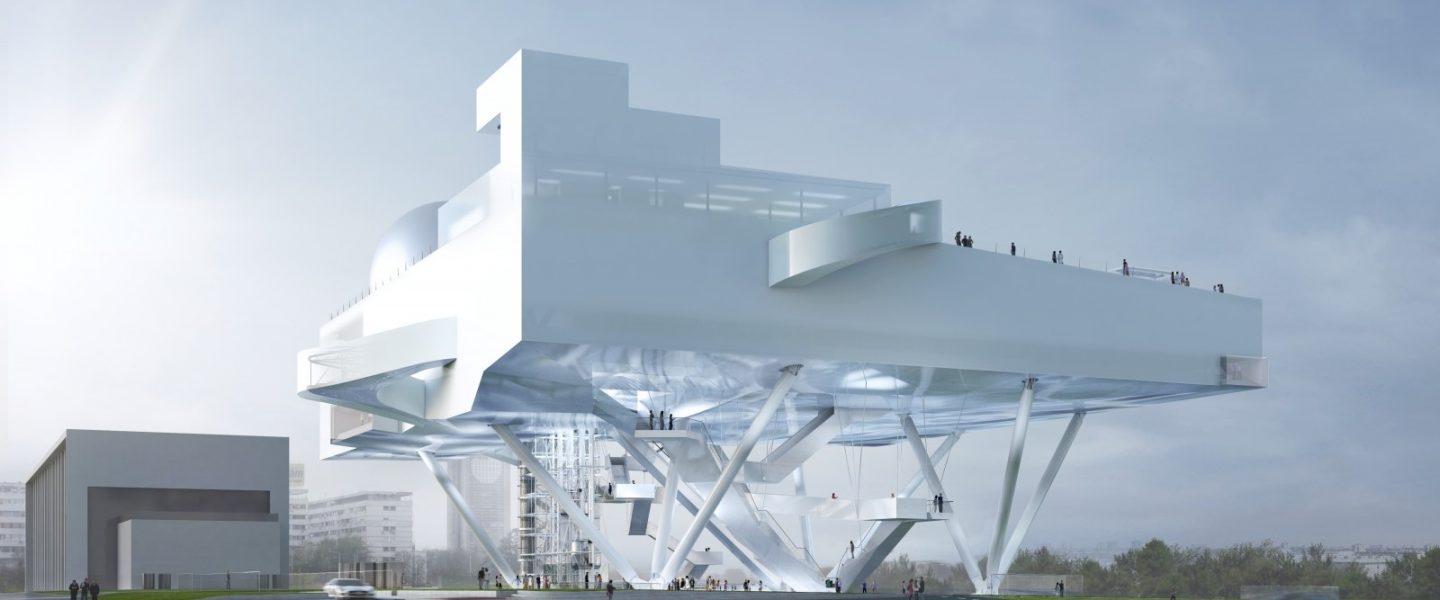 Center for Promotion of Sciences Belgrade. Wolfgang Tschapeller
Location:
EKA suur saal A-101, Põhja pst 7
Start Date:
11.01.2018
Start Time:
18:00
End Date:
11.01.2018
From Carpenter to Architect: Open Lecture by Wolfgang Tschapeller
The next lecturer of the Open Lecture Series this autumn will be Austrian architect and head of the Institute of Art and Architecture at the Academy of Fine Arts in Vienna – Wolfgang Tschapeller. Tschapeller will be stepping on the stage of the main auditorium of the new EKA building on the 1st of November at 6 pm to talk about Architecture with a capital A.
Wolfgang Tschapeller was initially trained as a carpenter and studied architecture at the University of Applied Arts in Vienna and at Cornell University in Ithaca, NY. Tschapeller has taught as a visiting professor at Cornell University, the University of Art and Design in Linz, Austria, and the State University of New York in Buffalo, as well as other academic institutions.
Johan Tali, one of the curators of the Architecture Open Lecture series, points out that Wolfgang Tschapeller is considered today one of the most important contemporary Austrian architects. "The longtime dean of the Academy of Fine Arts, Vienna Institute of Art and Architecture, Tschapeller is a proponent of progressive spatial education and an uncompromising practitioner. He employs contemporary design and new technologies and materials in his work to create new and exciting spatial experiences, and to – if only for a moment – sway the persistent gravitational force and the comfort zone of human perception. His background in woodworking gives him a unique advantage: the detailed and painstaking process of designing and constructing structures out of minute parts leads to an original architectural whole nearly without exception."
More about Wolfgang Tschapeller: www.tschapeller.com
Known for his unusual building proposals, Tschapeller's large-scale projects include the BVA 1, 2, and 3 series for the Vienna headquarters of the Austrian Insurance Fund for Public Employees; the design for the construction of a hotel in the Schwarzenberg Palace Garden in Vienna; the European Cultural Centre between the Palatine Chapel and the city hall in Aachen, Germany; the project for the Centre for Promotion of Science in Belgrade and the University of Applied Arts Vienna. The administrative building of the municipal authority in Murau, Austria (2002) and the St. Joseph House (2007) embody some of his quintessential ideas.
The architecture and urban design department of the Estonian Academy of Arts has been curating the Open Lectures on Architecture series since 2012 – each year, a dozen architects, urbanists, both practicing as well as academics, introduce their work and field of research to the audience in Tallinn. All lectures are in English, free and open to all interested.
The series is funded by the Estonian Cultural Endowment.
Curators: Sille Pihlak, Johan Tali
www.avatudloengud.ee
https://www.facebook.com/EKAarhitektuur/
More info:
Pille Epner
E-post: arhitektuur@artun.ee