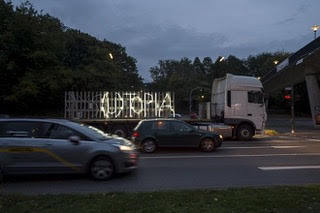 Location:
A501
Start Date:
06.06.2019
Start Time:
18:00
End Date:
06.06.2019
This Thursday, June 6 at 6pm you are kindly invited to take part in a series of lectures by the German conceptual artist Mischa Kuball, Danish artist and designmaker Charles Michalsen and Spanish born, Brussels and Berlin based artist-filmmaker Alex Reynolds.
Location: Estonian Academy of Arts 5th floor, room A501.
Public lectures are a part of the event Portfolio Café held at the Estonian Academy of Arts Library from June 6 to 7. All the presenting artists belong to this year's group of experts who have been invited to, within these two days, give feedback to the graduates at the Estonian Academy of Arts Faculty of Fine Arts and Design.
Approximate schedule:
18:00–18:45 Charles Michalsen
18:45–19:30 Alex Reynolds
19:30–20:15 Mischa Kuball
To find out more about the lecturers and topics see the documents attached to the invitation.
Portfolio Café is supported by the European Union European Regional Development Fund, the Cultural Endowment of Estonia, Goethe-Institut Estland and Erasmus +.