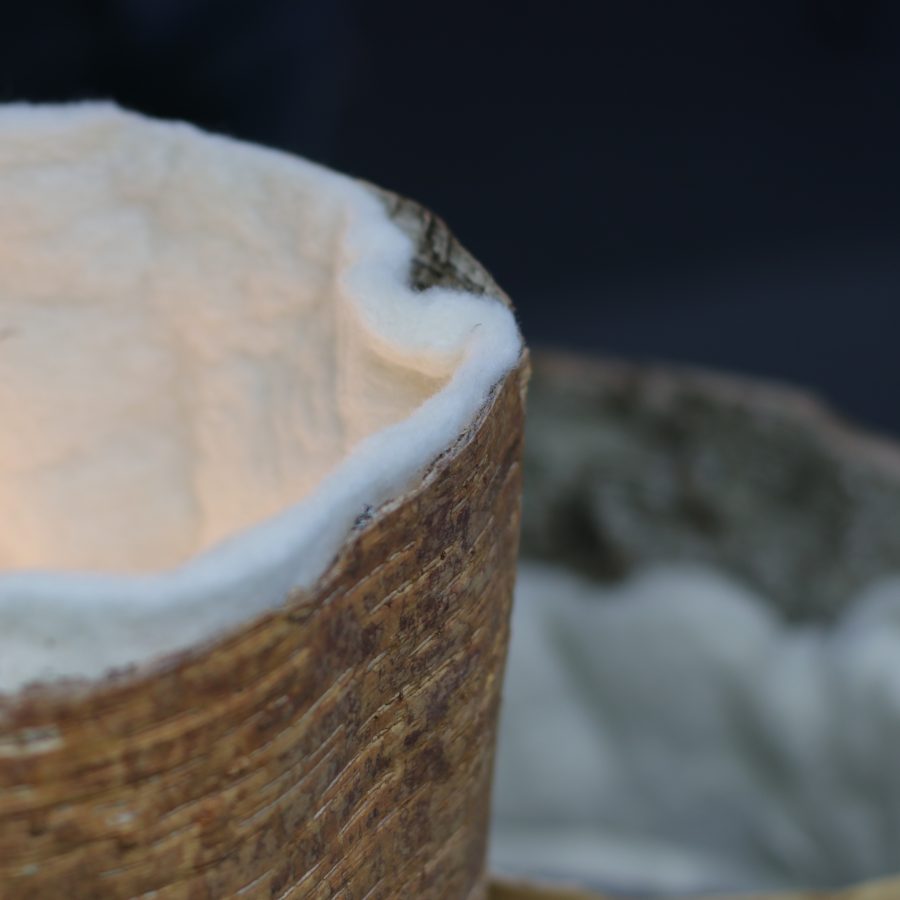 WHY WOOL?
sustainable material

elastic

fire and water repellent

in interior improves acoustics, neutralizes pollutants,

antibacterial, participates in humidity control
WHY WOOL AND WOOD TOGETHER?
two most important local archaic materials from cultural

heritage in our region

application of them into new design

both are biodegradable and natural

large wool and wood material waste

searching methods to reuse that

good for allergic people and children
WHY BIRCH BARK?
natural local material

very durable, long lasting

waterproof

very versatile

contains substances of medicinal

and chemical interest
TECHNIQUE
felting carded wool

steaming the bark to make it more elastic

sewing with a sewing machine

applying the pre-felted wool layers, different recycled wool

shaping the lampshade
BENEFITS OF THE LAMP
sustainable

resilient

sound-insulating

recyclable
Supervisor: Katrin Kabun 
2019
Projekti autor:
Linda-Maria Urke, Celine-Cathy Raaga, Linda Zupping (sisearhitektuur, BA2), Zane Shumeiko (MA). Foto Sandra Luks