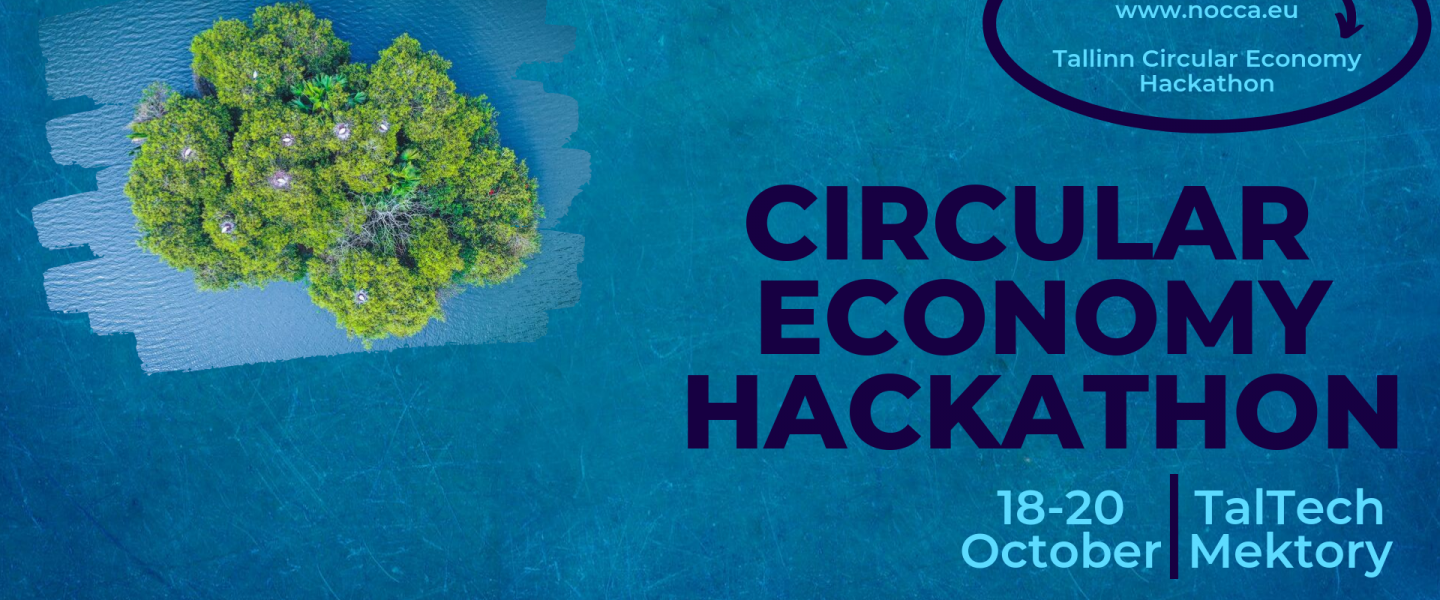 Location:
Mektory
Start Date:
18.10.2019
End Date:
20.10.2019
SAVE THE DATE! Join us at the Circular Economy Hackathon happening from 18th to 20th of October at Mektory – the biggest Innovation Center in Estonia.
You will have an amazing opportunity to meet fellow changemakers, solve real-life sustainability challenges and win awesome prizes! All this under the guidance of best mentors & experts. As a bonus, you will hear inspiring stories from Reet Aus, Mihkel Tamm (Pillirookõrs) and Kristo Elias. Read more about the event and register now – we have a limited amount of seats!
At the end of the hackathon, an international jury will select 10 ideas that can participate in the growth and scaling workshops in Finland and Riga, and an accelerator boot camp in Estonia (organized by Tehnopol).
WHAT YOU'LL GET FROM PARTICIPATING?
– You will meet fellow changemakers and inspiring people who might become your life-long friends or future business partners.
– Circular economy is the future of sustainable business. You'll learn everything you need to get ahead in this field and actually solve real- life sustainability challenges.
– You will work, eat and sleep in the creative spaces of Mektory – the biggest innovation center in Estonia. Check out the one and only 270 degree Videal Screen hall and our new Innovation HUB.
HOW TO PARTICIPATE?
Don't worry if you're not a tech wizard or a circularity expert. Innovation emerges at the crossroads of disciplines. Secure your spot HERE – we have a limited amount of seats!
Also, a circular economy pre-event is coming. Follow the EVENT or our Facebook page MEKTORY and stay tuned!
NB! The hackathon will be held in English. More information: kaisa.hansen@taltech.ee
The project is supported by the European Regional Development Fund (Central Baltic Interreg Program 2014-2020).