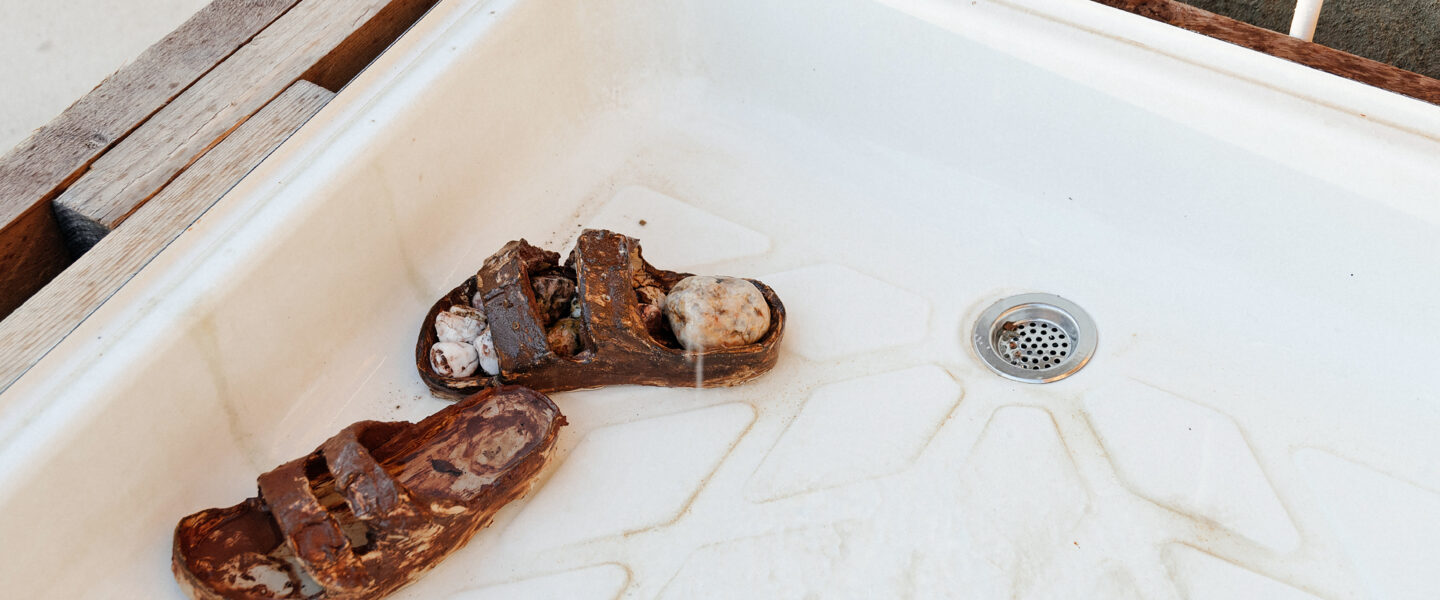 Fragment from the installation [A Bridled White-Eye nest from Agrihan, Northern Mariana Island made from found materials from Agrihan and feathers from a cygnet found dead on the shore of Paljassaare, Estonia on the 18th of March 2021] and other objects by MACA graduate Sophie Durand, Estonian Academy of Arts Grad Show TASE '22. Photo: Joosep Kivimäe
Location:
Zoom
Start Date:
30.01.2023
Start Time:
18:00
End Date:
30.01.2023
EKA Contemporary Art MA program invites prospective students to join the Online Open House on Monday, January 30, 2023 at 18.00 EET (local Estonian time). This will be an opportunity to hear more about the program, to meet and ask questions directly from the faculty. 
The Online Open House will be hosted on Zoom, the link will be e-mailed to all registrants 2 hours before the start of the event.
If you would like to attend, please register online through the form below.
More information about the Contemporary Art MA programme:
Admissions period starts on the 1st of February 2023 and application deadline is 6th of March 2023.