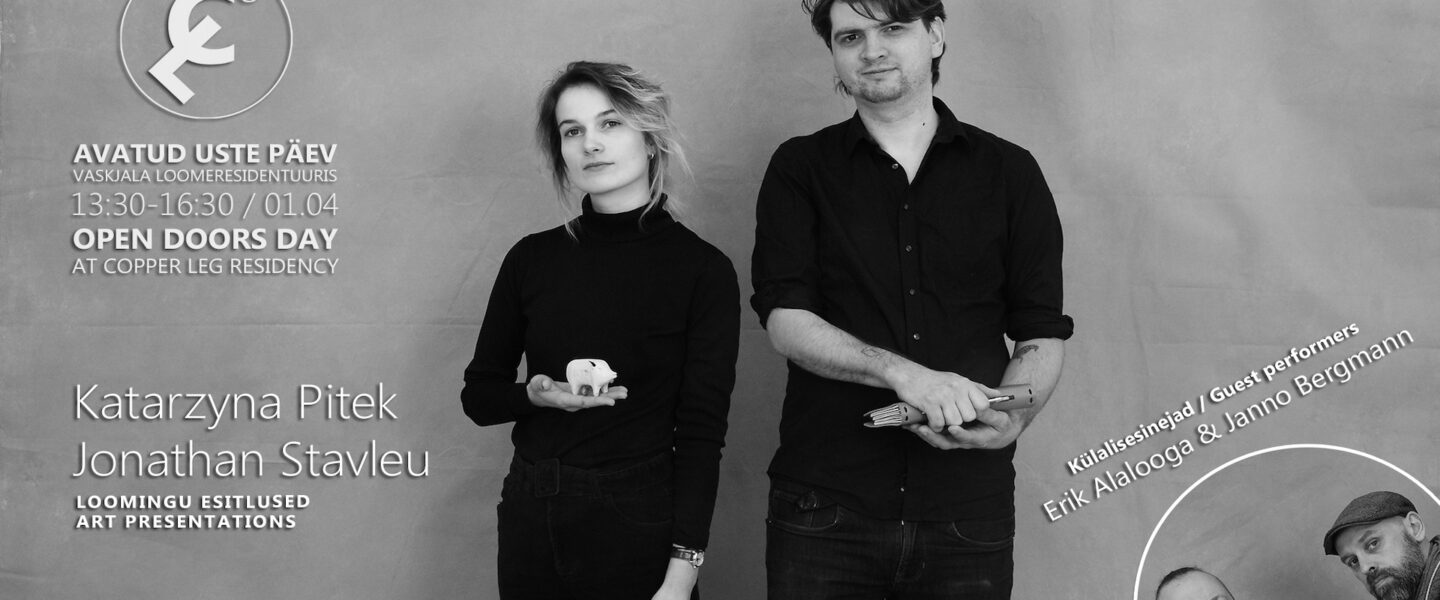 Copperleg Artist Residency Open Door Day
Location:
Vaskjala residentuur
Start Date:
01.04.2023
Start Time:
13:30
End Date:
01.04.2023
Saturday the 1st of April has an open door day at the Copperleg Artist Residency in Vaskjala, roughly 12 km outside of Tallinn.
Polish painter Katarzyna Pitek and Dutch sculptor Jonathan Stavleu (EKA Contemporary Art MA) will display the art they made during their month long residency.
Janno Bergman and Erik Alalooga will be performing. The open door day takes place from 13:30 to 16:30.