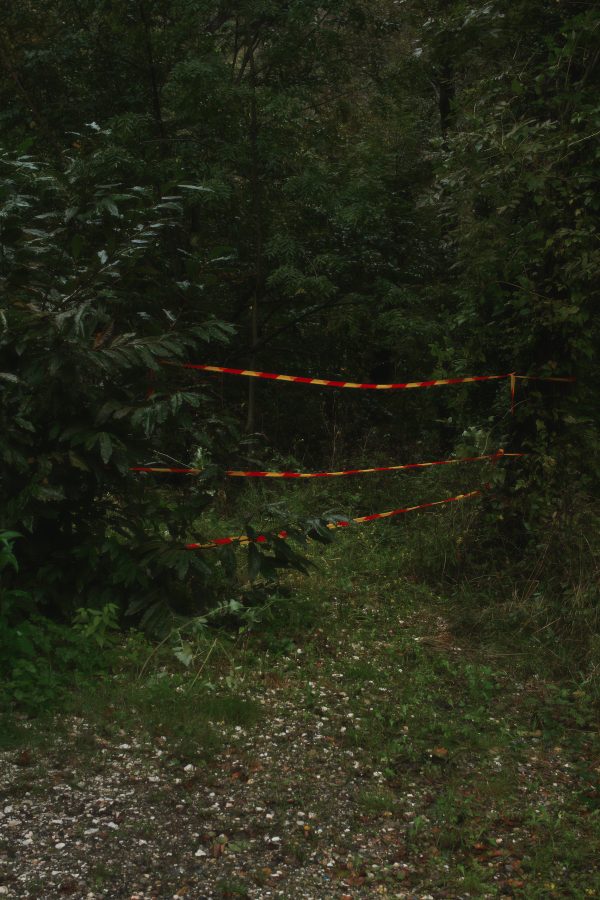 Photo by Ari King
Location:
EKA Galerii
Start Date:
22.05.2020
Start Time:
12:00
End Date:
18.07.2020
The exhibition is open on from 22 May until 18 July, Tue-Sat 12–6 PM.
A group show featuring works by Ari King, Linda Spjut, Matilda Tjäder and Nikhil Vettukattil
Curators: Daniel Iinatti and Anna Sagström
Country Music is a collaborative project by Daniel Iinatti and Anna Sagström that is born on the factory floors of the rural rust belts, in the corrosive regress of life and tempo in downgraded de-industrialized wastelands and anti-growth environments, and in the urban steel knit of precarious compositions. An alloy of music and other cultural productions formed out of the potential energy of underused spaces to reimagine the contemporary periphery.
Ari King is a British Finnish photographer based in the French Pyrenees. His photographs depict natural phenomena, rural decline, and the convulsive effects of nature on humans. His work explores our attempts to navigate, synchronise, and make sense of its complex systems, channeling a unique tension between the natural and manufactured.
Linda Spjut is an artist, composer and nature value inventory taker. Starting 2020 she is the new coordinator for the program and artist residency at Sikas Art Center, where she also resides. Spjut's work has been performed and exhibited worldwide. Recurring collaborations include ones with Trevor Lee Larson and Marcus Ekroth (STARVING/SHARON), Sandra Mujinga (NaEE Roberts/9Djinn), Erika Landström (IMPURE FICTION), Sophie Reinhold, Björn Runge et al.
Matilda Tjäder works with text that is directed, performed, sounded, and sculpted into varying forms of media. Observing the interface between fictional and real scenarios, she often works in collaborative and conversational constellations. She co-runs a speculative fiction writing group based in London. Other recent collaborations include a research project with Asta Meldal Lynge and Nikhil Vettukattil and four-hand piano pieces composed together with Alexander Pierce. Since 2018 she's been cultivating the Wishing for More cycle; a world-building project with a fictional persona as narrator; a self-acclaimed real estate hero aspiring to build an inter-dimensional theme park with gateways leading to different zones. Each episode in this cycle takes place in a new zone. Recent and forthcoming projects include How To Show Up?, Amsterdam (2020), Speculative Place, Hong Kong (2020), 3236 RLS / Le Bourgeois, London (2020), sink.sexy (2019), LACA, Los Angeles (2019), The Geffen Contemporary, Los Angeles (2019), Damien & The Love Guru, Brussels (2019), and Cell Project Space, London (2018).
Nikhil Vettukattil is an artist and writer based in Oslo. His practice concerns the role of representation and image-making processes in framing and remaking lived experience. Using sound, moving image, sculpture, and text, his work often explores the ways art and cinema can mediate relations between everyday and historical experience. Recent exhibitions and projects include 'The Vapours', at Kunstverein Bamberg, 'Housewarming' at Le Bourgeois, London, 'An Analog for Listening' for flatness.eu, 'Extended Hours' for Struktura.time, 'Words Fail Me' at Auto Italia, London, and 'Cosmopolitan Universal Cinema' at Arnolfini, Bristol, and Close-Up, London.
Supported by Nordic Culture Point, Embassy of Sweden in Tallinn, the Cultural Endowment of Estonia and A. Le Coq.
https://www.country-music.co/
https://www.artun.ee/ekagallery/