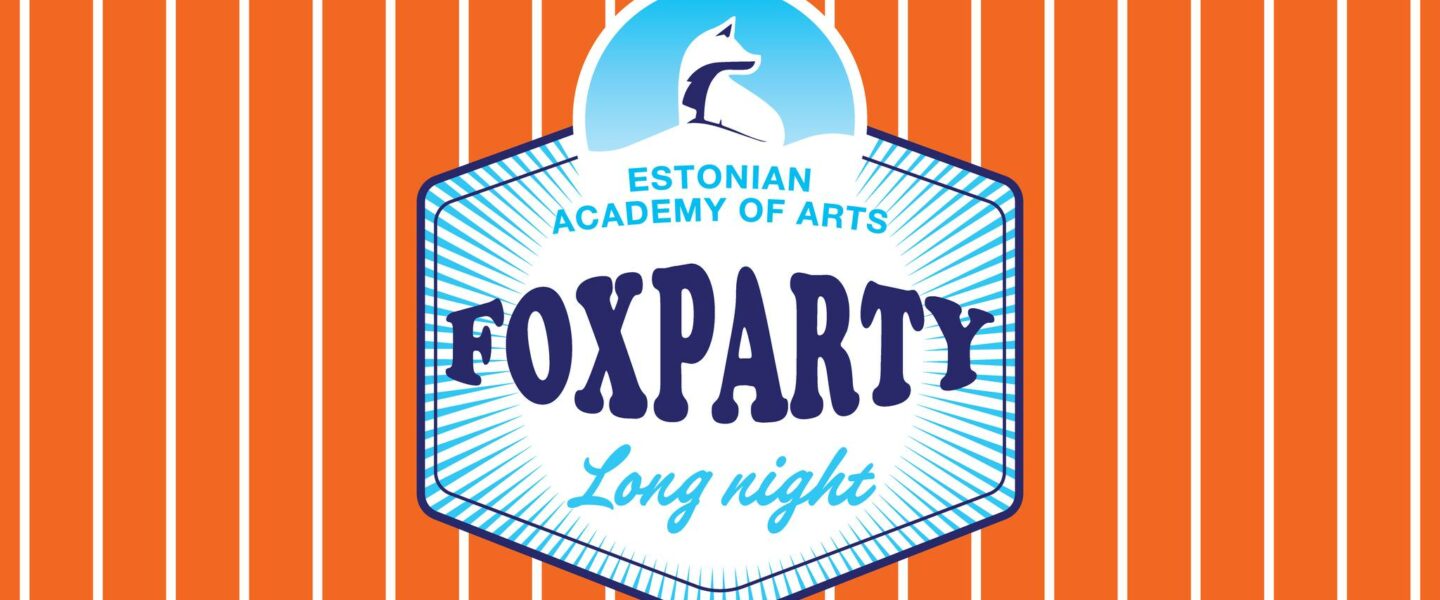 Location:
Uue Loomingu Maja, Manufaktuuri 5
Start Date:
29.09.2022
Start Time:
18:00
End Date:
29.09.2022
LE–GEN–DAR–Y EKA FOX PARTY IS HERE!
It's time to hold one of the craziest and most artistic EKA FOX PARTIES you've ever seen. The star of the event is the tradition of freshmen's punch-performances, where the freshmen of each department prepare a punch drink in an extravagant performative presentation.
The party will be especially long and stripey, because this year Hartwall Original is here to be the main sponsor of the event! Several activities are planned, where everyone has a chance to win free long drinks. In addition, Hartwall puts out proper prizes for fox performances.
TICKETS
EKA FOX 0€
EKA TICKET*
Early fox (until 22.09) 3€
Sleepy fox 5€
REGULAR TICKET
Early fox (until 22.09) 7€
Sleepy fox 10€
It is possible to pay in cash, by card or through Fienta system: https://fienta.com/et/eka-fox-party.
*Ticket is valid for all EKA students, workers and alumni who have to proove their connection with EKA at the event.
TIME
18:00 – DOORS
19:00 – EKA FOX PUNCH PERFORMANCES
21:00 – erootika303
22:00 – ants1
23:15 – YASMYN
00:10 – White Gloss
01:00 – Karl Martian
02:00 – Fake Versace
Event highlights will be captured by Enlil Sonn
Aftermovie will be made by Urmet Piiling
The event is by: EKA Üliõpilasesindus
The main sponsor of the event: Hartwall Original Long Drink Estonia
Facebook event: https://www.facebook.com/events/615222919956341/