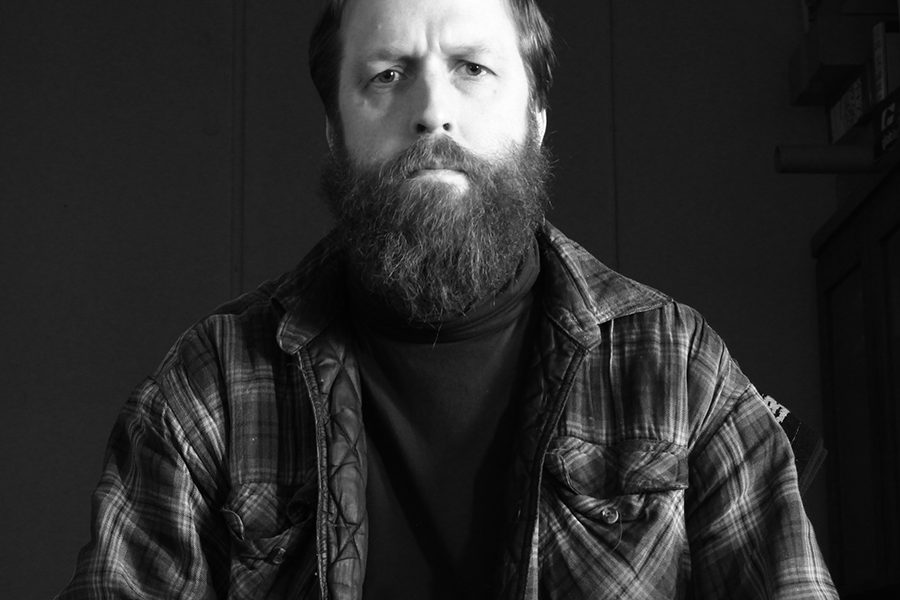 Paulis Liepa
Location:
A202
Start Date:
10.08.2020
Start Time:
17:00
End Date:
10.08.2020
Paulis Liepa artist talk
TODAY 25.10 5pm in room A202
Paulis Liepa(1978) works with the most basic printmaking techniques – cardboard cut and collagraph. Techniques as simple as life itself. Knife, cardboard, glue and the magic of the moment in a quiet, sunny afternoon, when time freezes dreams about future turn into memories of things that never happened. Our plans, hopes and unfinished projects turn into foggy, fading snapshots and vibe of the moment – symbols, pictograms and worn down speech bubbles imprint themselves into every square inch of the image turning into diary from unknown time and place.
Paulis Liepa lives and works in Riga(Latvia), graduated Janis Rozentāls Art School(1996), obtained bachelors(2001) and masters(2003) degree in Department of Graphic Art of Art Academy of Latvia. Liepa has worked several years as animator and director in production company Vilks Studio and more recently worked on book design, illustrations and posters. His works are in public collections(e.g. Latvian National Museum of Art, Riga, Latvia, Mūkusala's Art Salon, Riga, Latvia) and private collections in Germany, Switzerland, Austia and USA. Recent projects include solo exhibitions "Cabinet of the Fine Arts"(2017) and "Noise"(2015) in Mukusala Art salon, Riga(2017), "What is this time?" viennacontemporary 2017 in Vienna(2017) and group exhibitions "International Print Triennial – Kraków 2015", Krakow, Poland(2015), "Telling Tales. Swiss and Baltic Artists" Biel/Bienne, Vilnius, Tallinn(2014).
Liepa is currently giving a workshop at EKA printmaking department called "Artist's Technique".
Artist talk will be held in english.