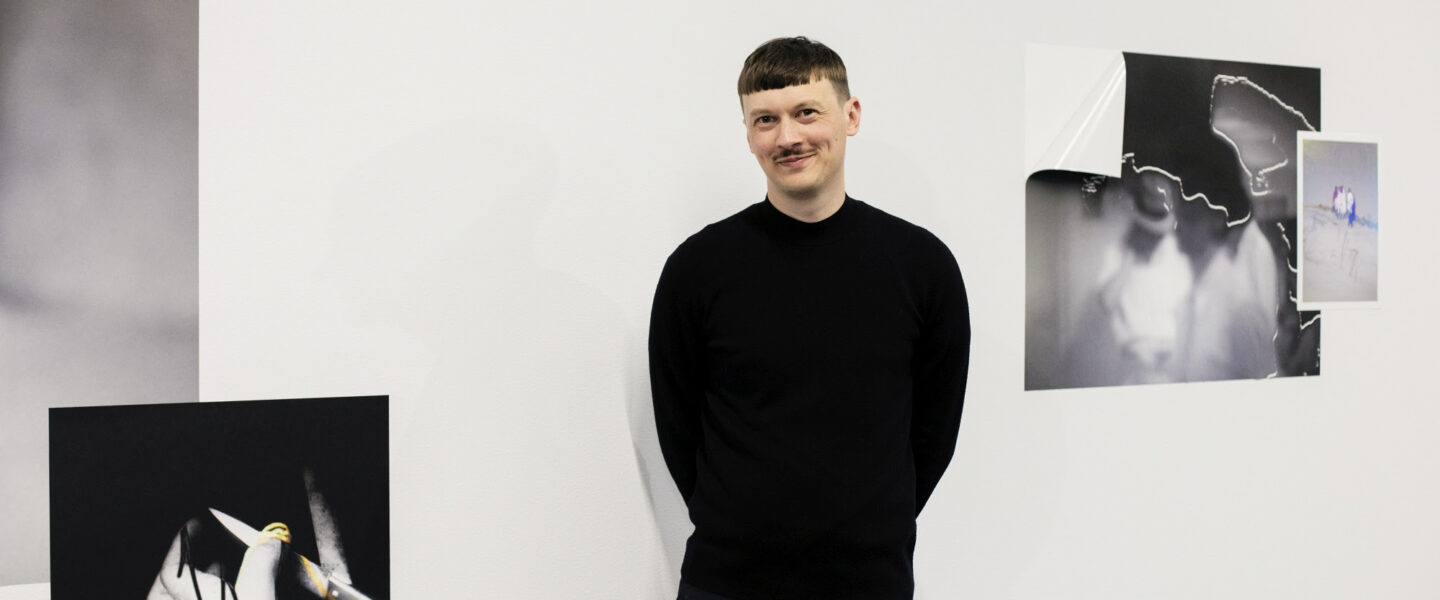 Photo: Kristina Madjare
Location:
EKA, A-501
Start Date:
25.10.2022
Start Time:
18:00
End Date:
25.10.2022
Paulius Petraitis will hold an artist talk at 6 p.m. on Tuesday, October 25 in EKA room A-501.
The artist has been invited to hold a masterclass "Images in Conflict: How to Respond to War?" in the department of photography on October 24–28.
Everyone is invited to take part in the artist talk!
Paulius Petraitis is an artist-theorist and independent curator based in Vilnius. Much of his work explores the role of technology in meaning-making and examines ways in which photographic images function in online and offline environments. Petraitis curated On Photographic Beings (2020) at the Latvian National Museum of Art and Vorsprung durch Technik (2021) at Atletika in Vilnius.
His personal project A man with dark hair and a sunset in the background (2017-20) explores visual recognition through a dialogue-based approach with an image interpretation software, and was published by 6 chairs books and  Lugemik.
His artist's books are held in numerous institutional collections, including libraries at MoMA, The Met, MACBA, as well as Clark Art Institute and Joan Flasch Collection.